About ARUP
Founded in 1984, ARUP Laboratories is a leading national reference laboratory and a nonprofit enterprise of the University of Utah and its Department of Pathology. We are a CAP-, ISO 15189-, and CLIA-certified diagnostic lab dedicated to providing our hospital and health system clients with unparalleled quality and service, and we continuously adapt to meet the ever-changing needs of the healthcare industry. Beyond quality testing, our goal is to continuously develop unique solutions that encompass the business of laboratory medicine and help community health systems remain cost-effective while improving patient care.
Corporate Facts
Our R&D sector has validated or developed 3,000+ tests and test combinations and publishes ~144 peer-reviewed articles per year.


ARUP's Institute for Learning provides ~85,000 continuing education credits annually to clients, physicians, and laboratory professionals at no additional cost.


ARUP has 100+ nationally and internationally recognized pathologists, subspecialtyqualified clinicians, boardcertified clinical scientists, clinical variant scientists, and genetic counselors available for consultation, interpretation, and collaboration with clients.


We perform 99% of all testing on site, processing an average of 70,000 specimens of blood, body fluid, and tissue per day.


Our ~70 labs, jointly located on our 750,000-square-foot main campus in Salt Lake City, Utah provide all types of comprehensive testing, from routine screening tests to esoteric molecular and genetic assays.


Our lab management experts offer 24+ types of comprehensive, customized services and products focused on lab stewardship, business growth, and operations at little to no cost to our clients.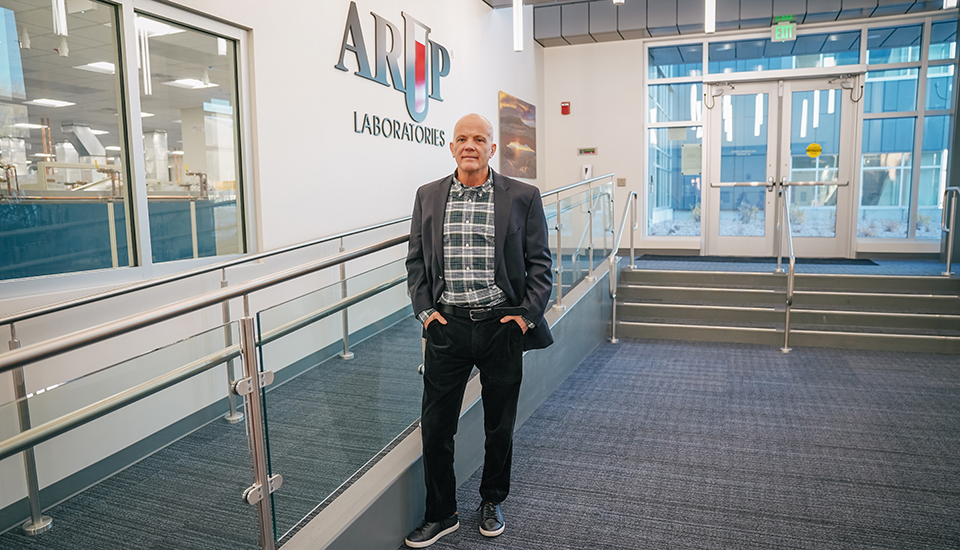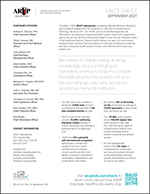 Contact Information:
ARUP Laboratories
500 Chipeta Way
Salt Lake City, UT 84108
Contact us