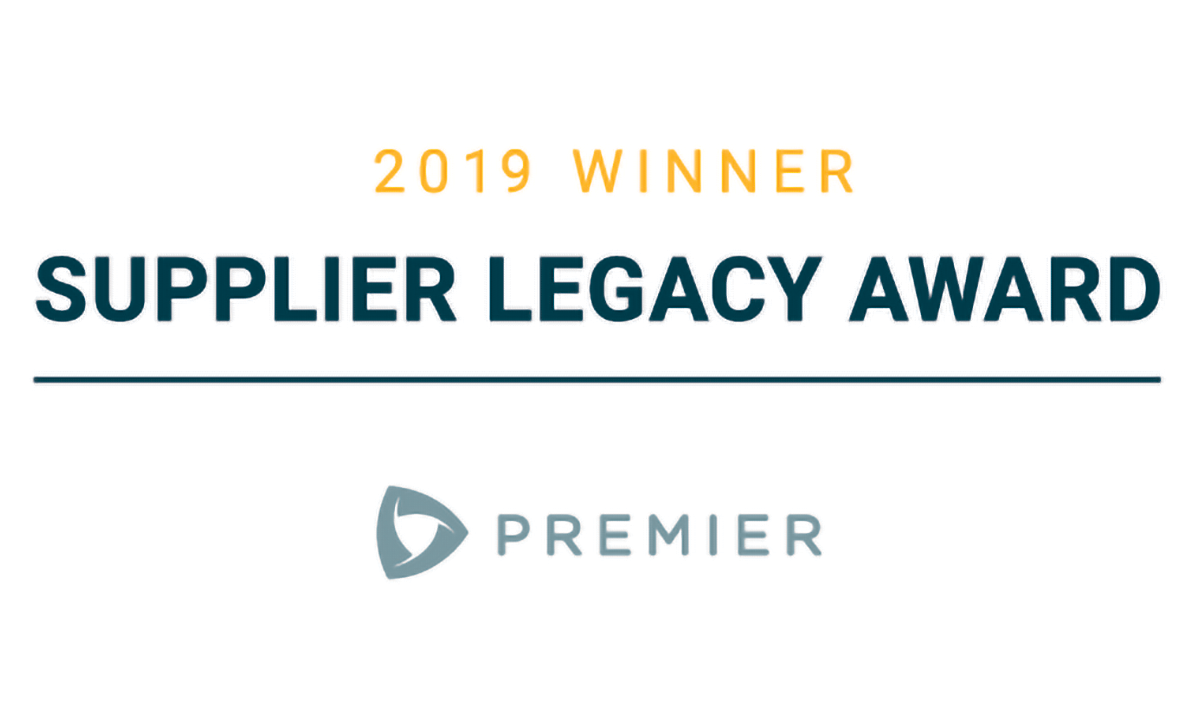 September 23, 2020
SALT LAKE CITY – ARUP Laboratories today announced that it has received the Supplier Legacy Award from Premier Inc., a leading healthcare improvement company.
ARUP was recognized for its long-standing support of Premier members through exceptional customer service and engagement, value creation through clinical excellence, and commitment to lower costs.
"This award is a true honor because it recognizes that ARUP is fulfilling our commitment to excellent patient care in our partnerships with Premier members," said Stephanie Millikan, ARUP vice president of national contracts.
"Our long-standing relationship with Premier is vital to ARUP's success, and we're so pleased that Premier recognizes the value we provide its members," added Julie Altwies, ARUP chief business development officer.
Legacy Award winners must have a tenure of more than three years as a Premier-contracted supplier.
"ARUP has been supporting Premier members for years, offering valuable products and services that help to lower supply chain costs and improve operating efficiencies," said David A. Hargraves, Premier senior vice president, supply chain. "They've also supported alliance members during periods of increased need. We're honored to recognize ARUP as a Supplier Legacy Award recipient."
About ARUP Laboratories
Founded in 1984, ARUP Laboratories is a leading national reference laboratory and a nonprofit enterprise of the University of Utah and its Department of Pathology. ARUP offers more than 3,000 tests and test combinations, ranging from routine screening tests to esoteric molecular and genetic assays. ARUP serves clients across the United States, including many of the nation's top university teaching hospitals and children's hospitals, as well as multihospital groups, major commercial laboratories, group purchasing organizations, military and other government facilities, and major clinics. In addition, ARUP is a worldwide leader in innovative laboratory research and development, led by the efforts of the ARUP Institute for Clinical and Experimental Pathology®. ARUP is ISO 15189 CAP accredited. Please visit www.aruplab.com, as well as Twitter, Facebook, and LinkedIn, for more information about the company.
About Premier Inc.
Premier Inc. (NASDAQ: PINC) is a leading healthcare improvement company, uniting an alliance of more than 4,100 U.S. hospitals and health systems and approximately 200,000 other providers and organizations to transform healthcare. With integrated data and analytics, collaboratives, supply chain solutions, and consulting and other services, Premier enables better care and outcomes at a lower cost. Premier plays a critical role in the rapidly evolving healthcare industry, collaborating with members to co-develop long-term innovations that reinvent and improve the way care is delivered to patients nationwide. Headquartered in Charlotte, North Carolina, Premier is passionate about transforming American healthcare. Please visit Premier's news and investor sites on www.premierinc.com, as well as Twitter, Facebook, LinkedIn, YouTube, Instagram and Premier's blog, for more information about the company.
ARUP Media Contact
Lisa Carricaburu, 801-541-5041, lisa.carricaburu@aruplab.com