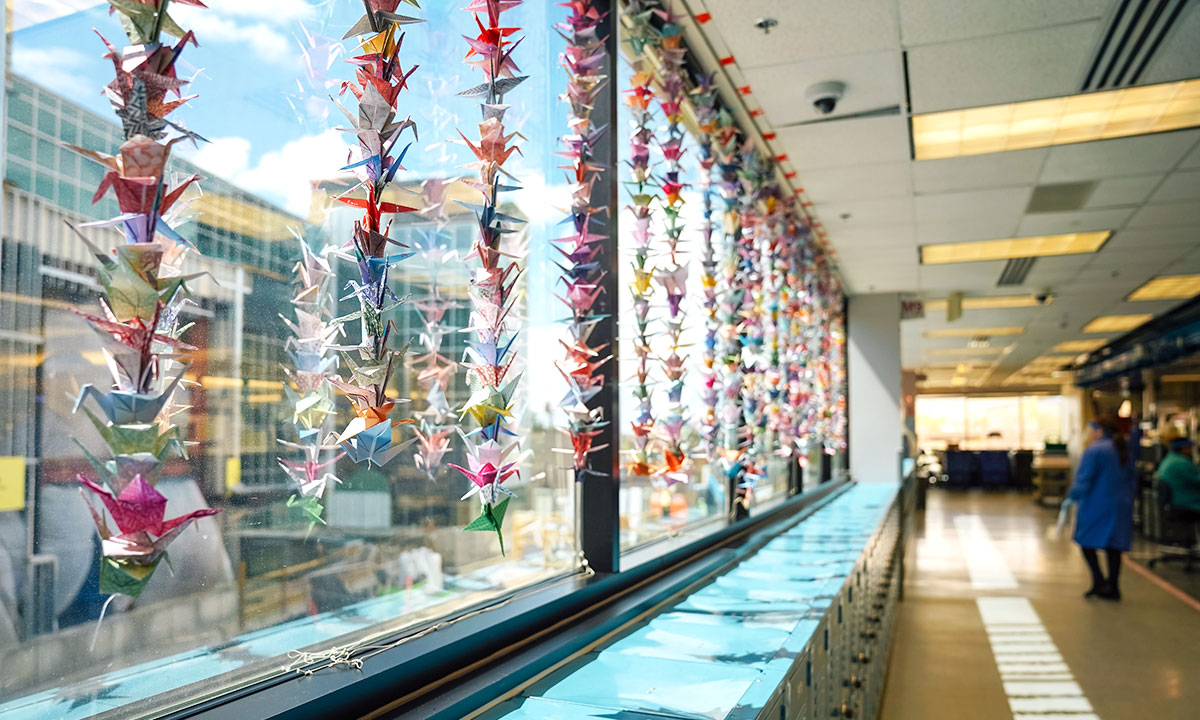 April 29, 2020
Laboratory employees on the frontlines of COVID-19 testing at ARUP are drawing inspiration from an unexpected source: 1,000 colorful paper cranes that line the western windows of ARUP's Specimen Processing and Receiving Department. The cranes serve as a beautiful reminder of how employees are pulling together to get through the uncertainty surrounding the COVID-19 pandemic.
When Brianna Watts noticed signs of stress in her fellow employees, she wondered if something as simple as making birds with origami paper could help. She drew the idea from a Japanese legend that promises that anyone who folds a thousand cranes will be granted a wish.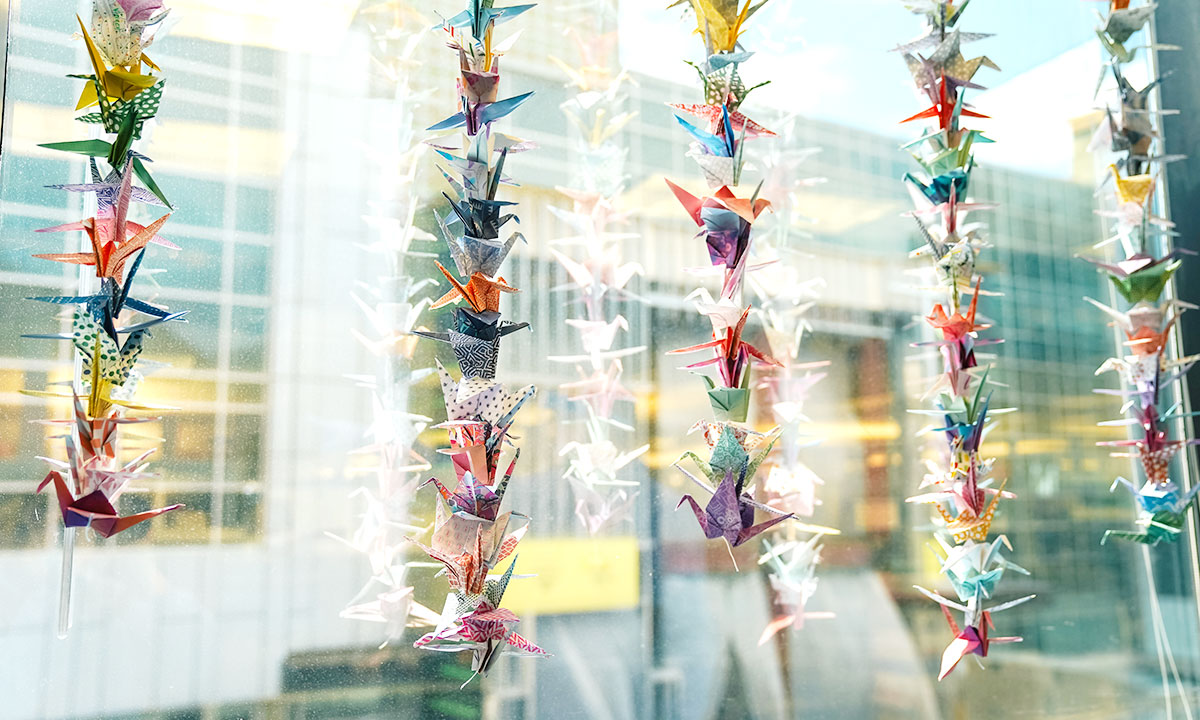 "It started out as a collective wish of, 'Let's just all do our best to get through this,'" says Watts, a lead processor in the department. "Then I think it grew into people's own individual wishes based on their personal situations."
Employees from other ARUP departments and labs also wanted to contribute, and coworkers brought in cranes for and from family members. Watts says the process of teaching others how to fold the origami paper to make the cranes brought people together.
Some interpretations of the Japanese legend say that in addition to granting a wish, creation of a thousand cranes will bring happiness and eternal good luck, too. Sometimes family and friends will create a thousand cranes for a person recovering from illness or injury to help speed recovery.
"What I do know is it has been uplifting for us and for everyone who has participated," Watts says. "It's filled this place up with good vibes."