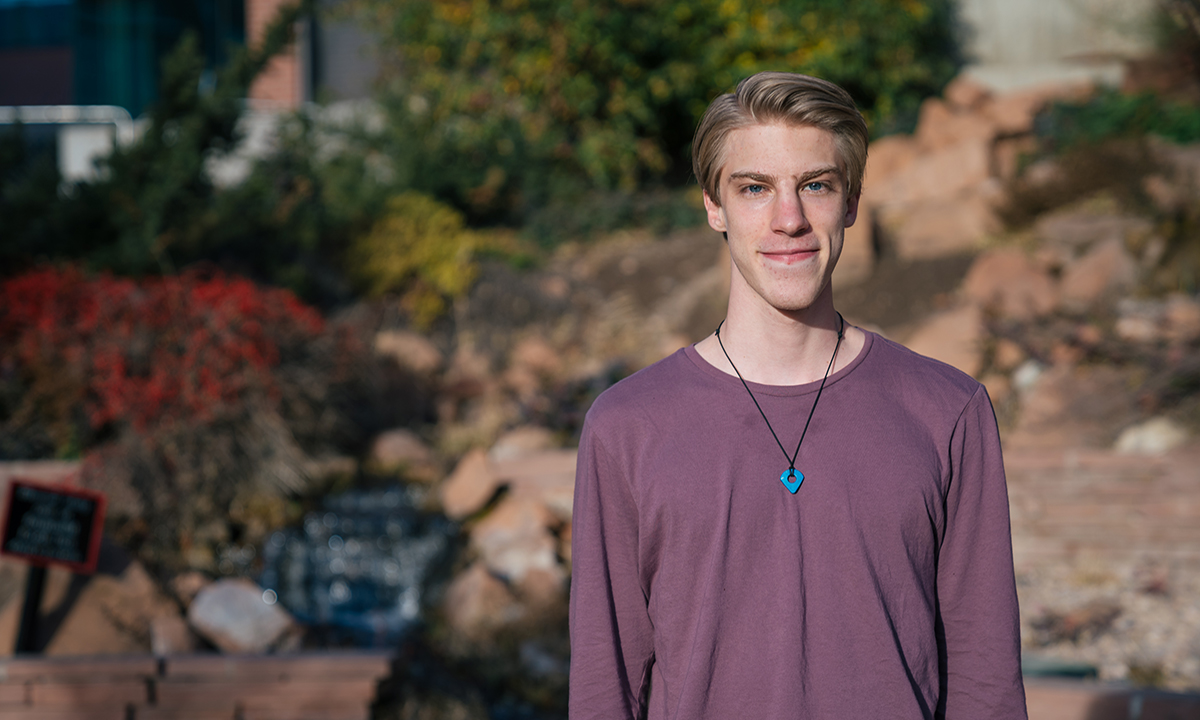 December 3, 2020
Grant Evans put college on hold to earn money and to wait for the return of in-person classes. He has worked in restaurants, warehouses, and a ski rental shop, but working in a lab environment is a completely new experience for him. "I'm learning about all different kinds of diseases and tests. It's pretty cool."
---
Joanne Randinitis used to start her mornings feeding the polar bears at Hogle Zoo, where she was the resident bear expert for 14 years. Now she spends her workdays helping to perform COVID-19 testing in ARUP's Molecular Genetics Lab.
Randinitis is just one of many whose lives have changed due to the pandemic and one of hundreds hired by ARUP because of the high demand for COVID-19 testing and other tests related to the virus.
"So many of us are new that there's a bonding taking place as we all train and learn together," said Randinitis, who earned a biology degree a number of years ago and is now working with quite a few new graduates and younger people. "I'm turning on the lab-and-science part of my brain again."
She works the swing shift (3 p.m.–1:30 a.m.) four days a week, which fits her "night owl" sleep schedule. This shift gives her free time during the day and the chance to share a late lunch with her husband, who works from home, before heading to work.
ARUP is open 24/7, so new employees work a variety of schedules ranging from swing shift to graveyard shift to a seven-days-on/seven-days-off schedule. "Because we have such a variety of shifts, people who have different demands on their time or lifestyles can find shifts that work for them," said Misty Smith, ARUP's talent acquisition manager.
We frame everything as an opportunity to learn and improve. We never approach mistakes in a punitive way.- Daniel Sorenson, Trainer
Grant Evans started as a processing technician in Specimen Processing this past August. He put college on hold to earn money and to wait for the return of in-person classes. "There is no one breathing down your neck here. Sure, you have quotas you have to meet, but you're not stressed because you're all in it as a team, and you get a ton of training," said Evans, whose past experience includes working in restaurants, warehouses, and a ski rental shop. "I'm learning about all different kinds of diseases and tests. It's pretty cool."
Daniel Sorenson has been a processing technician trainer for three years, but the past three months have been the busiest yet. He helps flatten the learning curve, introducing information to new trainees gradually so that they are not overwhelmed. New trainees in Specimen Processing learn in groups of two or three. First, they learn the essential daily duties of the job, then the common issues that come up, and then how to handle more rare issues. "We frame everything as an opportunity to learn and improve. We never approach mistakes in a punitive way," said Sorenson. He and other trainers work to create a safe and supportive work environment where employees feel comfortable asking questions so that a mistake will not affect a patient.
Garrick Dannielson worked in a warehouse in St. George for seven years and now works the graveyard shift in the Molecular Infectious Diseases COVID Lab. His family moved to Salt Lake City to be closer to medical care. He was looking for a job with good benefits, including tuition reimbursement. "When I was seeing all the benefits for us during orientation, like the health clinic that my family and I can go to for free, I was so surprised and grateful," said Dannielson, who is interested in working in the medical field in the future.
Jenny Porcher recently went from working for a brewery to working in a hospital as a phlebotomist. "This path has always been in the back of my mind if I wanted to take a different direction," said Porcher, who made the career shift in her mid-30s and is working with a lot of pre-med students at ARUP's University of Utah Hospital lab.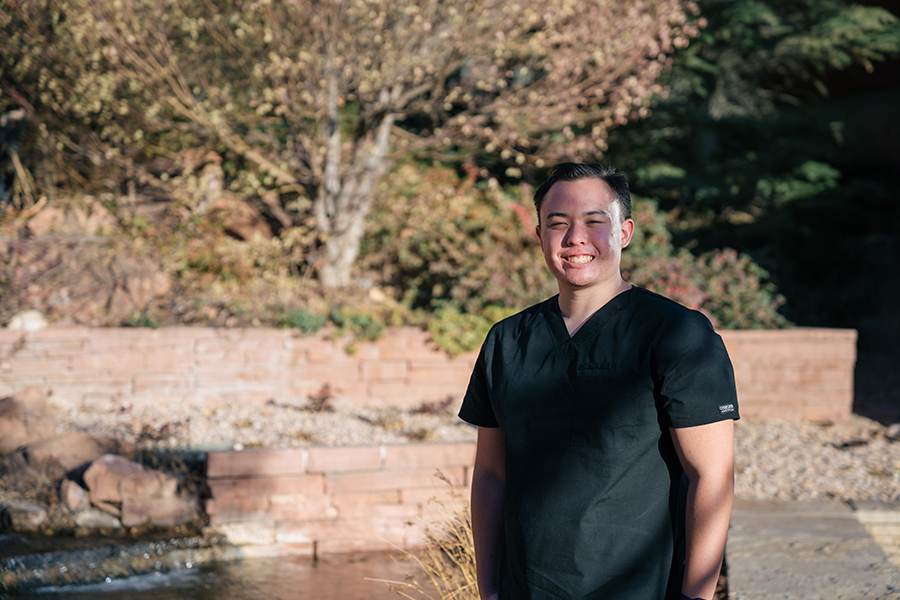 "For me, COVID was the catalyst for wanting to find something different," said Porcher, who realized while working from home that she enjoyed her coworkers, but not much else about her job. She now works the night shift at the University Hospital on a seven-days-on/seven-days-off schedule. "There are different personalities for different shifts," said Porcher, who prefers the night shift to the more chaotic day shifts.
Labs are not unfamiliar to DaJ'ai Ashford, who graduated with a degree in forensic chemistry from the University of Mississippi. However, due to the pandemic, many crime labs have implemented a hiring freeze, so she moved to Utah for her job as a technologist trainee in the Molecular Genetics COVID Lab to gain some additional laboratory experience.
As a stranger in a new place—and during a pandemic, no less—she has found a supportive and caring environment among her coworkers, which has meant a lot to her. For example, when her dishes arrived broken and her furniture was delayed in reaching Salt Lake City, her trainer offered to reach out so that others could help supply her with what she needed. When she had a COVID-19 scare and had to quarantine, her coworkers and supervisor checked on her regularly to make sure she was okay. "Practically our entire lab is new," Ashford said. "A lot of us are all in the same boat, and some of us moved here for the job, like me. Because of this, we're all pretty connected."
Jared Tsuchiyama-Sando, who arrived at ARUP with some lab experience, began working in the same lab as Ashford in September. He had worked in a research lab at the University of Nevada, Reno, but was living at home during the ongoing pandemic. "I needed to move out and make something happen. I was going stir crazy," Tsuchiyama-Sando said with a laugh. "It's kind of cool being here during this period of time. Everyone is new and we all get to be part of making this lab what it is."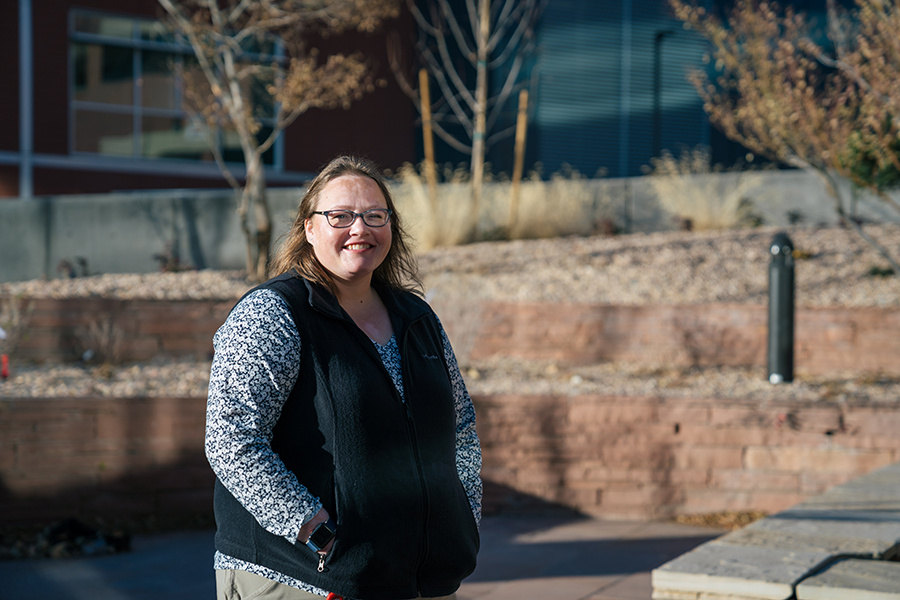 Tsuchiyama-Sando was attracted to ARUP by the size of the company and all the specialized areas and positions. "The labs I've worked in before are nothing like the labs here, which have all the newest technology and instrumentation," he said. "I want to get an idea of what else I can do here. It's a pretty awesome work environment, and I sense this is a place where people can follow their path and passion and still remain at ARUP."
The work environment at ARUP is dramatically different from the place where Osamudiamen Kenneth Evbagharu was used to working. He worked as a surgical assistant at an eye foundation in Nigeria, where the workday ended only when there were no more patients. As a child, he and his siblings wandered through the city peddling produce grown on his parent's small plot. He studied at BYU-Idaho before taking a job at ARUP. Evbagharu recognizes that there is a lot of opportunity to learn and grow at ARUP, and feels welcomed.
"From the very first day in orientation, people want to talk with you and to help you, and this is true with management, too," said Evbagharu, who works in the Molecular Genetics COVID Lab as a technologist trainee. One week into his job at ARUP, he received an offer from another healthcare company. He told them no, and that he was happy at ARUP. Evbagharu added, "I don't think I like my job here. I think I love it."
We would love to help you transition to a new career in laboratory science. To find entry level positions in our lab, go to our careers page and search for "Processing Tech in Training" jobs and apply today!