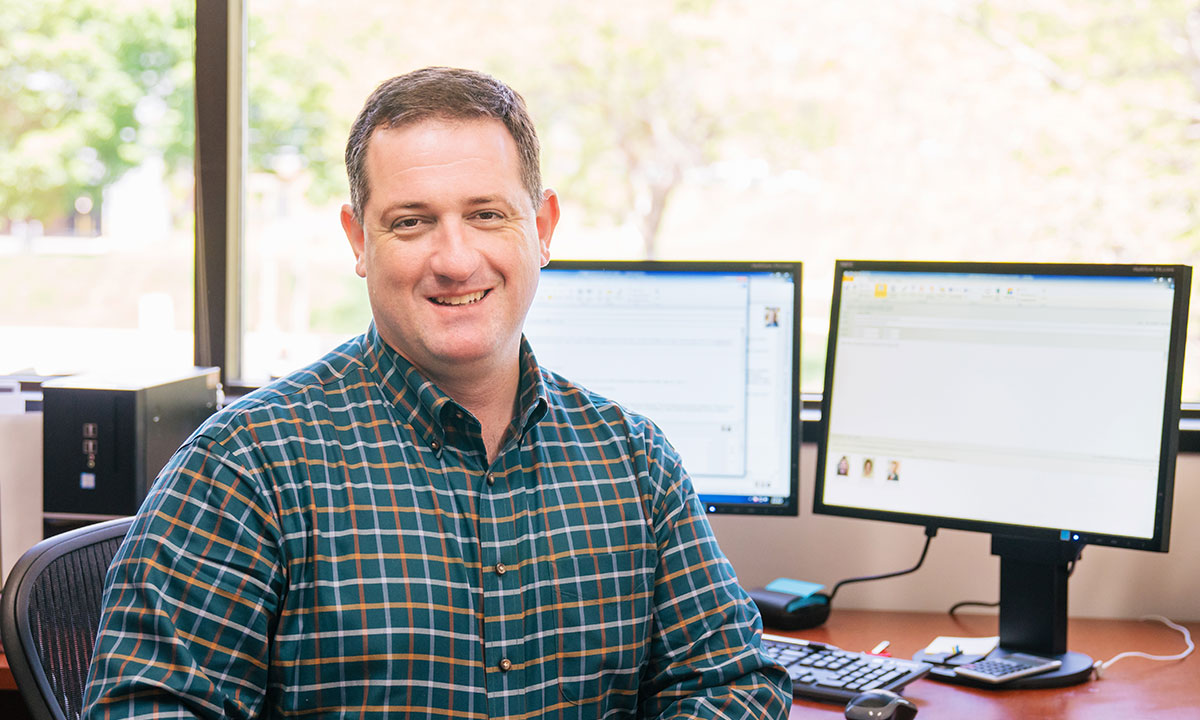 December 18, 2020
Andrew Fletcher, MD, ARUP Medical Director of Consultative Services, will use knowledge gained through his Health Care Quality and Management certification to help client laboratories demonstrate their value as they assist their healthcare systems in addressing critical quality issues.
---
SALT LAKE CITY – Andrew Fletcher, MD, ARUP Laboratories Medical Director of Consultative Services, has earned Health Care Quality and Management (HCQM) certification from the American Board of Quality Assurance and Utilization Review Physicians (ABQAURP).
Fletcher said he sought the prestigious certification because it is important to him in his position at ARUP to demonstrate his commitment and that of the Consultative Services team to quality, patient safety, and reduction of waste in healthcare.
Healthcare professionals earn HCQM certification by completing extensive coursework and passing a rigorous exam to equip themselves with practical knowledge and tools they can use to help reduce medical errors, ensure patient safety, and eliminate waste while avoiding potentially harmful delays in care, according to ABQAURP.
"With the knowledge gained through my pursuit of HCQM Certification, I hope to demonstrate to healthcare systems the value of laboratory medicine and the tremendous impact the lab can have on critical metrics in areas such as case management, resource utilization, and patient safety," Fletcher said. "ARUP clients will benefit from new strategies involving the lab to address critical issues they face on a daily basis."
ABQAURP, based in New Port Richey, Florida, is an independent, nonprofit organization that is dedicated to improving the overall quality of healthcare provided to the public. HCQM certification is open to physicians, nurses, and other healthcare professionals, but Fletcher said he is one of only a handful of pathologists to earn the certification so far. "I would like to encourage other pathologists to become more involved in quality management at the hospital or system level," he said.
About ARUP Laboratories
Founded in 1984, ARUP Laboratories is a leading national reference laboratory and a nonprofit enterprise of the University of Utah and its Department of Pathology. ARUP offers more than 3,000 tests and test combinations, ranging from routine screening tests to esoteric molecular and genetic assays. ARUP serves clients across the United States, including many of the nation's top university teaching hospitals and children's hospitals, as well as multihospital groups, major commercial laboratories, group purchasing organizations, military and other government facilities, and major clinics. In addition, ARUP is a worldwide leader in innovative laboratory research and development, led by the efforts of the ARUP Institute for Clinical and Experimental Pathology®. ARUP is ISO 15189 CAP accredited.
About ABQAURP
Celebrating more 40 years of excellence in healthcare quality management and patient safety, ABQAURP is a premier professional association providing Health Care Quality and Management (HCQM) certification, ACCME-accredited continuing medical education, and membership to healthcare professionals worldwide. Learn more at www.abqaurp.org.
ARUP Media Contact
Lisa Carricaburu, 801-541-5041, lisa.carricaburu@aruplab.com