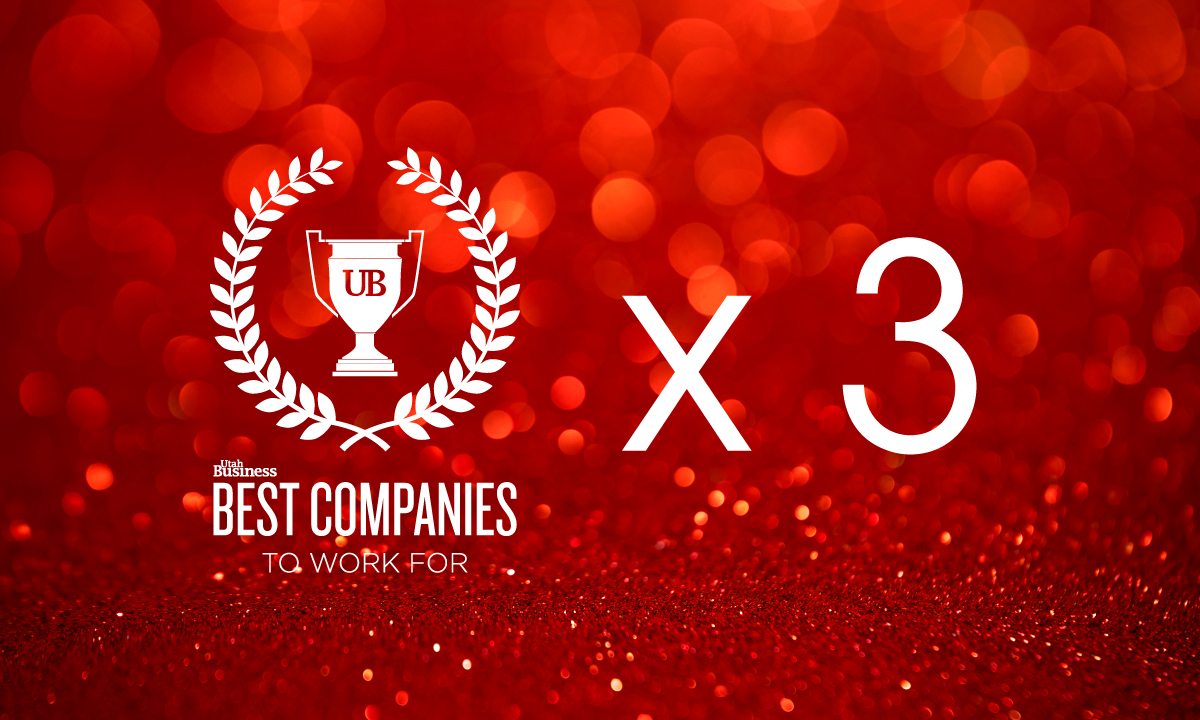 December 1, 2020
SALT LAKE CITY—For the third consecutive year, ARUP Laboratories will be honored with the Utah Business Best Companies to Work for Award. ARUP is among 60 Utah companies that will be presented with the award during a virtual and in-person awards ceremony on December 8. ARUP and other award winners also will be honored in the December issue of Utah Business magazine.
The award is especially meaningful in a year defined by the COVID-19 pandemic, during which ARUP employees have made many sacrifices and demonstrated enormous commitment to ensuring that the best patient care is provided, said CEO Sherrie L. Perkins, MD, PhD.
"Our employees are our most important resource as we work to ensure that patients receive accurate and timely test results," Perkins said. "Their dedication has been essential to our ability to navigate through one of the most challenging times in the history of our company and our nation. I could not be more proud to be a part of ARUP."
According to Utah Business, all of the companies nominated for the award went through a rigorous examination of workplace characteristics, such as benefits and pay, fairness and opportunities, corporate culture, internal communications, and employee pride. Companies are separated into categories and compared with companies of similar size. ARUP, with a workforce of more than 4,000 employees, was in the largest category.
"We are experiencing our largest hiring surge ever due to our integral role in the response to the COVID-19 pandemic," said Tom Topik, human resources officer. "This award shows how much ARUP values and cares for its people as well as our commitment to listen and continually improve."
This year, in the anonymous survey that employees complete as part of the award selection process, they were asked how they felt their companies responded to the pandemic. ARUP received many positive responses to this question, such as this one: "The fact that the heads of the company, and everyone else in their salary range or close to it, took pay cuts just so that their employees would feel secure in their jobs really lets me know where I stand in their eyes. It really just affirms my trust in this company and the words they speak when they tell us they care about us."
"It is my good fortune to work at ARUP. I am so happy to see that so many members of our workforce have similar feelings as we provide needed laboratory testing for the patients we serve," ARUP President Andy Theurer said. "All employees should know that they are a part of what makes our company a great place to work."
About ARUP Laboratories
Founded in 1984, ARUP Laboratories is a leading national reference laboratory and a nonprofit enterprise of the University of Utah and its Department of Pathology. ARUP offers more than 3,000 tests and test combinations, ranging from routine screening tests to esoteric molecular and genetic assays. ARUP serves clients across the United States, including many of the nation's top university teaching hospitals and children's hospitals, as well as multihospital groups, major commercial laboratories, group purchasing organizations, military and other government facilities, and major clinics. In addition, ARUP is a worldwide leader in innovative laboratory research and development, led by the efforts of the ARUP Institute for Clinical and Experimental Pathology®. ARUP is ISO 15189 CAP accredited
Media Contact ARUP:
Peta Owens-Liston, peta.liston@aruplab.com, 801-414-5652