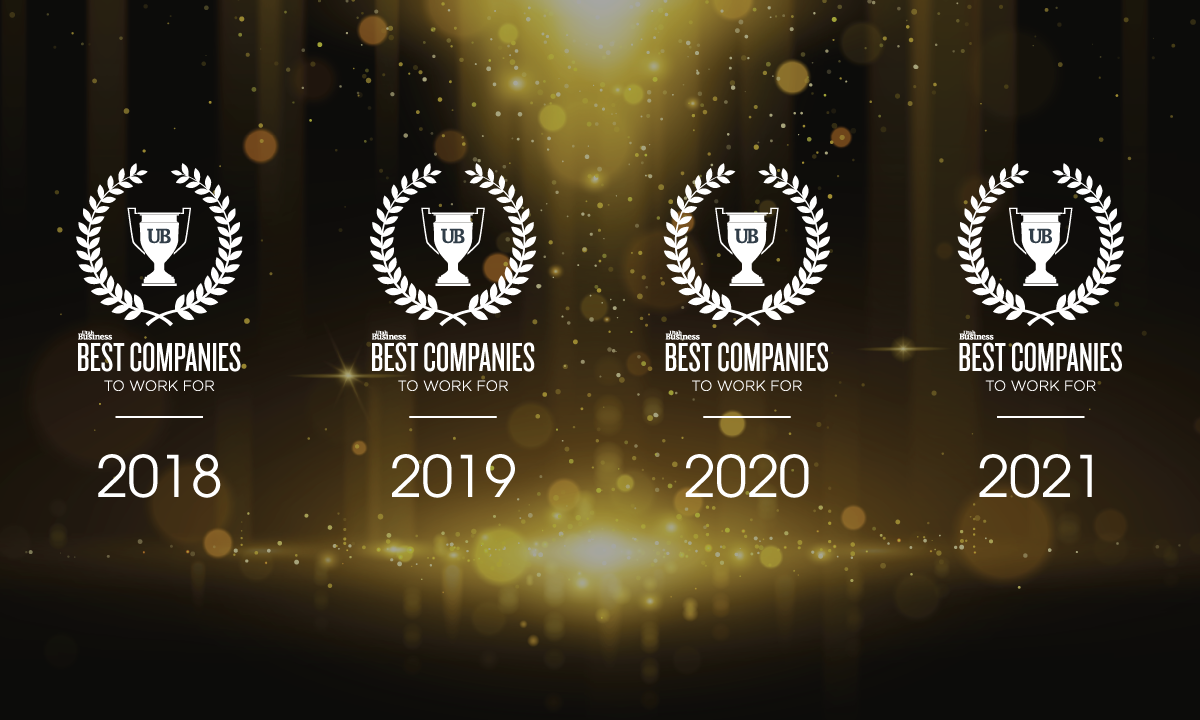 December 8, 2021
SALT LAKE CITY – For the fourth consecutive year, Utah Business magazine has honored ARUP Laboratories with its Best Companies to Work For award.
ARUP is one of 65 companies to earn the award based on the opportunities, benefits, and overall work experience offered to employees. An awards ceremony is set for December 15, 2021, in Salt Lake City, and honorees will be featured in the December issue of Utah Business magazine.
"Our employees are the heart and soul of ARUP. We thrive only when they thrive," said CEO Andy Theurer. "To earn this award again is exciting because it demonstrates that ARUP is providing the supportive work environment our employees need to excel."
With 4,500 employees, ARUP is one of that nation's largest reference laboratories, serving hospital and healthcare system clients in all 50 states.
Organizations with 25 or more employees are eligible for the Best Companies to Work For awards. Companies are divided into micro, small, medium, large, and extra-large size categories. ARUP is an extra-large company winner.
Honorees are selected based on employee responses to an anonymous survey examining workplace characteristics including benefits and salaries, fairness and opportunities, corporate culture, internal communications, and employee pride. Utah Business uses Qualtrics survey technology to conduct the survey, and companies qualify for an award if a certain percentage of their employees respond.
ARUP employees play a vital role in the medical testing services the company provides to ensure exceptional patient care. ARUP believes in a working environment that is collaborative and supportive, values diversity, and encourages learning and growth.
The qualities that employees cited as reasons why ARUP is a great place to work include the company's on-site day care center, the Wellness Center and Family Health Clinic, profit-sharing and bonus incentives, retirement savings accounts, tuition reimbursement plans, flexible schedules, wage differentials by shift, and affordable health insurance premiums.
One survey respondent said, "ARUP always recognizes employees when they do something great. This company actually wants to see you grow! They are always doing something for the employees, whether that's offering incentives, resources, guidance, or general care for the employee's wellbeing."
About ARUP Laboratories
Founded in 1984, ARUP Laboratories is a leading national reference laboratory and a nonprofit enterprise of the University of Utah and its Department of Pathology. ARUP offers more than 3,000 tests and test combinations ranging from routine screening tests to esoteric molecular and genetic assays. ARUP serves clients across the United States, including many of the nation's top university teaching hospitals and children's hospitals, as well as multihospital groups, major commercial laboratories, group purchasing organizations, military and other government facilities, and major clinics. In addition, ARUP is a worldwide leader in innovative laboratory research and development, led by the efforts of the ARUP Institute for Clinical and Experimental Pathology®. ARUP is ISO 15189 CAP accredited.
ARUP Media Contact
Jennifer Dobner, media@aruplab.com, 801-718-2123