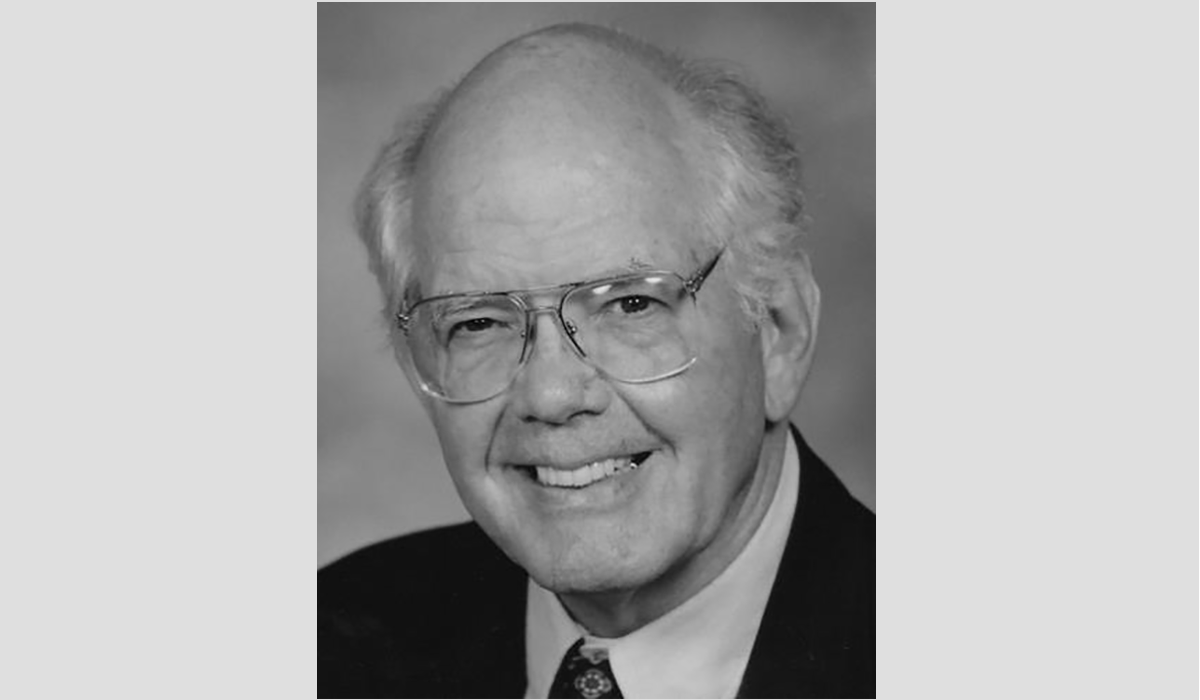 November 20, 2019
Dr. John M. Matsen, III, one of the founders of ARUP Laboratories, Inc., passed away on November 9, 2019. He was 86 years old.
Dr. Matsen, a professor of pathology and microbiology, became the Director of Clinical Laboratories at the University of Utah (U of U) in 1974. He came to Utah from the University of Minnesota, where he served as the Director of Clinical Microbiology Laboratories.
From the moment he joined the U of U, Dr. Matsen saw an opportunity to expand the university's pathology testing services into a reference laboratory, a type of lab that accepts large quantities of specimens for testing from hospitals, clinics, and physician offices. Though the concept of a reference laboratory had been discussed at the university for several years, it was Dr. Matsen's entrepreneurial spirit that made the idea a reality.
"John was the implementer. He did not just talk about it—he made it happen," says fellow ARUP co-founder Dr. Carl Kjeldsberg. "He was able to convince faculty, staff, and university administration to take a step from the safe environment at the university to an unknown and uncertain start-up. John had the vision, the courage, and the drive needed to create ARUP."
Dr. Matsen became ARUP's CEO and President from its founding in 1984 until 1993. During that time, he was also chair of the university's Department of Pathology, directed the microbiology laboratory, and continued to research and publish peer-reviewed articles, all while serving in various professional organizations. He later became Dean of the University of Utah School of Medicine and Senior Vice President of Health Sciences before he stepped down from his leadership role at ARUP in 1993, after which he served as Chair of the Board of Directors.
"Dr. Matsen was a visionary leader who always put the concerns of the patient first," says Dr. Sherrie Perkins, ARUP's current CEO. "His willingness to consider new ways of providing laboratory testing that incorporated both academics and business considerations allowed for the formation of ARUP and its expansion from a university hospital lab to a national reference lab that provides the highest quality and best value testing for patients."
ARUP President Andy Theurer says Dr. Matsen's charisma and kindness set the tone for excellence. He created a company culture focused on the needs of individual patients and emphasized the importance of continuous improvement. In fact, Dr. Matsen encouraged Theurer to spend at least 15 minutes a day studying his field of expertise.
"John is the only person I know who could take ARUP from a crazy idea to a successful commercial enterprise as a national reference lab," says Theurer. "I will be forever grateful for all that he taught me and for the example he set for all future ARUP leaders."
Dr. Matsen is survived by his wife Joneen, with whom he had 11 children, 33 grandchildren, and 29 great-grandchildren.