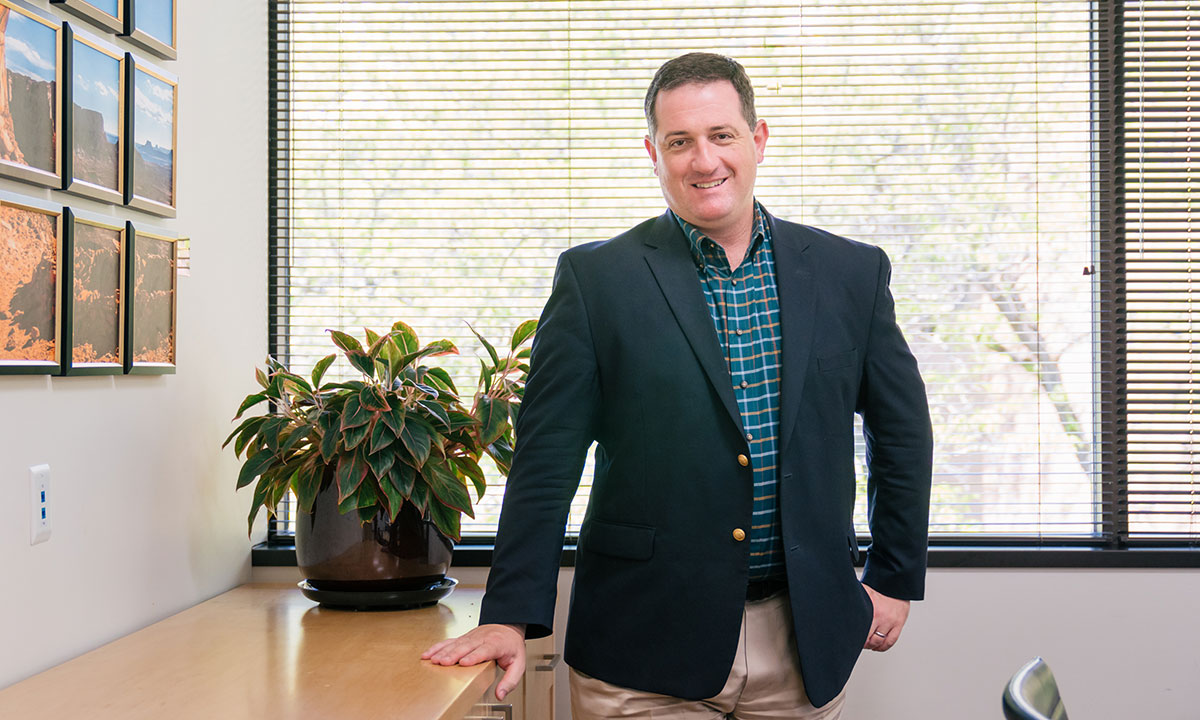 November 10, 2020
ARUP's Andrew Fletcher, MD, MBA, CPE, CHCQM, FCAP, medical director of Consultative Services, has published a study examining the use of laboratory testing to investigate suspected cardiac events.
---
Andrew Fletcher, MD, MBA, CPE, CHCQM, FCAP, medical director of Consultative Services at ARUP, has coauthored a study published in the Journal of Applied Laboratory Medicine. This study shows that clinicians frequently do not adhere to clinical guidelines when administering critical laboratory testing for patients with suspected cardiac events.
Serial measurement of cardiac troponins, regulatory proteins that are elevated in patients after a cardiac event, is required to establish a diagnosis of acute myocardial infarction (MI).
"According to clinical guidelines, laboratory testing for cardiac troponins should be done at the time of a patient's first assessment and repeated 3 to 6 hours later," said Fletcher. However, he and his team have discovered that the actual timing of repeat cardiac troponin testing often does not align with these recommendations and is highly variable, both within individual facilities and across different facilities.
Cardiovascular diseases such as MI are the leading cause of death in the United States. Additionally, heart disease represents a large financial burden for both patients and healthcare systems. According to Fletcher, "The closer institutions stick to the guideline-recommended testing intervals, the better they are able to care for patients and minimize things like diagnosis time and length of stay."
For this study, Fletcher and his team performed a retrospective analysis of cardiac troponin testing from a convenience sample of 37 hospitals. These hospitals represent both academic and community hospitals across the U.S. Of the 37 hospitals, 19 provided data specific to cardiac troponin tests ordered by their emergency departments. When provided, emergency department data were analyzed separately from inpatient data within each institution. The median time interval between serial cardiac troponin test orders was determined for each facility.
Researchers found that the median time interval between serial measurements ranged from 3.17 to 7.32 hours in inpatient facilities. In emergency departments, they found the time range between repeat tests to be 1.48 to 4.23 hours.
"It is well documented that the timing of these cardiac troponin tests is vitally important for patient care, and that intervals closer to the 3-hour mark are usually better," Fletcher said. This is because the available therapies for MI and other cardiovascular events are time sensitive and require rapid diagnosis. Ideally, clinicians should be ordering a uniform series of tests for all patients with cardiac events, regardless of patient status or location. Fletcher and his fellow researchers found that many facilities lack robust, time-driven testing protocols for the evaluation of MI.
"Our research shows that there is definite room for improvement, particularly in inpatient facilities. Standardized order sets and diagnostic protocols could go a long way to benefit inpatient diagnosis and patient care," Fletcher said. "I hope this research helps laboratorians and other healthcare providers open the door to positive procedural change in their facilities for the diagnosis and treatment of MI."