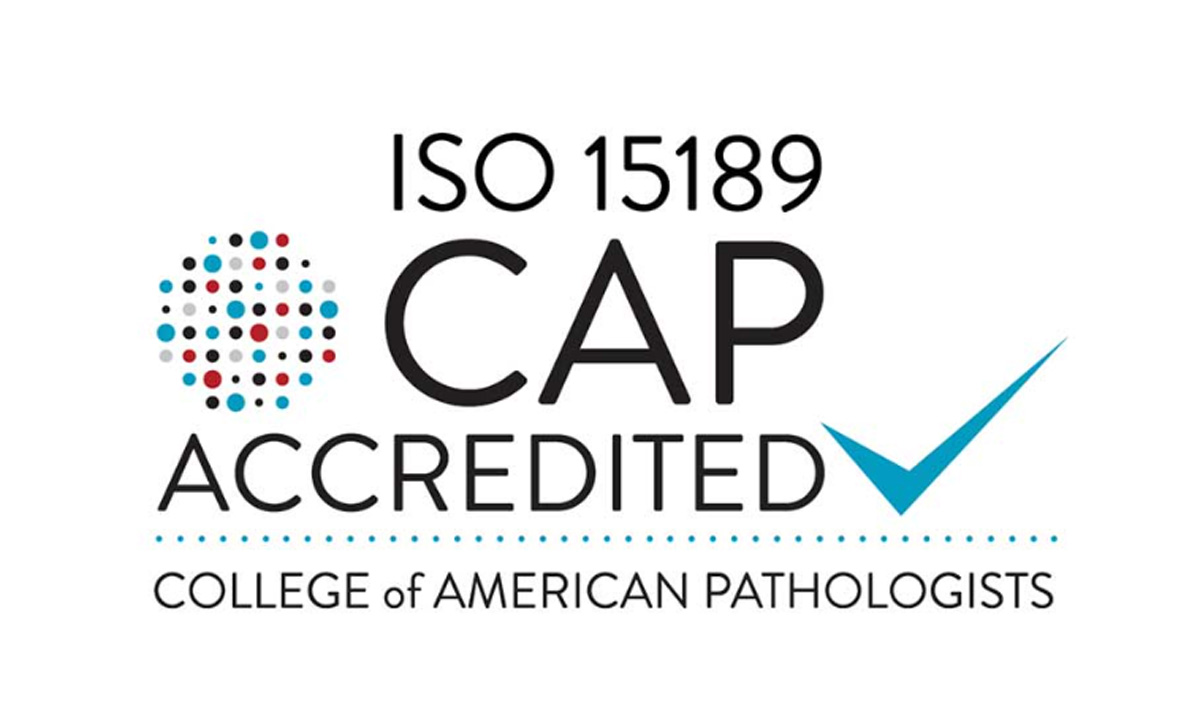 November 9, 2022
SALT LAKE CITY—ARUP Laboratories today announced the successful completion of the latest assessment of its College of American Pathologists (CAP) International Organization for Standardization (ISO) 15189 accreditation. The assessment kicked off ARUP's third accreditation cycle since first earning ISO 15189 accreditation in 2017. Its successful conclusion confirms the consistently high quality of ARUP's operations. ARUP is one of only 54 labs to meet the globally recognized ISO 15189 quality standard.
"The ISO 15189 standard demands that ARUP supports and maintains a robust quality management system (QMS) by taking an organization-wide approach to quality and continuous improvement," said ARUP Quality Officer Margaret Coppin, HT(ASCP). "While these are already pillars of ARUP's culture, being able to demonstrate to an outside agency that quality is embedded into everything we do sets ARUP apart as a high-quality reference laboratory and quite simply, a great place to work."
Three assessors visited ARUP from August 23–25, 2022, to evaluate the continuing conformance of ARUP to requirements of the ISO 15189 standard as well as ARUP's own QMS. In their final report, the assessors noted "the strong culture of quality and management commitment observed across the organization, coupled with its well-defined processes and procedures and tangible benefits it is reaping from continual improvement initiatives."
"In the face of the continuing global pandemic, staff at all levels of the organization have continued to demonstrate their dedication to patient care through their adaptability to change and resiliency," the report said.
The assessors called out many strengths, noting, for example, ARUP's "fantastic culture" of trust and employees' willingness to support and help one another. Other strengths they noted include that ARUP:
Collects and uses data well, and is engaged in data loss prevention
Uses automation and innovation to streamline processes
Engages actively in employee recruitment and retention
Emphasizes mental health awareness
Encourages employees to speak up
"We are incredibly proud of ARUP's commitment to quality across all aspects of the organization," said Jonathan Genzen, MD, PhD, ARUP's chief medical officer. "Continuous quality improvement is at the heart of all that we do, and it aligns well with our patient-centric focus in laboratory diagnostics."
In September, CAP's Accreditation Committee also reconfirmed a separate but important accreditation based on results of a biennial routine on-site inspection that took place at ARUP in May 2022 as part of the CAP accreditation programs.
During that CAP accreditation process, inspectors examined the laboratory's records and quality control of procedures for the preceding two years. They also examined laboratory staff qualifications, equipment, facilities, the safety program and record, and overall management.
"ARUP demonstrates leadership, innovation, and a passionate commitment to standards of excellence while providing the highest quality services, ultimately for patients," said Richard M. Scanlan, MD, FCAP, chairman of CAP's Council on Accreditation.
Read more about ARUP's accreditations and licensures here.
About ARUP Laboratories
Founded in 1984, ARUP Laboratories is a leading national reference laboratory and a nonprofit enterprise of the University of Utah and its Department of Pathology. ARUP offers more than 3,000 tests and test combinations, ranging from routine screening tests to esoteric molecular and genetic assays. ARUP serves clients across the United States, including many of the nation's top university teaching hospitals and children's hospitals, as well as multihospital groups, major commercial laboratories, group purchasing organizations, military and other government facilities, and major clinics. In addition, ARUP is a worldwide leader in innovative laboratory research and development, led by the efforts of the ARUP Institute for Clinical and Experimental Pathology®. ARUP is ISO 15189 CAP accredited.
ARUP Media Contact
Lisa Carricaburu, lisa.carricaburu@aruplab.com, 801-583-2787 ext. 3842