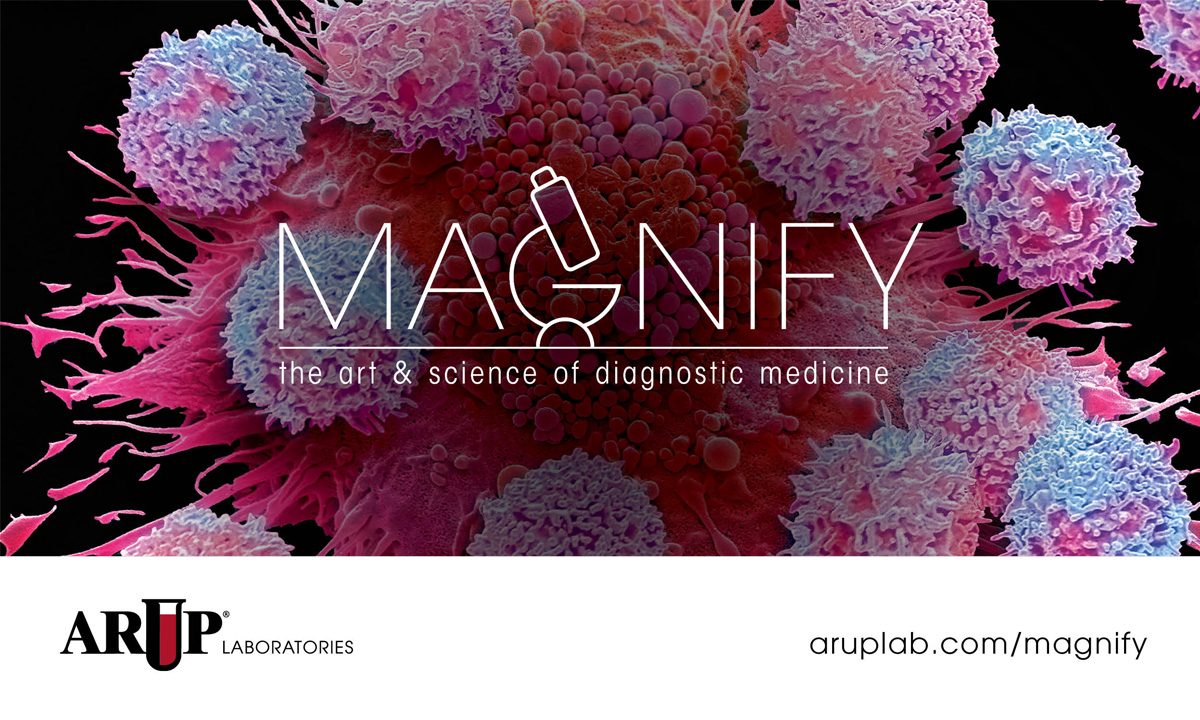 November 3, 2022
The Fall 2022 edition of ARUP Laboratories' magazine, Magnify: The Art and Science of Diagnostic Medicine, is now available online.
The newly published edition of the magazine, which is produced three times a year, provides ARUP with an opportunity to reflect on what the company learned during the COVID-19 pandemic and to share how ARUP has applied what it learned to improve operations and services and, ultimately, patient care.
In this issue:
Meet Marc Couturier, PhD, newly named medical director of Emerging Public Health Crises, who is also medical director of Parasitology/Fecal Testing and Infectious Disease Antigen Testing. ARUP appointed Couturier to the new position in January 2022 as one outcome of its updated pandemic response plan. Just five months later, his broad expertise was put to the test as he aptly managed ARUP's response to the monkeypox outbreak: The company provided clients with a high-capacity test within weeks of the virus's first appearance in the United States.
Learn how ARUP's Clinical Trials group is contributing to a nationwide study seeking to unravel the mysteries of long COVID-19.
Read why innovative tests developed at ARUP and the University of Utah to characterize immunity to COVID-19 hold promise for myriad future applications.
Understand how ARUP used results of an ambitious COVID-19 antibody study in real time to benefit patient care.
These and other articles in the Fall 2022 edition of Magnify are available here. From this link, you can also access previous issues of the magazine.