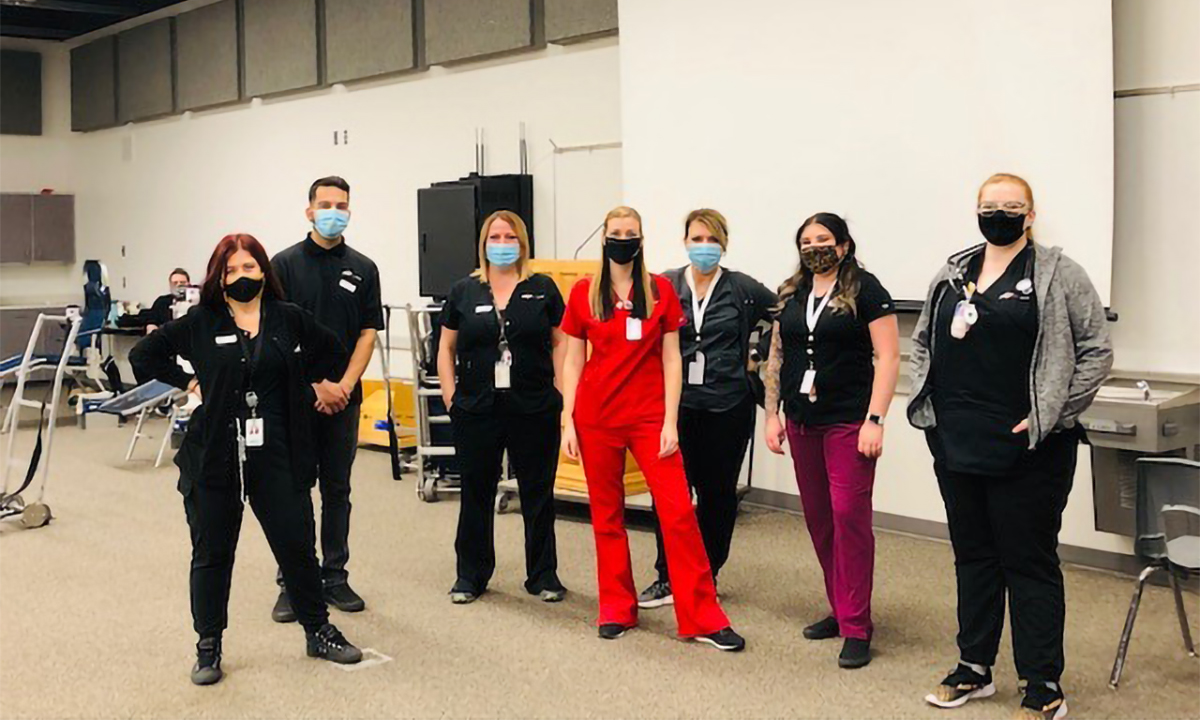 October 7, 2020
ARUP's Blood Services staff prepares for a blood drive at Riverton High School. Typically, students donate between 80 to 90 units of blood. However, this year, due to the challenges of the pandemic, only 22 units were donated.
Perhaps more than ever before, ARUP Blood Services is relying on high school students to help save lives through blood donations, as its usual donor sources have diminished.
During the COVID-19 pandemic, many businesses have asked some or all of their employees to work from home and so are no longer able to sponsor blood drives. Many of these companies were able to step up quickly in the past when the blood supply was depleted by the needs of patients in critical condition.
In addition, despite the extensive safety measures that have been put into place, fewer people are coming into ARUP's two blood donation centers now than during prepandemic times, according to Deb Jordan, director of community relations for ARUP Blood Services.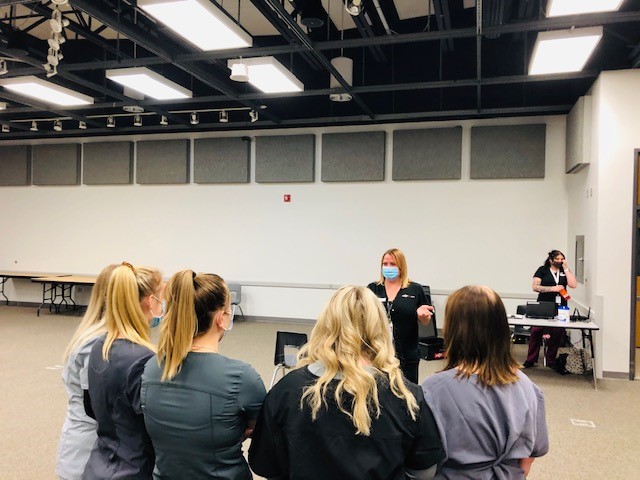 This means that high school blood drives are more important than ever to keep Utah's blood supply well stocked. This blood supply is used daily to help save patients at Huntsman Cancer Institute, the University of Utah Hospital and Clinics.
Traditionally, high school blood drives were held as students returned to school, resulting in thousands of units of lifesaving blood for Utah patients. This year, fewer schools have participated because they have switched to online learning or because far fewer students are physically present at the school. This has meant that ARUP Blood Services has had to rely even more on the high schools that are hosting blood drives.
Compared to last year, the majority of schools are holding at least one fewer blood drive, and blood drive cancellations are much higher this year due to the pandemic.
A high school blood drive can provide, on average, 50 units of blood. Most patients who receive blood require between five and 12 units; however, there are times when certain patients require much more. For example, a patient undergoing surgery recently required 90 units. "The blood flow fluctuates every day, and we are always working to make sure there is enough blood for every patient in need," Jordan said.
At a recent blood drive at Riverton High School, Buffy Blunck, a health sciences teacher who is in charge of the school's Health Occupation Students of America (HOSA) club, helped the club's student officers spearhead an ARUP blood drive at their high school. The students both promoted and ran the drive. HOSA also is known as Future Health Professionals.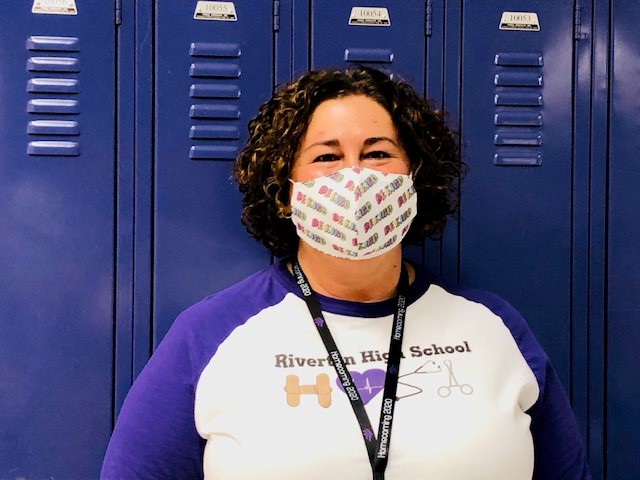 "These blood drives are an amazing opportunity for my students to develop leadership skills, educate our donors about blood, and also help patients in our own community," said Blunck, who has been orchestrating high school blood drives for more than a decade. "Students learn to not be afraid to donate, see that it doesn't hurt their bodies, and some go on to become lifelong donors."
Typically, the high school hosts blood drives two to three times a year, and an average of 80-90 units is collected at each drive. This past drive, due to the challenges of the pandemic, only 22 units were donated.
"This blood may end up helping someone who is fighting cancer, undergoing an organ transplant, or recovering from a car accident," said Jordan. "By donating blood, these students are literally saving lives."
ARUP Blood Services is currently scheduling blood drives and is able to ensure all safety protocols are in place. Drives are organized so that students can donate blood within a 30-minute timeframe during the school day.
To donate or schedule a blood drive, call 1-800-522-2787 or visit the ARUP Blood Services website. On this newly designed site, you can find out which blood types are currently needed most, the locations of donation centers, and how to organize a blood drive. You can also learn about donor qualifications.
Peta Owens Liston, Sr. Medical Communications Writer