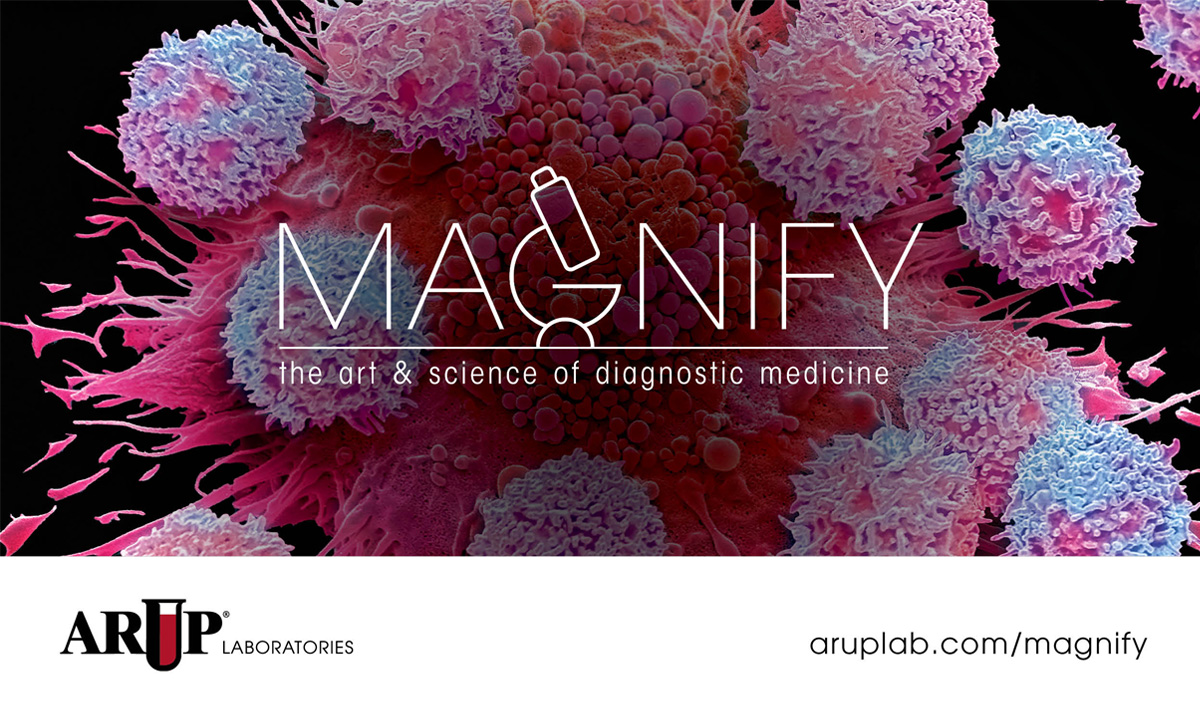 October 26, 2023
The Fall 2023 edition of ARUP Laboratories' magazine, Magnify: The Art and Science of Diagnostic Medicine, is now available online.
The newly published edition of the biannual magazine highlights ARUP's industry-leading toxicology testing. It also shares what motivated the company's significant investment to build capacity for cytogenetics and genomic microarray testing.
In this issue:
Learn how members of ARUP's Clinical Toxicology and Pharmacogenomics teams drive change that leads to better patient outcomes and yields quality results for tens of thousands of patients each month.
Meet Gwen McMillin, PhD, whose unique vision has helped transform the field of clinical toxicology and has propelled drug testing to become more relevant and efficient.
Understand how a focus on quick, accurate, qualitative test results to inform time-sensitive decision-making keeps ARUP at the forefront of newborn drug screening.
Read why ARUP has committed to cytogenetics and genomic microarray testing for the long term, investing in instruments and space and continuing to build expertise in this highly specialized testing area, with a goal to increase volumes by 20% a year.
These and other articles in the Fall 2023 edition of Magnify are available by following this link, where you will also find previous editions of the magazine.
Lisa Carricaburu, lisa.carricaburu@aruplab.com