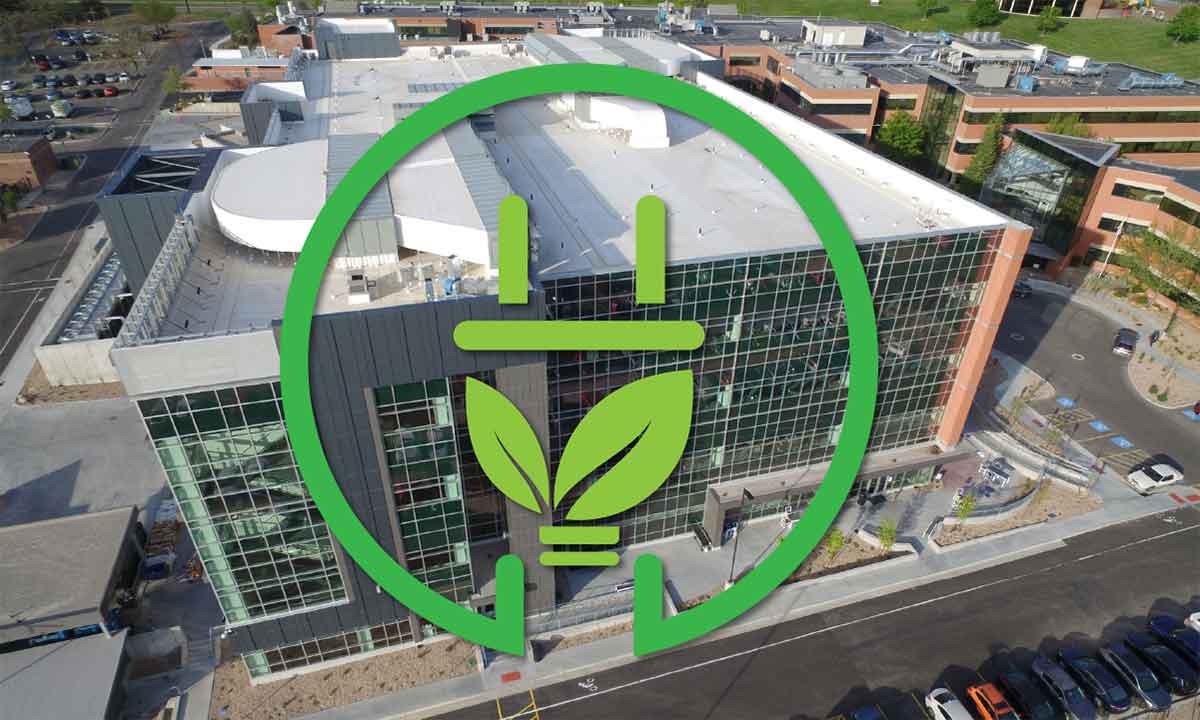 September 9, 2021
ARUP Laboratories' intentional design of environmentally friendly features in its new state-of-the-art laboratory facility has already paid off in the form of a large rebate from Rocky Mountain Power, an electric utility company that services Utah, Idaho, and Wyoming.
As a participant in Rocky Mountain Power's Wattsmart Business program, ARUP accrued an annual cost savings of roughly $147,275 and qualified for a Rocky Mountain Power incentive of $186,796.95.
The Wattsmart program offers services and cash incentives to encourage customers to build energy efficient practices into their businesses.
"You are joining with other business leaders across Utah who are taking steps to achieve energy-saving and sustainability goals," Gary Hoogeveen, president and CEO of Rocky Mountain Power, stated in a letter to ARUP. "With your help, we are transitioning to a more sustainable future and keeping electricity prices some of the lowest in the nation."
While ARUP has been a longtime participant in the Wattsmart program, the intentional design of the company's newest facility, a four-story, 220,000-square-foot building, resulted in this large rebate.
"We are always looking for ways to enhance energy efficiency and sustainability, regardless of cost, and it is a bonus when this can result in cost savings," said Curtis Hansen, ARUP's director of facilities.
Hansen pointed out that the mere size of the new building, along with its high-efficiency heating, ventilation, and air-conditioning (HVAC) system, energy-saving light-emitting diode (LED) lighting, reflective roofing materials, and sustainable heat-recovery system all contribute to energy cost savings. For example, shafts on the roof pull hot and cool air out of the building as outside air cycles in to keep the building well ventilated. The hot and cool air can then be reused. This allows for customized ventilation that is critical to maintaining specimen quality and employee safety.
"Our operations here require a tremendous amount of energy that is essential in order to provide accurate testing for our patients," Hansen said. "It's nice when what we do can be good for the environment as well."
Peta Owens-Liston, peta.liston@aruplab.com