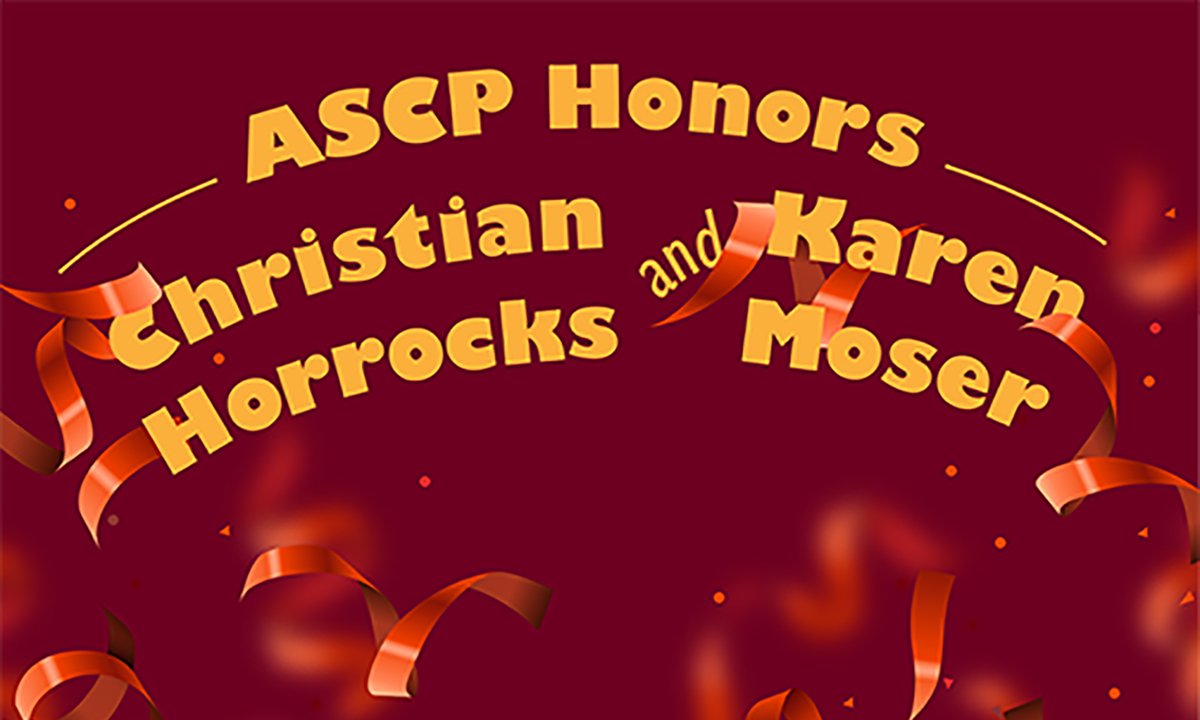 August 26, 2020
SALT LAKE CITY — The American Society for Clinical Pathology (ASCP) has recognized two ARUP Laboratories employees through its annual 40 Under Forty Program. Karen Moser, MD, and Christian Horrocks, MBA, were among the program's top six honorees for 2020.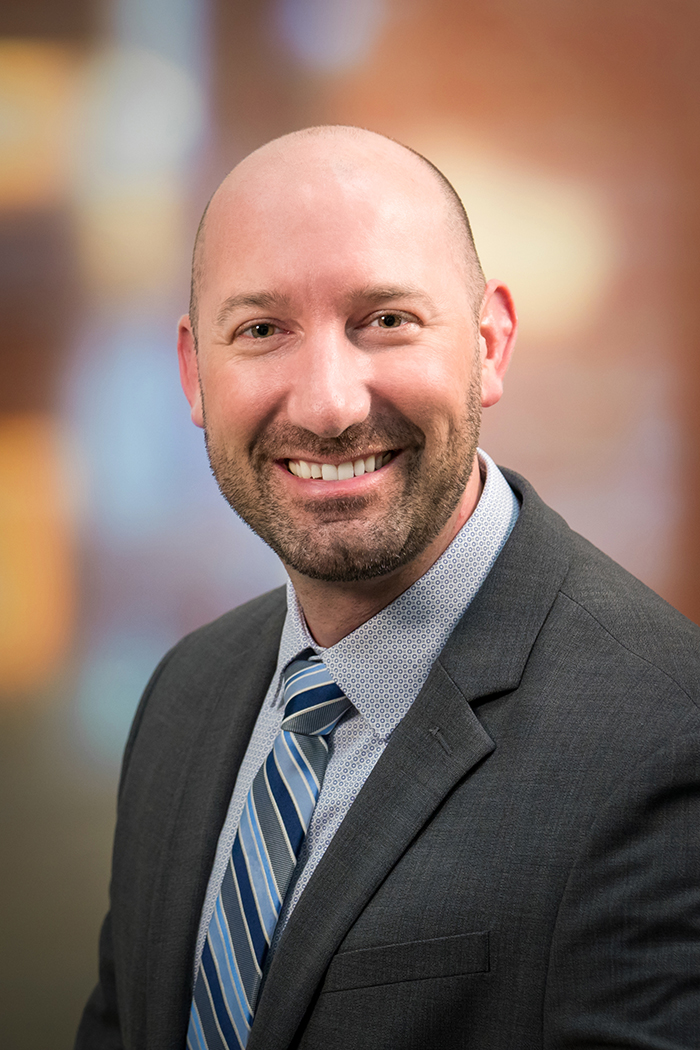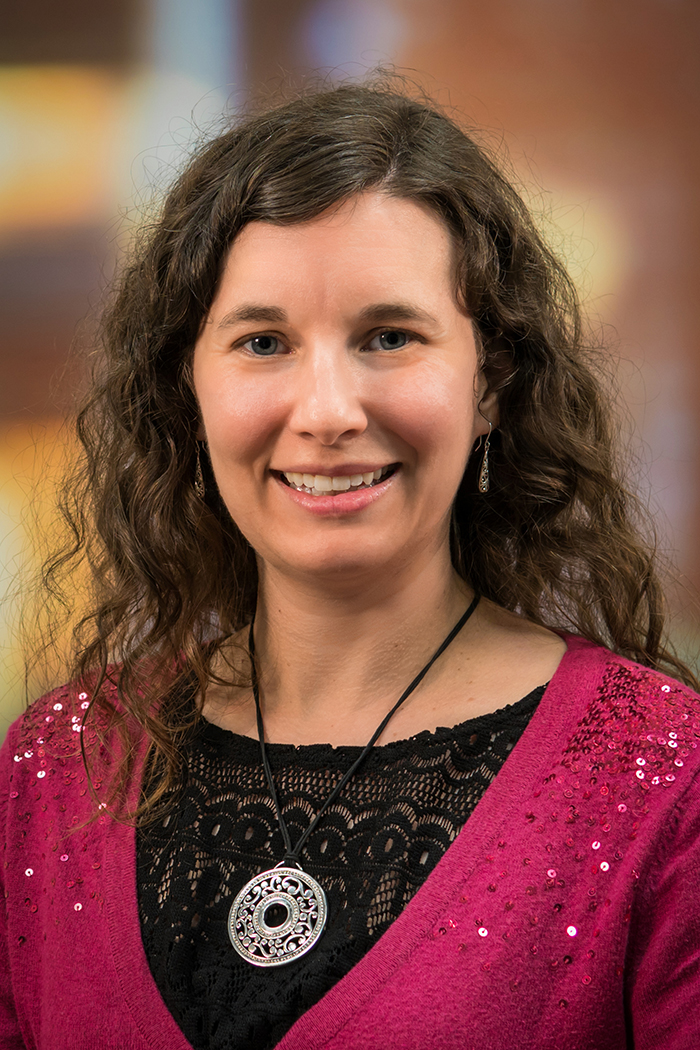 Each year, ASCP selects 40 highly accomplished pathologists, pathology residents, and laboratory professionals younger than 40 years old who stand out as leaders and have made significant contributions to their professions. Honorees are chosen annually through an application or nomination process.
"I am humbled and honored to be part of the ASCP 40 Under Forty Top Six," said Moser, medical director of the Hemostasis and Thrombosis Laboratory at ARUP. "This year, as always, there is a great group of committed lab professionals and pathologists in the 40 Under Forty. It is rewarding for me to be recognized as a future leader in our profession by an organization like ASCP that has a worldwide impact."
Moser is also an associate professor of pathology at the University of Utah. She is a member of the Clinical & Laboratory Standards Institute Expert Panel on Hematology, Immunology, and Ligand Assays, and is a frequent presenter at ASCP's annual meeting. In addition to teaching pathology residents and fellows, she codirects a first-year medical student course in hematology and basic molecular and cancer biology at the U of U School of Medicine.
"I'm humbled to be in the same company as others that have been honored by ASCP," said Horrocks, who is the director of laboratory services at U of U Health and collaborates closely with ARUP lab leadership.
"This recognition inspires me to continue to serve and continually advance our profession in order to best serve our patients," added Horrocks, who works with laboratory leaders across a system that includes five clinical laboratories, three anatomic pathology labs, dermatopathology and immunodermatology, blood gas, and various other laboratories.
"This recognition is well deserved. Through their leadership and commitment to excellent patient care, Christian and Dr. Moser exemplify laboratory medicine at its best," said ARUP CEO Sherrie Perkins, MD, PhD. "ASCP has honored ARUP employees before, but we've never had two who were recognized in the top six. They make all of us at ARUP very proud."
This year, each of the ASCP 40 Under Forty Top Six honorees will be featured in the ASCP Hall of Fame at the ASCP 2020 Virtual Meeting, along with all of ASCP's honorees and awardees.
About ARUP Laboratories
Founded in 1984, ARUP Laboratories is a leading national reference laboratory and a nonprofit enterprise of the University of Utah and its Department of Pathology. ARUP offers more than 3,000 tests and test combinations, ranging from routine screening tests to esoteric molecular and genetic assays. ARUP serves clients across the United States, including many of the nation's top university teaching hospitals and children's hospitals, as well as multihospital groups, major commercial laboratories, group purchasing organizations, military and other government facilities, and major clinics. In addition, ARUP is a worldwide leader in innovative laboratory research and development, led by the efforts of the ARUP Institute for Clinical and Experimental Pathology®. ARUP is ISO 15189 CAP accredited.
ARUP Media Contact
Lisa Carricaburu, 801-541-5041, lisa.carricaburu@aruplab.com