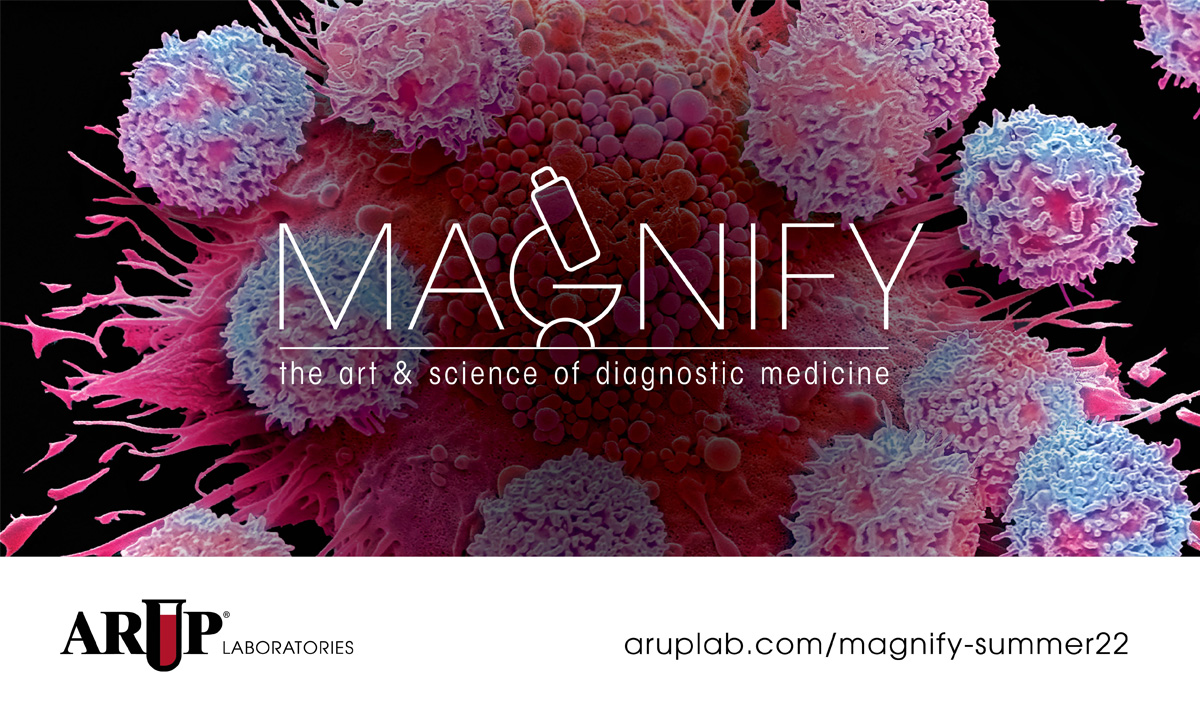 July 21, 2022
The Summer 2022 edition of ARUP Laboratories' magazine, Magnify: The Art and Science of Diagnostic Medicine, is now available online.
Join us to learn about the diagnostic challenges of autoimmune neurologic conditions and the ARUP scientists working on advancements in testing that will improve patient care. This issue also features ARUP medical directors and employees honored with awards in 2021, and a catch-up with a former fellow who is breaking new ground in the treatment of myelodysplastic syndromes.
The Summer 2022 edition features:
A look at the work of ARUP's Lisa Peterson, PhD, D(ABMLI), director of Immunology, and her team to advance clinical laboratory testing for the diagnosis, treatment, and monitoring of autoimmune encephalitis, paraneoplastic syndromes (PNSs), and other related autoimmune neurologic conditions.
An introduction to Tammy Smith, MD, PhD, ARUP's new clinical consultant in autoimmune neurology, who joined Peterson's team in April 2022. Smith has a rich background in both research and the clinical care of patients with multiple sclerosis, PNSs, and autoimmune encephalitis. Her perspective will enhance ARUP's response to a growing demand for test consultations.
An article highlighting individuals who have received professional awards and honors during the past year, including Mark Kushnir, PhD, scientific director of Research and Development (R&D) Mass Spectrometry (MS), who received the 2021 Al Yergey Mass Spectrometry Scientist Award, and Lisa Carricaburu, MBA, director of Marketing Communications and Clinical Decision Support, who was recognized as a Bridge Builder in Ragan's Top Women in Communications Awards.
A profile of Eric Duncavage, MD, whose ARUP hematology and medical oncology fellowship in 2009 and 2010 served as a springboard to a career at Washington University School of Medicine in St. Louis. He is now a leader in sequencing-based diagnostics whose research is advancing testing and treatment for patients with myelodysplastic syndromes.
Read these and other stories in the latest edition of Magnify.
Jennifer Dobner, media@aruplab.com