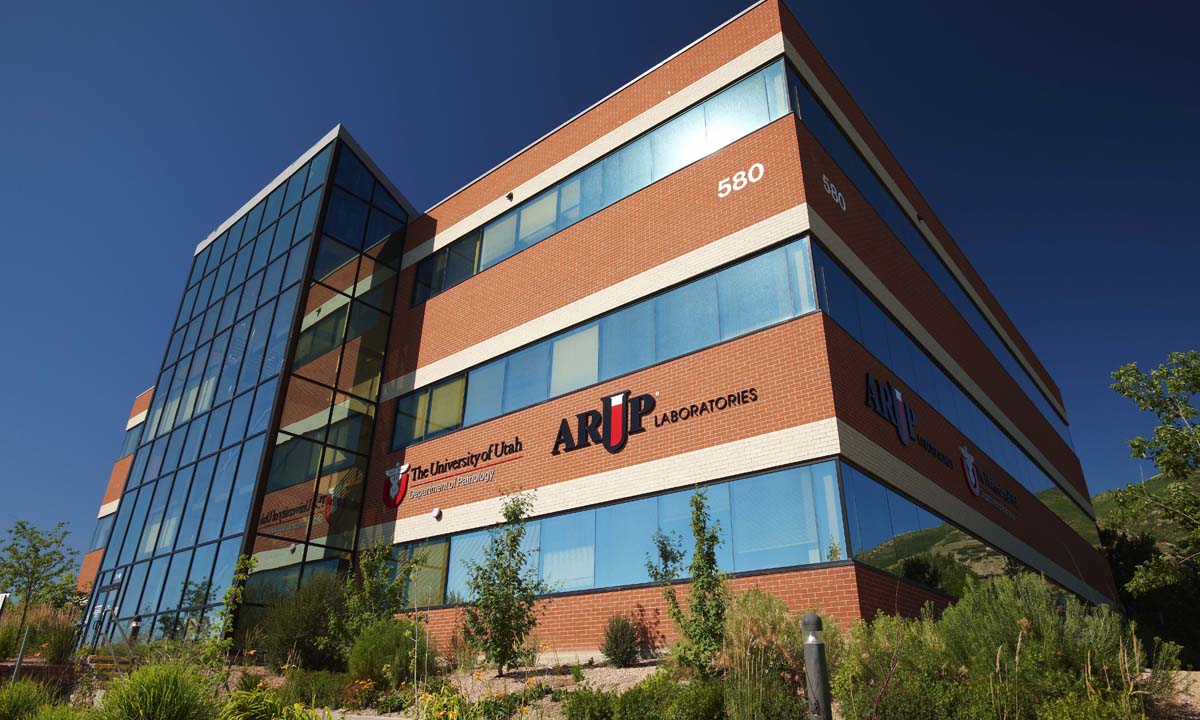 July 7, 2016
---
SALT LAKE CITY—ARUP Laboratories announced today that Edgar Braendle, MD, PhD, has been named CEO, effective August 16, 2016. Throughout the search process, Dean Li, MD, PhD, has served as interim CEO, ensuring a smooth transition in leadership.
"After a comprehensive search process, we are pleased to have the best candidate to assume leadership at ARUP. His proven record in both drug and test development, as well as his expertise in regulatory issues, will provide our laboratory with the strategic vision and leadership to continue our growth," states Peter Jensen, MD, chairman of the University of Utah School of Medicine, Department of Pathology, and chairman of the ARUP board of directors.
Prior to joining ARUP, Braendle held multiple leadership roles at Novartis Pharmaceutical Corporation and Schering AG. Most recently, he was senior vice president and global head of Companion Diagnostics at Novartis.
"I'm looking forward to leading ARUP Laboratories in sustaining its growth and success while also exploring new business opportunities and navigating industry-wide challenges," says Dr. Braendle. "ARUP is an incredibly unique place compared to a lot of clinical laboratories because it combines the academic knowledge and brain power of the University of Utah with the skilled workings of a large national reference laboratory."
Dr. Braendle received his medical degree at RWTH Aachen University in Germany, followed by specialty training in medical oncology, urology, and pharmacology. As an associate professor at the University of Ulm, he led a research laboratory funded by the German Research Foundation and a phase-I clinical trial unit.
"With Dr. Braendle's leadership, we look forward to a new era of continued excellence in the core business of reference diagnostic testing, as well as new opportunities that will leverage ARUP's many strengths," says Vivian Lee, MD, PhD, MBA, CEO of University of Utah Health Care and senior vice president for health sciences. Lee adds, "I'd also like to express my sincere gratitude to Dean Li for serving as interim CEO of ARUP during the past year. In addition to overseeing the research enterprise at the university, Dr. Li has poured his heart and soul into this role, and has been an enthusiastic advocate for ARUP and its stronger collaboration with the Health Sciences."
About ARUP Laboratories
Founded in 1984, ARUP Laboratories is a leading national reference laboratory and a nonprofit enterprise of the University of Utah and its Department of Pathology. ARUP offers more than 3,000 tests and test combinations, ranging from routine screening tests to esoteric molecular and genetic assays. ARUP serves clients across the United States, including many of the nation's top university teaching hospitals and children's hospitals, as well as multihospital groups, major commercial laboratories, group purchasing organizations, military and other government facilities, and major clinics. In addition, ARUP is a worldwide leader in innovative laboratory research and development, led by the efforts of the ARUP Institute for Clinical and Experimental Pathology®. For more information, visit www.aruplab.com.