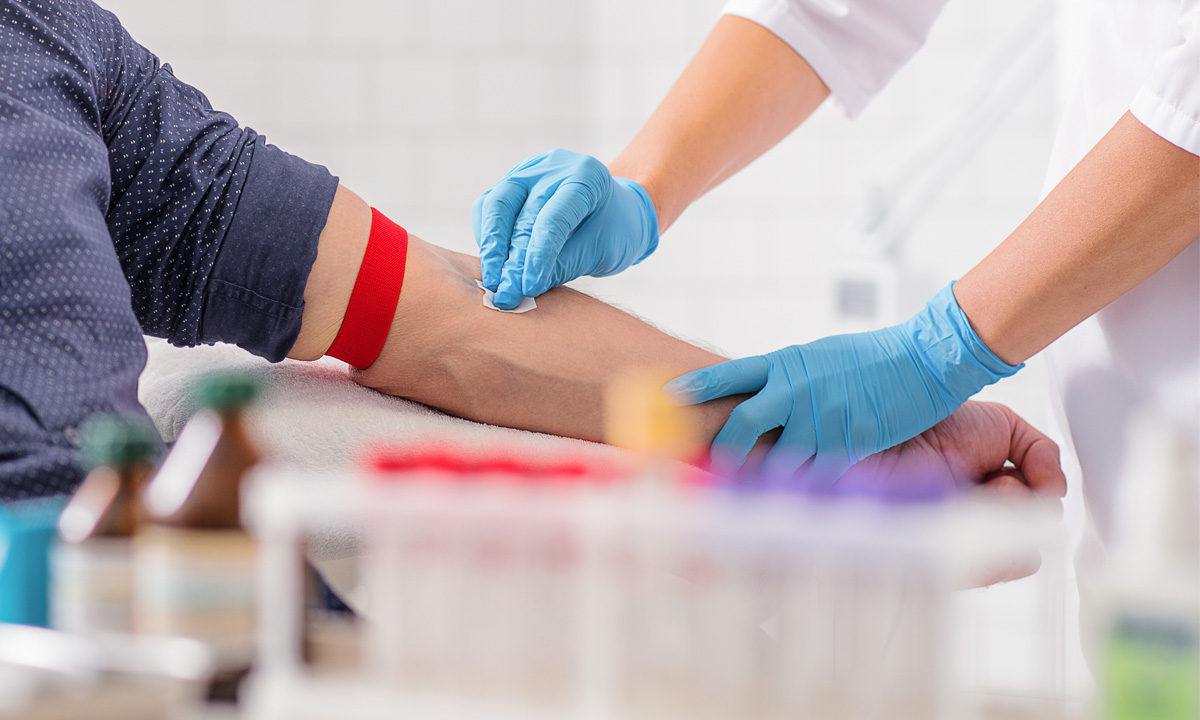 ARUP Blood Services has aligned its donor eligibility assessment processes to follow recent U.S. Food and Drug Administration (FDA) guideline updates, and the changes will take effect on July 18, 2023.
July 5, 2023
SALT LAKE CITY—ARUP Blood Services has updated its processes to align with new U.S. Food and Drug Administration (FDA) guidance easing restrictions on donations by men who have sex with men (MSM). When the changes take effect on July 18, 2023, ARUP Blood Services will be one of the first blood donor centers in the nation to adopt these new guidelines.
The new FDA guidance issued on May 11, 2023, eliminates blood donor restrictions based on gender and sexual orientation. Instead, all potential donors will answer the same series of questions assessing their HIV risk, regardless of their gender or sexual orientation. Questions regarding sexual history, previously targeted to MSM, will now apply to all donors.
Restrictions on blood donations by MSM were implemented during the AIDS epidemic and were designed to protect the blood supply from HIV. Initially, the FDA prohibited MSM from donating blood. Over time, the FDA relaxed the lifetime ban but kept strict limits in place.
The new guidelines aim to address criticism that the FDA's former policy discriminated on the basis of sexual orientation, was outdated, and acted as a barrier to bolstering the nation's blood supply. The FDA has stated its belief that this approach will maintain the current high level of safety of blood donations. Blood safety is a primary consideration in transfusion medicine, and blood banks already routinely screen donated blood for HIV.
"We are moving now to a more inclusive policy for blood donations," said Waseem Anani, MD, medical director of ARUP Blood Services. "As regulated by the FDA, we will continue to work to make sure that we follow the policies that expand donor eligibility to help increase critically needed blood supply for hospitals."
Starting on July 18, ARUP Blood Services will give all potential donors the same questionnaire to assess HIV risk. For more specific information on the guidelines, see the FDA's official guidance.
To schedule an appointment, call 801-584-5272 or visit utahblood.org.
About ARUP Blood Services
ARUP Blood Services is the sole provider to the University of Utah Health and the Huntsman Cancer Institute. Blood Services is part of ARUP Laboratories, a leading national reference laboratory and a nonprofit enterprise of the University of Utah and its Department of Pathology. ARUP offers more than 3,000 tests and test combinations, ranging from routine screening tests to esoteric molecular and genetic assays.
ARUP Blood Services has many layers of safety in place to help protect the blood supply and health of valued donors, including donor eligibility screening and rigorous testing performed on each donation.
ARUP Blood Services has two donor centers; these are located at 565 Komas Drive, Salt Lake City, and 9786 South 500 West, Sandy, Utah.
Media Contact:
Deb Jordan, deborah.jordan@aruplab.com, 818-681-4681