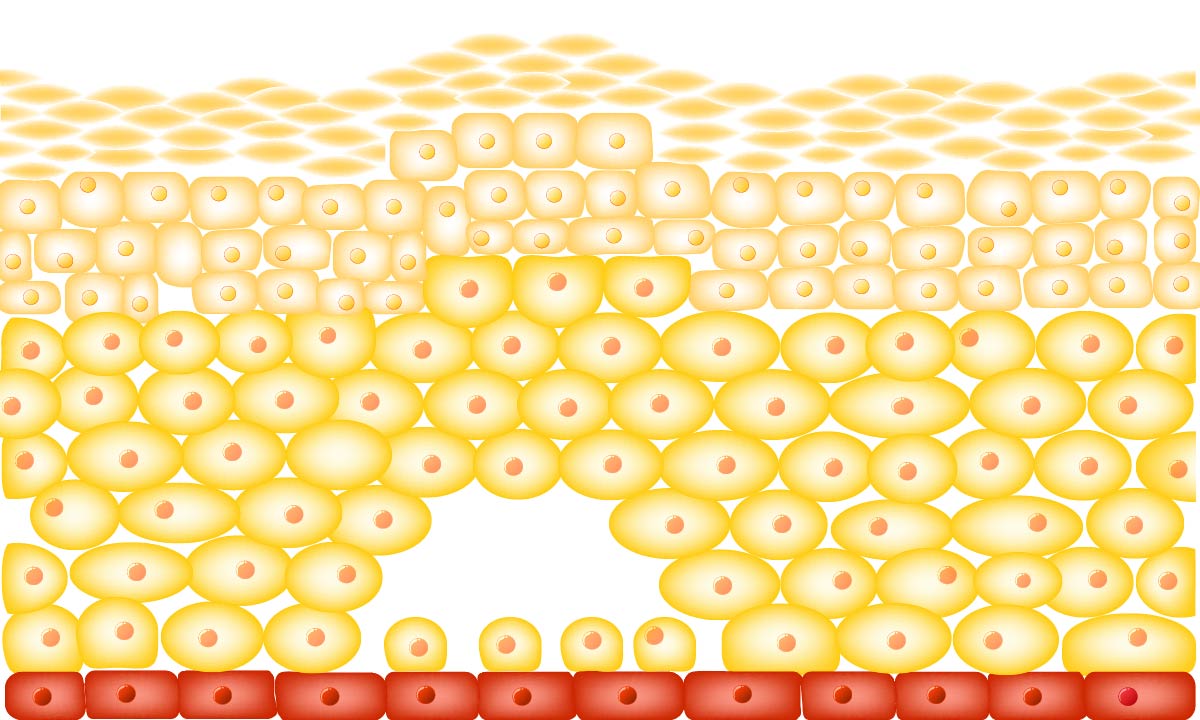 June 23, 2022
ARUP Laboratories has introduced a new interactive tool to help clients select the appropriate immunobullous disease testing panel.
ARUP offers several antibody panels that can be used in the diagnosis of immunobullous diseases. These diseases may affect skin or mucous membranes and can often lead to uncomfortable symptoms, such as blisters and other lesions. The Immunobullous Disease Testing Comparison tool allows viewers to quickly compare the tests based on a number of variables, improving the efficiency of the test selection process.
Laboratory testing for immunobullous disease is directed by a number of factors, including clinical presentation, supporting information such as histopathology, and the primary purpose of testing, such as diagnosis or monitoring.
The Immunobullous Disease Testing Comparison tool allows visualization of the components of test panels to help determine which testing to request, said Kristin Leiferman, MD, codirector of the immunodermatology laboratory at the University of Utah.
Immunobullous diseases (more broadly considered epithelial antibody-associated diseases) can be difficult to diagnose accurately. "Choosing relevant testing for immunobullous diseases can be complex because of many factors," said Leiferman. "One reason for that complexity is that certain diseases have similar names but very different pathophysiologies. This can lead to inaccurate test selection."
Precise diagnosis of immunobullous disease is important not only for prognosis and treatment decisions but also because certain immunobullous diseases are associated with an increased risk of internal diseases, including malignancies. Accurate diagnosis of immunobullous disorders depends on both clinical assessment and the detection of autoantibodies. However, explained Leiferman, the overlapping clinical features among immunobullous diseases can be confounding. Additionally, more than one autoantibody can be detected in a patient with an immunobullous disease.
The Immunobullous Disease Testing Comparison tool can be accessed from the ordering recommendation for any immunobullous-related lab test found on www.aruplab.com. The tool is also available in the Immunobullous and Epithelial-Associated Antibody Disease topic on ARUP Consult.
ARUP Consult is a web-based laboratory test selection tool that provides point-of-care diagnostic and interpretive information to clinicians. A free educational resource, it is funded entirely by ARUP Laboratories, a national clinical and anatomic pathology reference laboratory and a nonprofit enterprise of the University of Utah Department of Pathology.
Readers of Consult may subscribe to receive the monthly ARUP Consult Newsletter. The Consult team also welcomes feedback and suggestions at arupconsult@aruplab.com or via the Feedback button that appears on any arupconsult.com page.
Kathryn Pridgen, kathryn.pridgen@aruplab.com