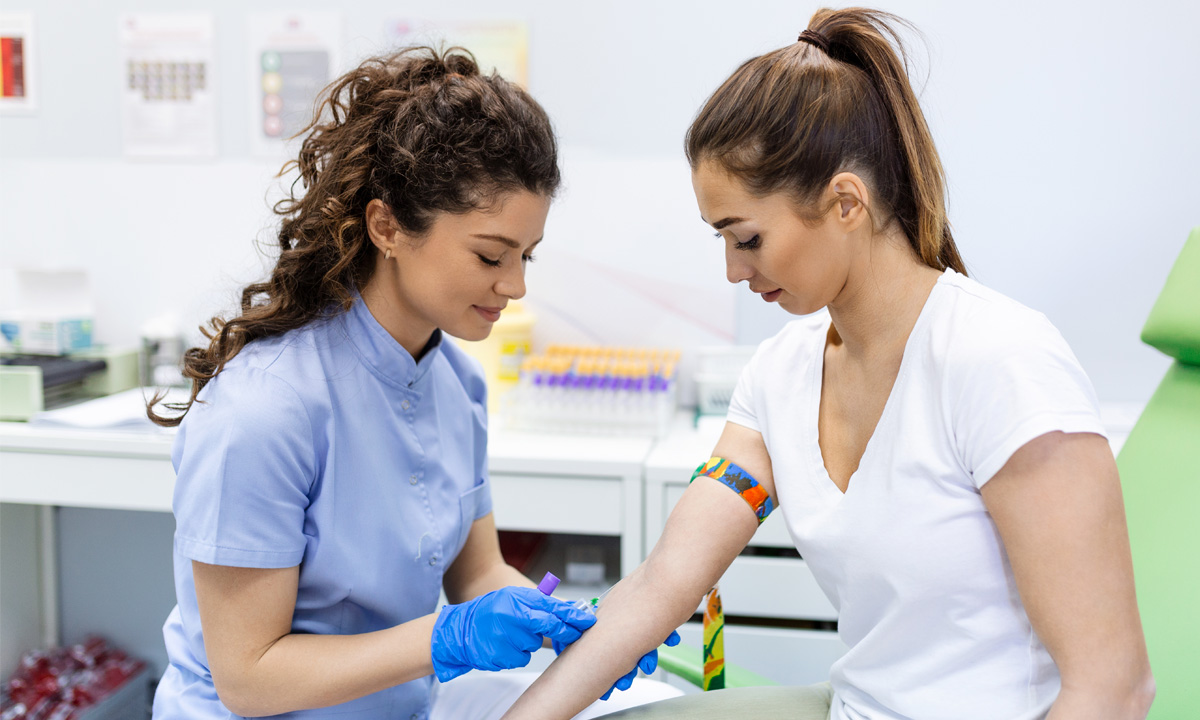 Add a blood donation to your summer checklist and sign up to donate at a blood drive hosted by ARUP Blood Services.
June 15, 2023
Summer is a particularly difficult time for collecting blood donations. Between the lack of high school blood drives and a decrease in regular donations because donors are busy with summer activities, blood donor centers struggle to keep up with the ongoing demand from local hospitals. Furthermore, the need for blood often increases during the summer with travel-related accidents, especially during holiday weekends like the Fourth of July, Pioneer Day weekend, and Labor Day weekend.
The Need for Blood Never Takes a Vacation
To meet the demand of local hospitals, ARUP Blood Services aims to collect 2,200 units of whole blood and platelets per month to save patients. Seasonal shortages present challenges in meeting this goal. In addition to typical struggles with summer blood supply, persistent shortages have plagued U.S. blood donor centers since the beginning of the COVID-19 pandemic, when blood donations plummeted to historic lows. Many employees began working from home, which impeded both in-center donations and reduced the number of blood drives at local businesses. Despite the end of the COVID-19 public health emergency, many blood donation centers have yet to return to prepandemic donation levels.
"There is no alternative when a patient is in need of blood—people have to donate it," said Waseem Anani, MD, medical director of ARUP Blood Services. "In the face of the historic low donor turnout during the summer, people need to remember that they are saving up to three lives—somebody's mother, brother, friend—every time they donate. That's powerful, and we hope people make blood donation a part of their summertime routine this year."
ARUP Blood Services encourages anyone who can donate to put a blood donation on their summer checklist. Individuals, local businesses, school districts, families, and community groups can make a difference and save a life this summer. Groups and organizations can also work with ARUP Blood Services to host their own blood drive. Learn how to schedule a whole blood or platelet donation appointment here and how to host a blood drive here.
To counter the anticipated low rates of blood donation this summer, ARUP Blood Services is organizing three public blood drives:
Wednesday, June 21, 9 a.m.–7 p.m.: Get on Board Summer Blood Drive
Friday, July 21, 7:30 a.m.–2:30 p.m.: Let's Do It for Utah Blood Drive
Monday, August 21, 7:30 a.m.–2:30 p.m.: Stay Cool Summer Blood Drive
About ARUP Blood Services
ARUP Blood Services is the sole provider to the University of Utah Health and the Huntsman Cancer Institute. Blood Services is part of ARUP Laboratories, a leading national reference laboratory and a nonprofit enterprise of the University of Utah and its Department of Pathology. ARUP offers more than 3,000 tests and test combinations, ranging from routine screening tests to esoteric molecular and genetic assays.
Media Contact:
Deb Jordan, deborah.jordan@aruplab.com, 818-681-4681