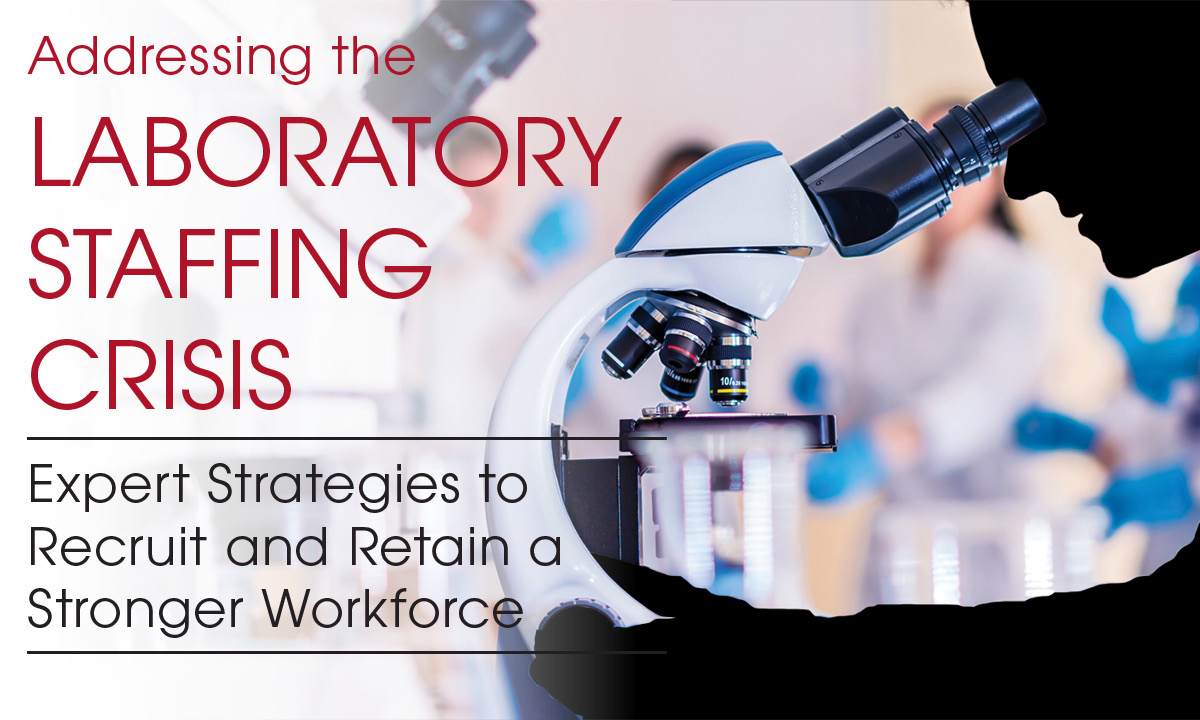 June 13, 2022
ARUP Laboratories invites medical professionals to participate in a free webinar that will feature creative solutions to address the current laboratory and hospital staffing crisis.
"Addressing the Laboratory Staffing Crisis—Expert Strategies to Recruit and Retain a Stronger Workforce," will be available starting at 11 a.m. MT on June 21, 2022. Continuing education credit is available for those who register for the webinar at aruplab.com/workforce-22.
Hospital laboratories aren't strangers to the staffing crises that many industries are experiencing as a result of the prolonged pandemic. But while the burden may be lessening for some sectors as restrictions ease and life returns to normal, labs find themselves even more understaffed than before.
"Addressing the current and future needs of the laboratory workforce requires a collective effort by stakeholders at all levels within the laboratory field and outside institutions," said Tony Smith, BS(HCM), MLT(ASCP), a senior healthcare consultant for ARUP Healthcare Advisory Services and host of the upcoming webinar.
ARUP's Human Resources Operations Manager Tyler Tinling and Talent Acquisition Manager Misty Smith will participate in a panel discussion to address some of the challenges of recruiting and how labs can begin to overcome those challenges, such as by building a pipeline of skilled workers. They also will share some creative ways to retain current staff. Registrants can submit questions or success stories ahead of time to be included in the webinar by filling out this form before June 15, 2022.
Jennifer Sanda, jennifer.sanda@aruplab.com