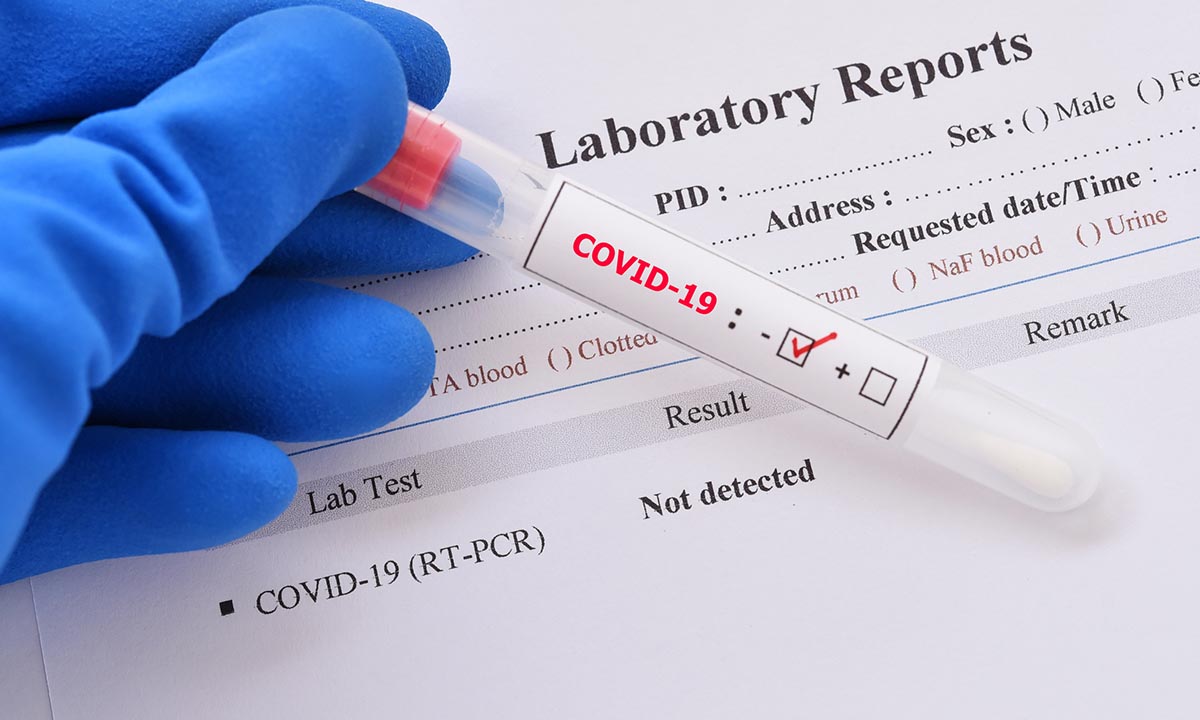 June 10, 2022
The profound impact of COVID-19 put a sudden and bright spotlight on the work of clinical laboratories—work that often goes unseen and underappreciated, despite its vital role in healthcare decision-making.
"Suddenly, we were kind of the heroes," said Dan Anderson, senior operations director at ARUP Laboratories. "Everybody was looking toward us. Everybody was calling and asking, 'Where are my results?' because they wanted to visit grandma or get on an airplane."
The pressure was intense. Every part of the laboratory system was strained as a new test was developed, and then demand for the testing grew from "zero to a hundred," said Anderson, who serves as operations director for more than 60 labs at ARUP, including chemistry, immunology, infectious diseases, oncology, and genetics labs.
ARUP weathered the storm by performing tests on multiple platforms, adding equipment, and adapting some of its existing test resources to handle COVID-19 testing. When supply chain issues affected the availability of testing materials, ARUP developed and manufactured its own specimen collection kits to keep the work moving.
"There were thousands of questions to answer and problems to solve," he said. "As a major reference laboratory, we also had an obligation to continue to meet the testing needs of our clients."
On June 16, 2022, Anderson will share his observations and some of the lessons learned from COVID-19 as part of the virtual SmartBrief webinar, "Laboratories in the Limelight: The Increasingly Important and Visible Role of the Lab Post-Pandemic."
April Hollis, a SmartBrief editor, will moderate the discussion, which will include a live survey of online participants about the challenges their institutions face. The webinar is scheduled for 2:00–3:00 p.m. Eastern Daylight Time (EDT). Registration is free.
Along with Anderson, the webinar's expert panel will include Kerstin Wagner, head of global marketing and sales operations for laboratory diagnostics at Siemens Healthineers, and Beth Marlow, PhD, D(ABMM), senior scientific director and head of research and development in infectious diseases and immunology at Quest Diagnostics.
The webinar will explore how labs managed the challenge of shifting workloads during the pandemic, the scale-up of test operations, and how the lessons learned from COVID-19 are helping laboratories prepare for the next pandemic.
Anderson said that perhaps the most important part of his job was walking the floors of ARUP's various labs, talking with staff members to confirm that they were getting the support they needed. The uncertainty of the pandemic and the potential risk of exposure added emotional stressors to an already exhausting job, he added.
"Staff is the most important part of our company," Anderson said. "Instruments can always run reagents, but if we didn't have the people to run them, we wouldn't have survived."
Jennifer Dobner, jennifer.dobner@aruplab.com