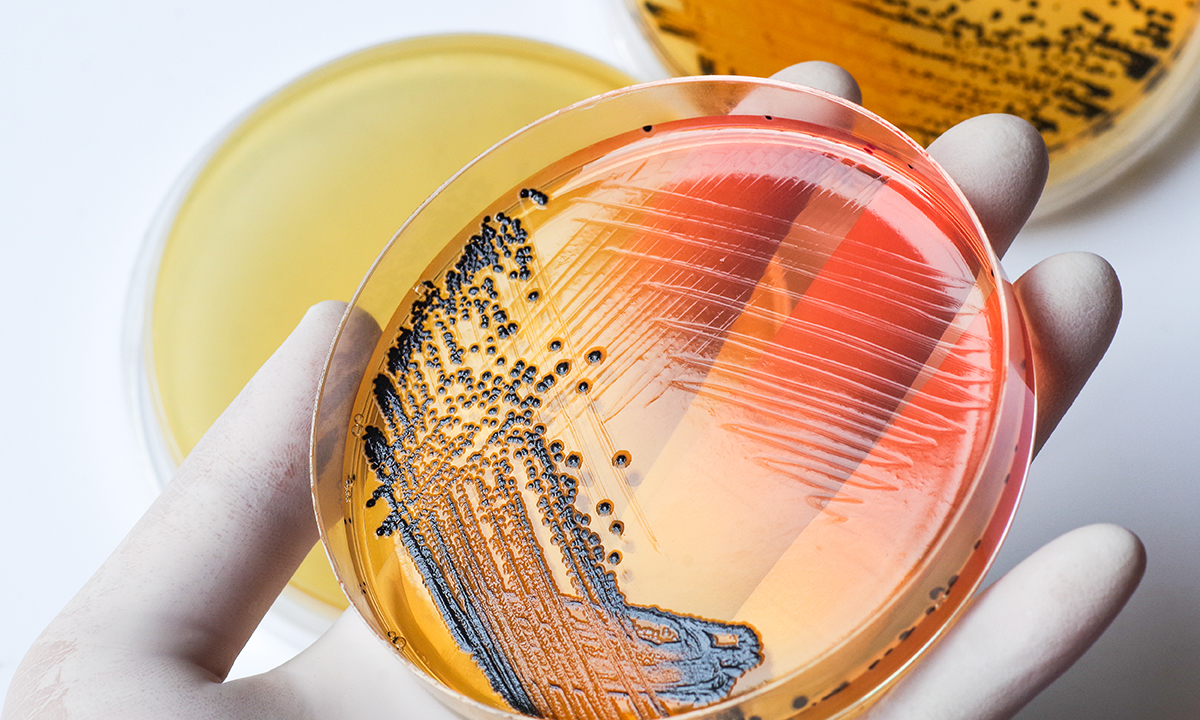 June 7, 2022
ARUP Laboratories' medical directors and scientists will be front and center at the annual meeting of the American Society for Microbiology (ASM), sharing their work across a variety of topic areas, from the use of next generation sequencing in the early detection of drug resistance in patients with HIV to diagnostics for invasive fungal infections, among others.
In all, five ARUP experts will give six conference talks or poster presentations at the event—known as ASM Microbe—which is set for June 9–13, 2022, in Washington, D.C.
The ARUP presenters include Marc Roger Couturier, PhD, D(ABMM), medical director of Emerging Health Crises and Microbial Immunology, Parasitology, and Fecal Testing; Kimberly E. Hanson, MD, MHS, section chief of Clinical Microbiology and medical director of Mycology; Michael T. Pyne, scientist, Research and Development (R&D) Infectious Disease Group; Blaine A. Mathison, BS, M(ASCP), scientist, R&D Infectious Disease Group; and Angela Ma, PhD, CPEP, medical and public health microbiology fellow.
ASM's mission is to advance microbial sciences and enhance laboratory capacities throughout the world via educational opportunities, publications, certifications, training, and other resources.
ASM Microbe is the society's flagship annual meeting, which bring together scientists and health practitioners from around the world to explore the spectrum of microbiology topics, including new pathogens like SARS-CoV-2, the role of microbes in climate change, and synthetic and applied microbiology.
The 2022 event, which will be held at the Walter E. Washington Convention Center in Washington, D.C., is the first in-person meeting since the onset of the COVID-19 pandemic in 2020. Virtual attendance options are also being offered.
An overview of all ARUP presentations follows.
Conference and Workshop Presentations
I SURVIVED: The CAP 15189 ISO Inspection
Dr. Marc Roger Couturier
Thursday, June 9, 1:45–2:15 p.m.
Parasites and Pitfalls: Periodically Puzzling Predicaments for Pathologists!
Blaine A. Mathison
Friday, June 10, 2:50–3:20 p.m.
Avoiding Dogmas and Pitfalls in Clinical Parasitology
Blaine A. Mathison
Saturday, June 11, 11:45 a.m.–12:30 p.m.
Laboratory Diagnostics for Invasive Fungal Infections With a Focus on Immunocompromised Hosts
Dr. Kimberly E. Hanson
Monday, June 13, 8:45–9:15 a.m.
Poster Presentations
Evaluation of Commercial Ss Nopro and Ct-smac Agars for the Detection and Isolation of Salmonella, Shigella spp., and E. coli Serogroup O157 in Stool Cultures
Dr. Angela Ma
Friday, June 10, 10:00 a.m.–5:00 p.m.
Abstract: https://www.abstractsonline.com/pp8/#!/10522/presentation/3040
HIV-1 Drug Resistance Assay Using Ion Torrent Next Generation Sequencing and On-Instrument End-to-End Analysis Software
Michael T. Pyne
Friday, June 10, 10:00 a.m.–5:00 p.m.
Abstract: https://www.abstractsonline.com/pp8/#!/10522/presentation/4677
Jennifer Dobner, jennifer.dobner@aruplab.com