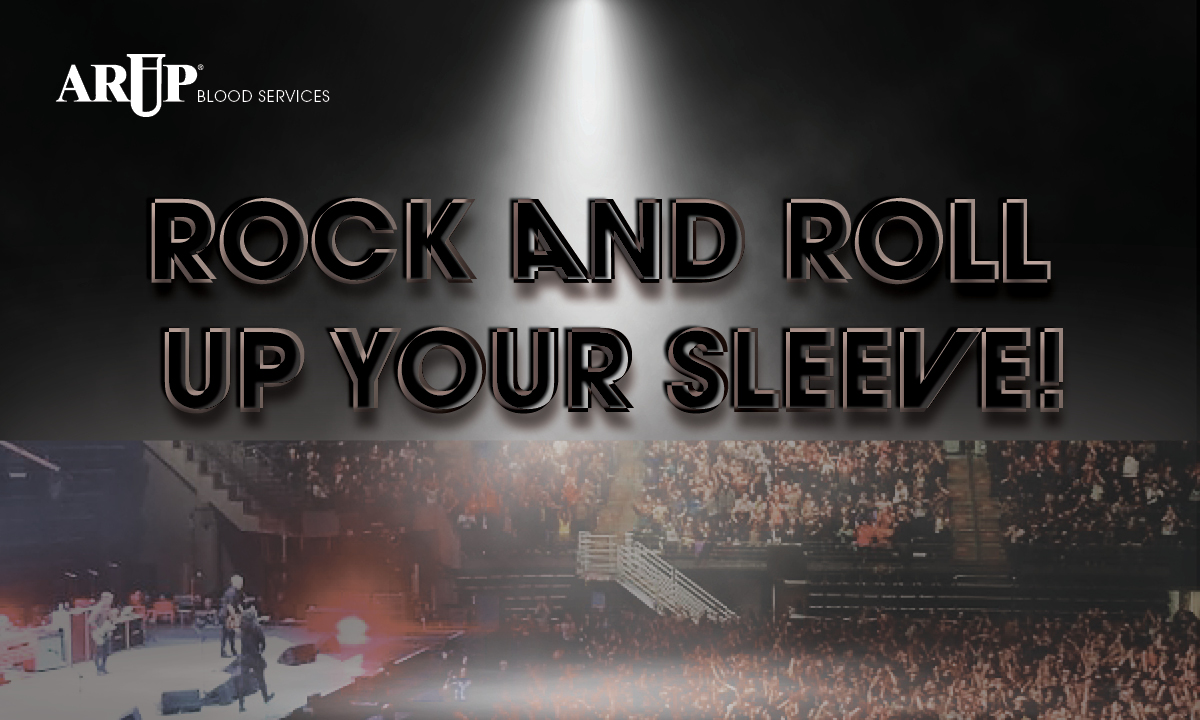 May 26, 2022
SALT LAKE CITY—Donate blood or platelets this summer with ARUP Blood Services and be entered to win concert tickets and National Parks annual passes.
Memorial Day weekend kicks off the summer months when donations start to decline and the need for blood spikes due to an increase in automobile and recreational vehicle accidents.
ARUP Blood Services will give away tickets to see Garth Brooks, AJR, REO Speedwagon, Jason Aldean, Backstreet Boys, Rob Zombie, Imagine Dragons, Sammy Hagar, Keith Urban, Iron Maiden, and Shawn Mendes.
"ARUP Blood Services is the only blood donation center in Utah with concert tickets for donors," said Deb Jordan, supervisor of community relations for ARUP Blood Services and responsible for overseeing the donation center's summer promotions. "In addition to the concert tickets, we have a variety of summer giveaways—t-shirts, ice cream, bonus points for the donor rewards store, and National Parks passes," she added.
In 2021, ARUP Blood Services provided more than 33,000 units of blood and platelets to the University of Utah Health Hospitals and Clinics and the Huntsman Cancer Institute. ARUP Blood Services relies on its volunteer donors to help keep the hospitals stocked with lifesaving blood and platelets.
ARUP Blood Services urges those who have never given blood before, as well as those who have not given recently, to schedule a donation appointment now to help sustain a sufficient community blood supply this summer.
To schedule an appointment and learn about upcoming promotions, visit the ARUP Blood Services website or call 801-584-5272. Walk-ins are welcome, and the donation center is open every day of the week.
Media Contact:
Deb Jordan, deborah.jordan@aruplab.com, 818-681-4681
About ARUP Blood Services
ARUP Blood Services is the sole provider to the University of Utah Health and the Huntsman Cancer Institute. Blood Services is part of ARUP Laboratories, a leading national reference laboratory and a nonprofit enterprise of the University of Utah and its Department of Pathology. ARUP offers more than 3,000 tests and test combinations, ranging from routine screening tests to esoteric molecular and genetic assays.