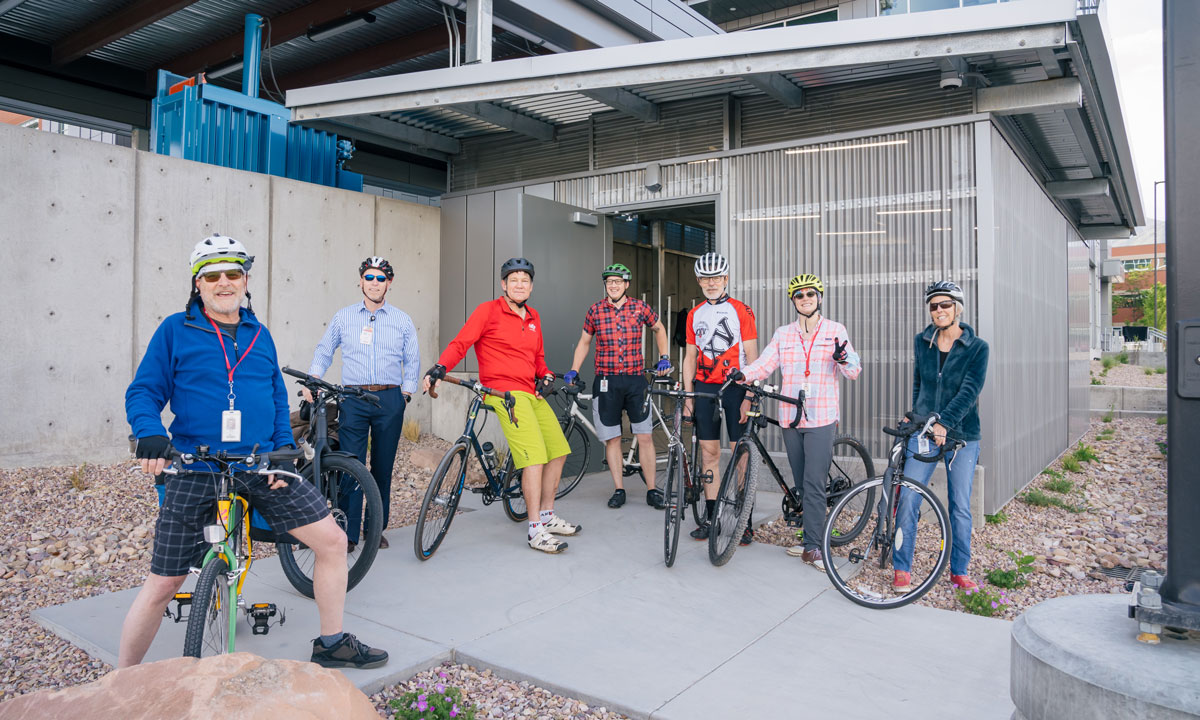 Employees celebrate the opening of ARUP's new bike storage facility on National Bike to Work Day, May 21. Employees pictured include (left to right) Bert Ley, Michael Juretich, Tom Martins, Stephen Merrigan, David Hillyard, Malia Deshotel, and Peta Owens-Liston.
May 21, 2021
ARUP Laboratories has taken another step toward wise environmental stewardship with the opening of a new state-of-the-art bike storage facility that offers heightened security and weather protection for bikes and ebikes.
"We hope this encourages people to bike to work, especially with the finite number of parking stalls available, even if they just do it a few times a week," said Curtis Hansen, director of facilities. "Adding this feature to our building really is part of our overall effort to do our part as an employer to support practices that protect the environment." Additionally, ARUP provides electric vehicle charging stations, supports a significant recycling program, and participates in a food waste recovery partnership.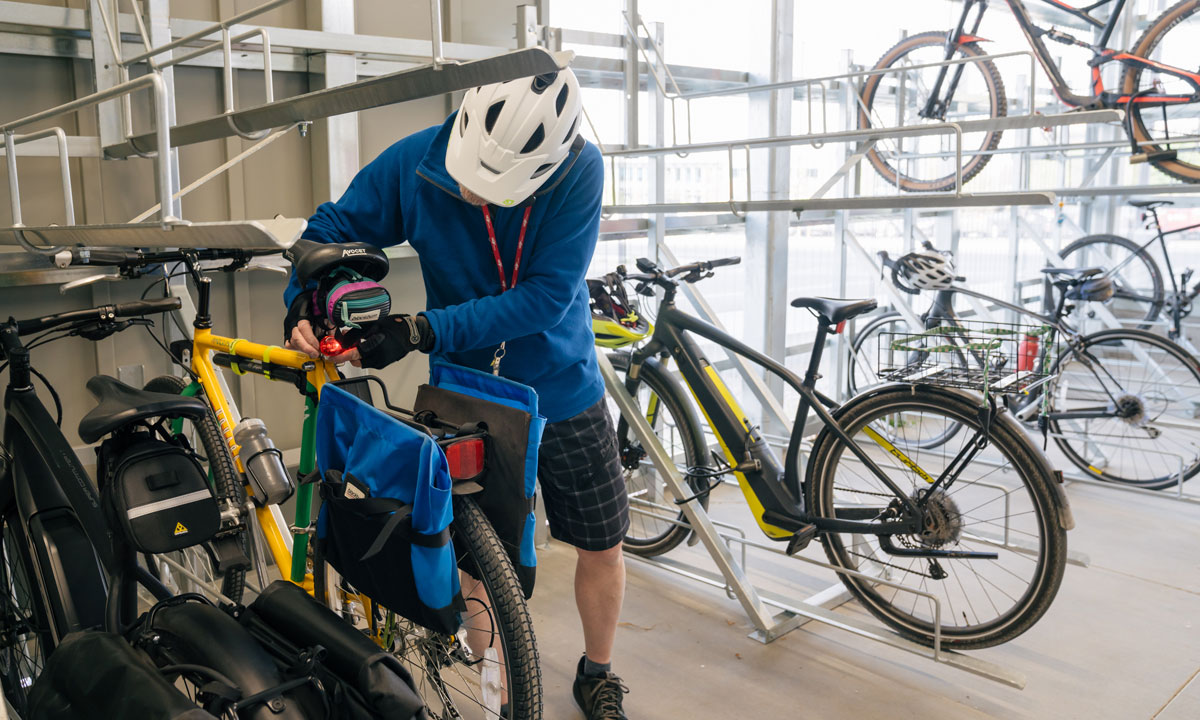 The bike facility is part of ARUP's new 220,000-square-foot building. It provides racks for 32 bikes and can accommodate most ebikes and cargo bikes. Surveillance cameras and a badge-secure entrance help ensure that bikes remain safe.
"We recognized that we really needed a secure location for our cyclists to store their bikes because some of them were riding pretty expensive bikes to work," Hansen said. Adjacent to the bike storage area are men's and women's locker rooms where cyclists can shower and change.
In 2020, the League of American Bicyclists recognized ARUP with a Bicycle Friendly Business Bronze Award.
The new storage facility will only enhance the bicycle-friendly environment at ARUP. It will also help the University of Utah Research Park make progress toward its goal to curb vehicle congestion and facilitate biking and walking within the park. ARUP is Research Park's largest resident in terms of both physical footprint and number of employees.
For more information on resources for cyclists in Research Park, visit the University of Utah's Research Park Connect website. To get involved, visit the Bike Commuters of Research Park (Bike CoRP) Facebook page. This group recently organized to promote and better enable bicycling to, from, and within Research Park.
Peta Owens Liston, Senior Science Communications Writer