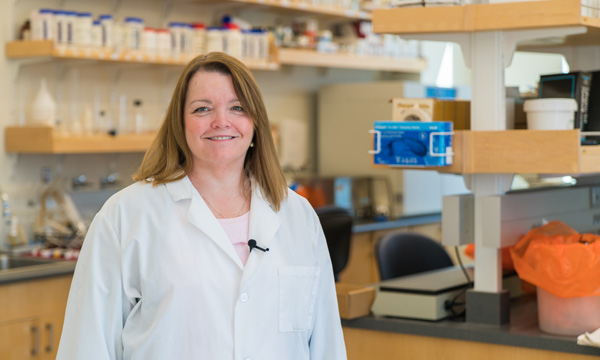 May 9, 2016
---
Diagnostic testing isn't the only service ARUP provides worldwide; for the last three years, it has built a growing educational resource, specifically designed for students in the medical laboratory sciences. It's free, quickly digested by the brain (short and simple), and uses technology accessible on any (screen) platform.
Faculty and students in Medical Laboratory Science (MLS) Programs are using ARUP's MLS Student Resource Center, which is a segment of ARUP's Institute for Learning (IFL). More than half of the site's visits last year came from an international audience. Unlike other educational outreach through IFL, this center is designed primarily for beginners, focusing on the basics.
"What we are trying to offer is best practices in teaching by offering a vetted resource for academics," says Karen McRae, MS, MT (ASCP), who oversees the site's content. It is organized into the same six categories found in most hospital labs: hematology, blood bank, microbiology, chemistry, molecular diagnostics, and management. Knowledge sharing and supporting education is part of ARUP's Modus operandi.
The online center includes a series of short (3 to 6 minutes) "How-To" videos showing a variety of procedures, such as how to perform an Acetest, make a blood smear, or what a bone marrow biopsy entails. Although demonstrations may be done in class, the video provides an unobstructed view of the procedure. "Everyone gets a front row seat," quips McRae, pointing out that all the ARUP-produced videos meet high standards of accuracy, standing out from other videos on the internet dealing with these topics.
"We have so much knowledge here at ARUP to share; we want to make this wealth of information available to benefit people in the field. And yes, if some learn about us through this resource, and end up seeking jobs here, then we like that too."
Karen McRae, MS
Education Coordinator, ARUP Institute for Learning
University of Utah Dept. of Pathology Professor Karen A. Brown, MS, MLS (ASCP), regularly uses the bone marrow video in her Clinical Hematology Laboratory class, since it is not something easily accessible to demonstrate. "In the past, I've shown some photos in PowerPoint presentations, but it doesn't capture the procedure as well."
She advises her students to view the "How-To" videos in between labs or prior to a test. "These videos are short, right-to-the-point, quick refreshers on technique for students," says Brown, whose feedback has been instrumental in helping ARUP create useful videos.
The site also provides more in-depth topics, a sort of "video lecture," presented by experts on topics ranging from the role of the clinical laboratory in pain management to the history of syphilis, the invention of penicillin, and research on vulnerable populations, which include laboratory tests and clinical algorithms for diagnosing.
Professors might assign these videos as homework or extra credit to reinforce what they are teaching in class and/or to enrich their students' learning experiences. Some videos provide an exciting trajectory of what newcomers to the field can look forward to learning and doing with their MLS degree.
"We collaborate with faculty to create the content they need, often targeting what students have a hard time grasping or remembering," says McRae, who has a master's degree in Biomedical Laboratory Science with an emphasis in Instructional Technology. The site provides material ideal for a flipped classroom experience, where the students will watch a video and then go to class more prepared to discuss and/or participate in a related activity.
"[MLS] program are always looking for inexpensive and quality ways to enhance education," says MLS Professor Brown. "And this online resource fits that criteria."
Many of the longer videos involve ARUP's own medical directors, all faculty in the University of Utah's Department of Pathology. Other experienced professionals provide insight into areas such as finance, human resources, customer service in the center's management and professionalism video series. "It's about teaching students how to be the leaders of tomorrow in this field," adds McRae.
Keeping the perspective of the student and teachers in mind, material is designed to meet multiple learning styles and engage, so varied visual and auditory elements are incorporated including the use of different voices (personalities), colorful animation and graphics.
"In creating our content, we are focused on how do people learn best? What can we do to help this learning curve? What can we do to help students retain info? Recall it? Find it?" says McRae. "All this, plus keeping people up to date in a fast-moving field."
By Peta Owens-Liston, ARUP Science Communications Writer