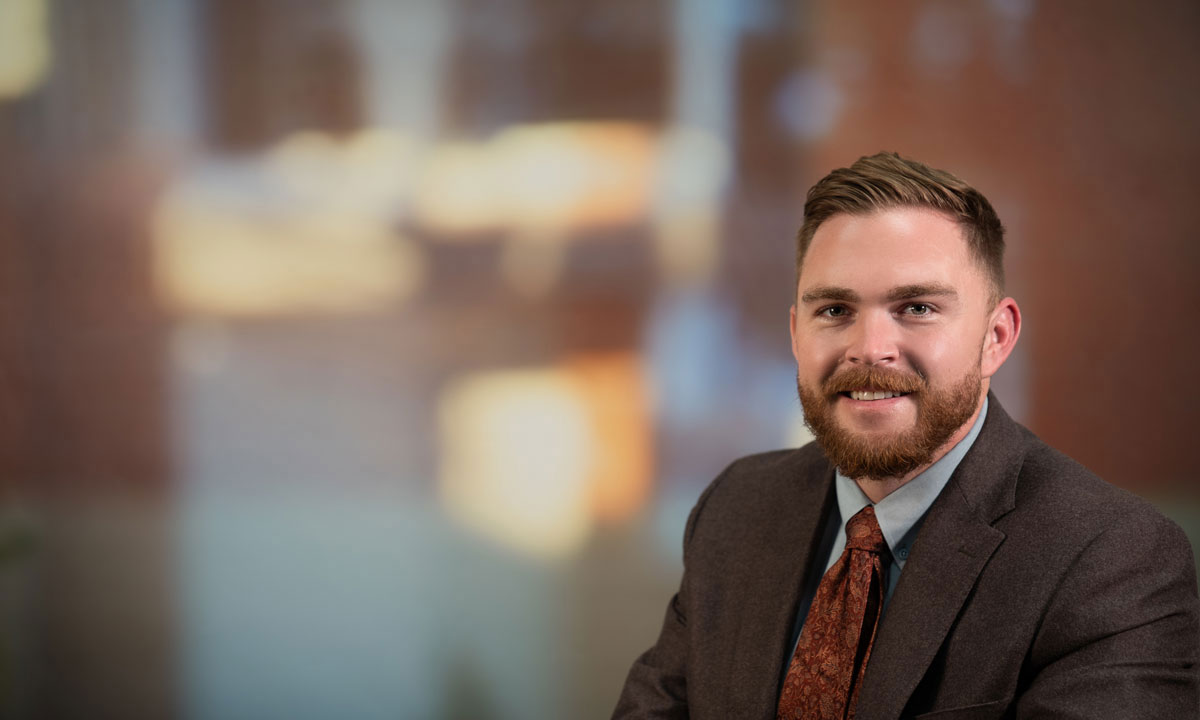 ARUP Senior Pharmacy Consultant Ryan Nelson, PharmD, is the author of several papers aimed at helping oncologists use pharmacogenomic testing to guide treatment. He also will discuss the topic during a May 11, 2021, Patient-centered Laboratory Utilization Guidance Services/Medical Training Solutions (PLUGS/MTS) webinar.
May 5, 2021
Growing caseloads and complex and ever-changing developments in treatment present constant challenges for medical oncologists who are committed to delivering the best patient care.
ARUP Laboratories Senior Pharmacy Consultant Ryan Nelson, PharmD, is on a quest to share with providers how underused pharmacogenomic testing can help identify and enable guideline-supported therapies.
Nelson will present on the topic, "Combining Germline and Somatic Pharmacogenomics for Comprehensive Cancer Care," during an upcoming Patient-centered Laboratory Utilization Guidance Services/Medical Training Solutions (PLUGS/MTS) webinar at noon MDT on May 11, 2021. In addition to identifying and differentiating general principles of germline and somatic pharmacogenomics, he will discuss their clinical applications. Visit this link to register for the webinar, which is free.
The webinar follows a recent article, published in the journal Cancers, on which Nelson is the lead author. The article explores cancer treatment guided by uridine diphosphate glucuronosyltransferase (UGT) 1A1 enzyme genotyping and reviews the available evidence behind clinical considerations for implementation of UGT1A1-guided therapy in patient care.
Nelson also was lead author of an article in Clinical Laboratory News, coauthored by Howard McLeod, PharmD, medical director of Precision Medicine at the Geriatric Oncology Consortium in Tampa, Florida. In the article, "How Precision Medicine Combats Underused Genomic Testing," he and McLeod advocate for the presence of precision medicine consultants in oncology practices to guide more effective and efficient use of pharmacogenomic testing. They argue that these specialists help interpret test results and individualize them to specific clinical scenarios to reduce the burden on medical oncologists, who are perpetually pressed for time.
Education and support for providers are crucial as the use of pharmacogenomic testing expands, Nelson said. As a national reference lab with a growing menu of pharmacogenetic tests, ARUP helps its hospital and health system clients identify how their providers may be able to better use these tests to help improve patient care. Nelson and other members of ARUP's Consultative Services team also help clients with workflow, test ordering, and other operational considerations.
In addition, Consultative Services team members continue to work with clients and their providers to identify other ways ARUP can support them in the effective use of pharmacogenomic testing. Visit https://www.aruplab.com/consulting/stewardship for more information.