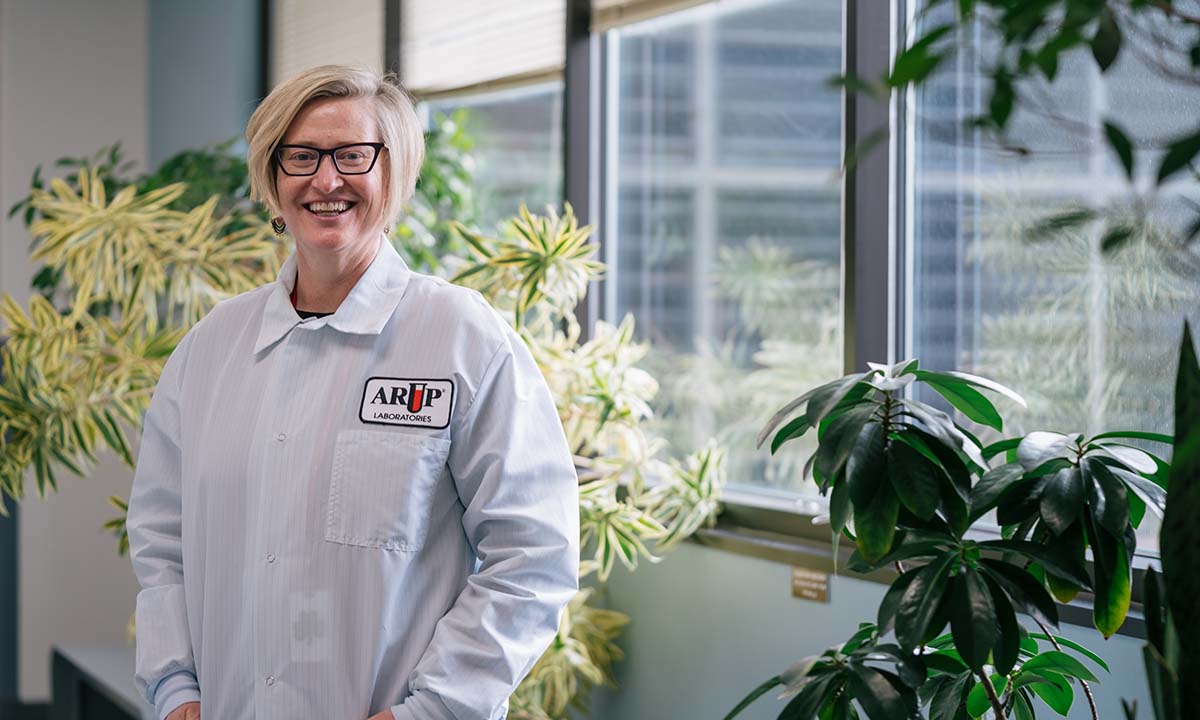 Detection of Candida auris by polymerase chain reaction (PCR) will provide faster results to aid healthcare providers in their efforts to combat spread of the infectious fungus.
May 1, 2023
In response to recent outbreaks of Candida auris that have occurred in clinical care settings throughout the United States, ARUP Laboratories is offering a new polymerase chain reaction (PCR) test for C. auris detection.
"Our PCR assay will provide a more rapid turnaround time than traditional fungal cultures and can distinguish Candida auris from other Candida species," said Kimberly E. Hanson, MD, MHS, section chief of Clinical Microbiology and medical director of Mycology at ARUP. "Quicker results will help providers implement strategies needed to prevent transmission of the organism in healthcare settings."
C. auris is an emerging fungus that was first identified in Japan in 2009. In 2022, the presence of C. auris was detected in 5,754 screening cases and 2,377 clinical cases or invasive infections were confirmed in the United States. Those numbers have continued to increase in 2023.
Although individuals with C. auris colonization do not have active, invasive infections, it's important to identify the presence of the fungus to prevent its spread to others through direct contact, Hanson said. Also, knowing whether a patient is colonized can help clinicians evaluate individuals with signs or symptoms of an invasive infection and decide on appropriate next steps.
"Candida auris is not necessarily more virulent than other Candida species, but it's more easily transmitted in healthcare settings and also tends to be more drug resistant, which can make treating invasive infections difficult," Hanson said.
According to Hanson, most strains of C. auris will be resistant to first-line antifungal drugs such as fluconazole, and some strains may be resistant to all three available classes of antifungals, including amphotericin and echinocandins.
"It's not possible to predict the exact drug-resistance profile," she said. "Drug susceptibility testing can help providers determine the most effective drug to use in treatment if an invasive infection is suspected or confirmed. Colonization does not require treatment."
Adding to the challenges that C. auris presents, the fungus is also resistant to typical disinfectants used in clinical care settings.
Due to the difficulty of eliminating the fungus and treating infections, it's essential for healthcare facilities to implement appropriate screening and prevention measures, which include isolating patients who are colonized with the fungus and using environmental disinfectants known to be effective against C. auris for cleaning the patient care environment, Hanson said.
"ARUP continually monitors emerging infectious diseases to ensure we develop and offer the necessary testing," she said. "We are pleased to offer this new assay to help healthcare facilities and infection control programs combat the spread of Candida auris."
Visit Candida auris Testing for more detailed information about testing available at ARUP and for answers to frequently asked questions.
Kellie Carrigan, kellie.carrigan@aruplab.com