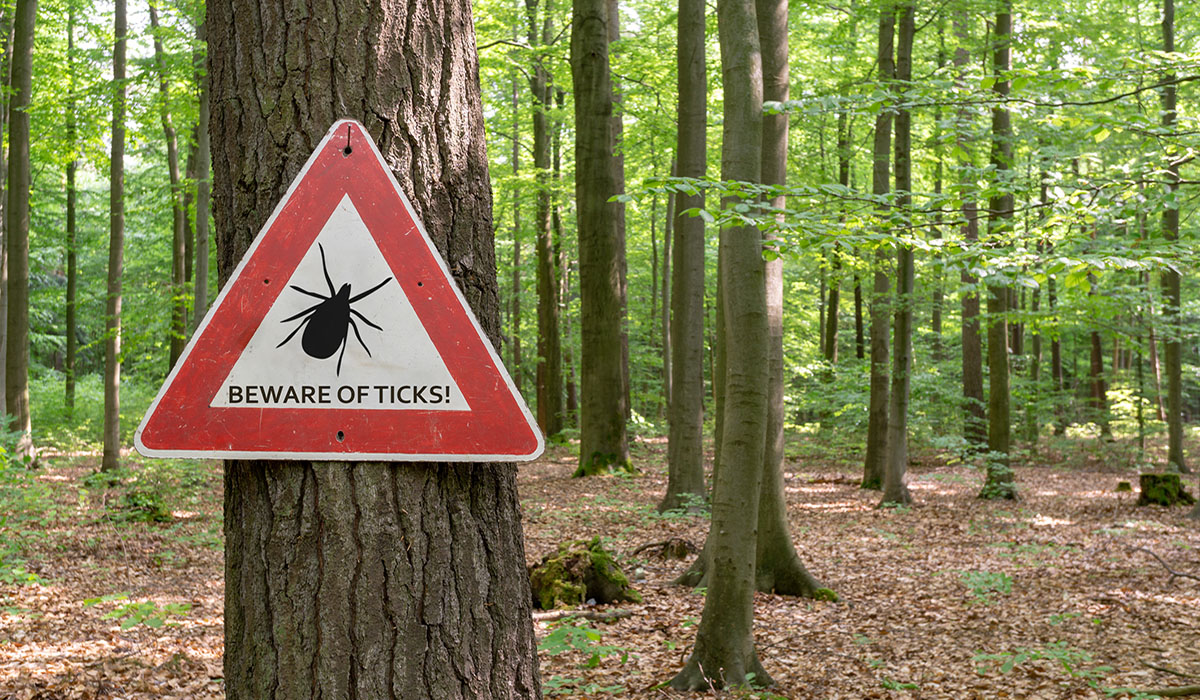 Experts predict that the northeastern United States will have a more active tick season this year due to prolonged wet weather.
April 30, 2021
Tick season is upon us, and accurate diagnosis of tickborne diseases such as Lyme disease is important due to the potential severity of these diseases.
To assist clinicians in diagnosing tickborne disease, ARUP Laboratories has released a comprehensive tickborne diseases testing resource on ARUP Consult. This resource is a compilation of laboratory testing recommendations for a variety of tickborne diseases, including Lyme disease, Rocky Mountain spotted fever, anaplasmosis, and ehrlichiosis. It also includes an updated testing algorithm for suspected Lyme disease.
The release of this resource coincides with what experts predict will be a worse-than-average tick season this year, particularly in the northeastern United States.
The new ARUP Consult Tickborne Diseases topic discusses situations in which tickborne diseases may be diagnosed clinically (e.g., with the presence of the characteristic bull's eye rash associated with Lyme disease), when laboratory tests should be performed, and the nuances of testing that may be affected by factors such as time since symptom onset or disease history.
The ARUP Consult Lyme Disease Testing Algorithm discusses the specific testing strategy for Lyme disease in multiple scenarios.
Diseases such as Lyme disease and Rocky Mountain spotted fever are extremely serious, and presumptive treatment is recommended right away. Because of this, laboratory testing is often performed to determine a diagnosis retroactively when Lyme disease or Rocky Mountain spotted fever is suspected.
ARUP Consult is a web-based laboratory test selection tool that provides point-of-care diagnostic and interpretive information to clinicians. A free educational resource, it is funded entirely by ARUP Laboratories, a national clinical and anatomic pathology reference laboratory and nonprofit enterprise of the University of Utah Department of Pathology.
Users may subscribe to receive either monthly or quarterly emails about updates and additions to ARUP Consult. The Consult team also welcomes feedback and suggestions at arupconsult@aruplab.com, or suggestions can be submitted via the Feedback button that appears on any arupconsult.com page.
Kirsten Meek, PhD, Medical Writer and Editor