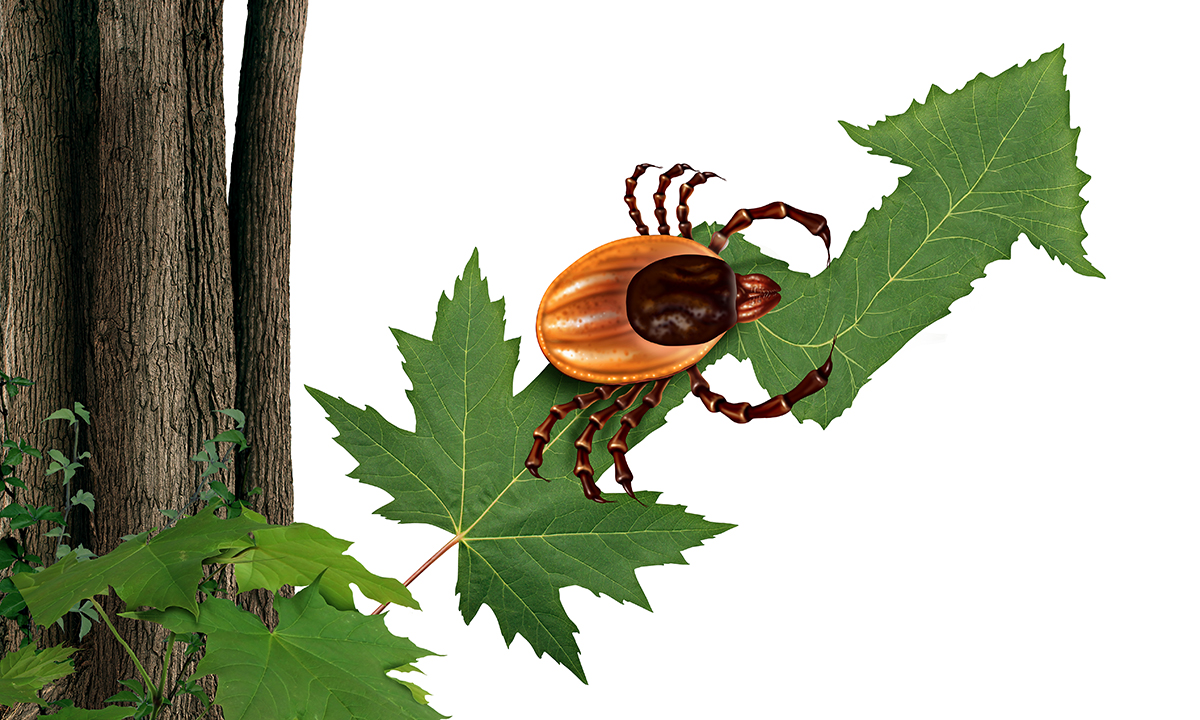 April 19, 2023
Already considered endemic in seven states, babesiosis has increased significantly in terms of number of cases in the Northeast region of the United States, according to a recent surveillance report from the CDC.
Vermont, Maine, and New Hampshire saw incidence of the infection rise more than 300% from 2011­ to 2019. This uptrend led the CDC to state that babesiosis should now be considered endemic in these three states. The infection also is endemic in Connecticut, Massachusetts, Minnesota, New Jersey, New York, Rhode Island, and Wisconsin.
Laboratory testing is required for a definitive diagnosis of babesiosis, which is most often caused by the bite of a tick infected with Babesia microti. In the United States, the blacklegged tick, commonly known as the deer tick (Ixodes scapularis), is responsible for transmitting B. microti. Most cases of babesiosis in humans occur in the summer and in areas where ticks are in close proximity to people.
According to the ARUP Consult Tickborne Diseases resource and Patricia R. Slev, PhD, D(ABCC), section chief of Immunology and medical director of the Immunology Core Laboratory at ARUP Laboratories, testing for babesiosis includes Giemsa-stained blood films, serology, and nucleic acid amplification testing (NAAT), for example, polymerase chain reaction (PCR) assays. The CDC's case definition for babesiosis requires confirmation of infection by blood smear or NAAT. NAAT is the preferred first-line approach for babesiosis because several blood smears may be required for diagnosis. Additionally, blood smears may not differentiate between Babesia and Plasmodium species.
Because the number of babesiosis cases is on the rise, and given that other tickborne infections can have similar clinical manifestations, it is important for clinicians to be aware of the symptoms of babesiosis, which include fever, chills, sweats, headache, body aches, loss of appetite, nausea, and fatigue. Clinicians should also be aware of babesiosis risk factors and geographic distribution in their own practice areas and cognizant that advanced age, asplenia, and impaired immune function increase risk.
Laboratory testing can quickly differentiate between infections from ticks of different species and other parasites. ARUP Laboratories has a comprehensive offering of tests and testing resources for babesiosis and other tickborne diseases such as Lyme disease, Rocky Mountain spotted fever, anaplasmosis, and ehrlichiosis to aid clinicians in patient care decisions.
With peak tick season approaching, ARUP offers multiple resources to keep you informed. The Tickborne Infections web page has information on tick species by geographic area, answers to frequently asked questions (FAQs), and relevant symptoms. Detailed testing recommendations can be found in the ARUP Consult Tickborne Diseases topic.
Alice To, alice.to@aruplab.com