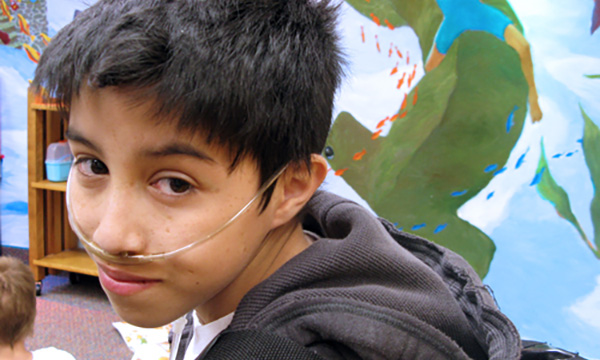 April 18, 2018
Justin's mother drank while pregnant with him and his twin brother. As a result, Justin was born with fetal alcohol syndrome and a host of related complications. He got half a heart—a single atrium and ventricle. His twin brother got a whole heart, but a host of other behavioral complications.
---
When a pregnant woman drinks alcohol, her developing baby does too.
Too much alcohol can cause the unborn child to go without the vital oxygen and nutrients needed for healthy development. This can result in lifelong struggles for the child, involving physical, mental, behavioral, and learning disabilities.
It's like starting off a race wearing shackles—life is going to be harder and tougher and not necessarily longer.
Sasha Polak knows this all too well. When she adopted Justin and Austin, twin five-year-old boys, she did not know they had fetal alcohol syndrome—one of the most severe disorders within the fetal alcohol spectrum disorder (FASD).
She did not know that Justin had half a heart and that Austin would struggle with learning and behavioral issues for many years to come. "We found out five months into the adoption that their mother was an alcoholic," recalls Polak. She was told that they could "give them back." "No, this is their home now," Polak recalls saying. The exposure impacted every aspect of the boys' lives; especially in school, where they had behaviors they could not control.
Drinking between weeks six and nine can lead to facial abnormalities, and drinking during the first trimester can cause the heart and other organs, including the bones and central nervous system, to develop incorrectly.
According to the Centers for Disease Control and Prevention, 49 percent of pregnancies in 2006 were unplanned (most recent data) and many women do not know they are pregnant for weeks or even months. In addition, many women do not fully understand the risks associated with drinking while pregnant and/or need help with alcohol addiction.
Detecting Alcohol in the Baby
At ARUP Laboratories, scientist Simuli Wabuyele, PhD, has developed a test that can detect in-utero alcohol exposure by analyzing a snippet of the baby's umbilical cord. The test is one of a number of cord tests that ARUP provides, detecting more than 40 drugs and drug metabolites.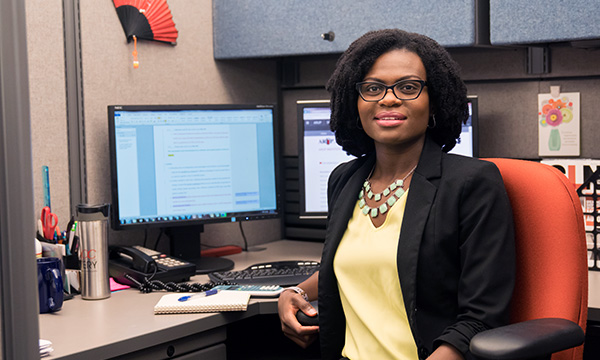 "Typically, physicians must rely on self-reporting to know if a mother is or has been using alcohol during pregnancy; this test allows for a more objective approach," says Wabuyele. She adds that this type of screening is not as dependent on the person doing the material screening or the honesty of the mother. Under reporting alcohol use is not uncommon.
If there is concern of FASD, once a newborn arrives, six inches of the umbilical cord can be snipped off and sent to ARUP. In the Clinical Toxicology 3 Laboratory, it will be analyzed for the presence of ethyl glucuronide (EtG), a metabolite of alcohol.
"While blood and urine will only show the most recent exposure to alcohol, the cord can reveal exposure in the last trimester," says Wabuyele. It does not show levels of consumption (i.e., a heavy drinker versus a moderate drinker) but confirms use.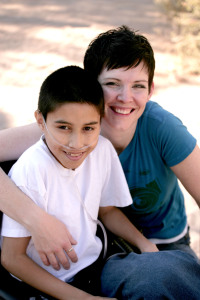 The EtG biomarker is also present in meconium (an infant's first stool). However, using this as the specimen is not as reliable as using the cord. Meconium may pass during a difficult delivery, as happens in 10 percent of cases, or the mother may try to dispose of it secretly, but every baby arrives with an umbilical cord.
While it is too late to protect the recently born baby from exposure, a test result showing alcohol use provides an opportunity for clinicians to educate the mother for future pregnancies and to support the mother if she is suffering from alcoholism. It can also alert pediatric care providers and parents to look for signs indicating FASD in order to provide early intervention.
According to the National Organization on Fetal Alcohol Syndrome, one in five women continue to drink alcohol while pregnant, and annually there are about 125,000 women that carry their pregnancies to term while drinking heavily or binge drinking. The findings of a 2017 study point to an increase in drinking among adults in the U.S., especially women.
In an interview, as a teenager, Justin said: "If my [birth] mom didn't drink and smoke, I'd probably be different … But maybe me being here, the way I am, will remind others to take care of themselves when they're pregnant." He added that if one less child is born with fetal alcohol syndrome, then he will feel good about all of his own struggles. Justin passed away in 2016 from heart failure.
Peta Owens-Liston, ARUP Science Communications Writer