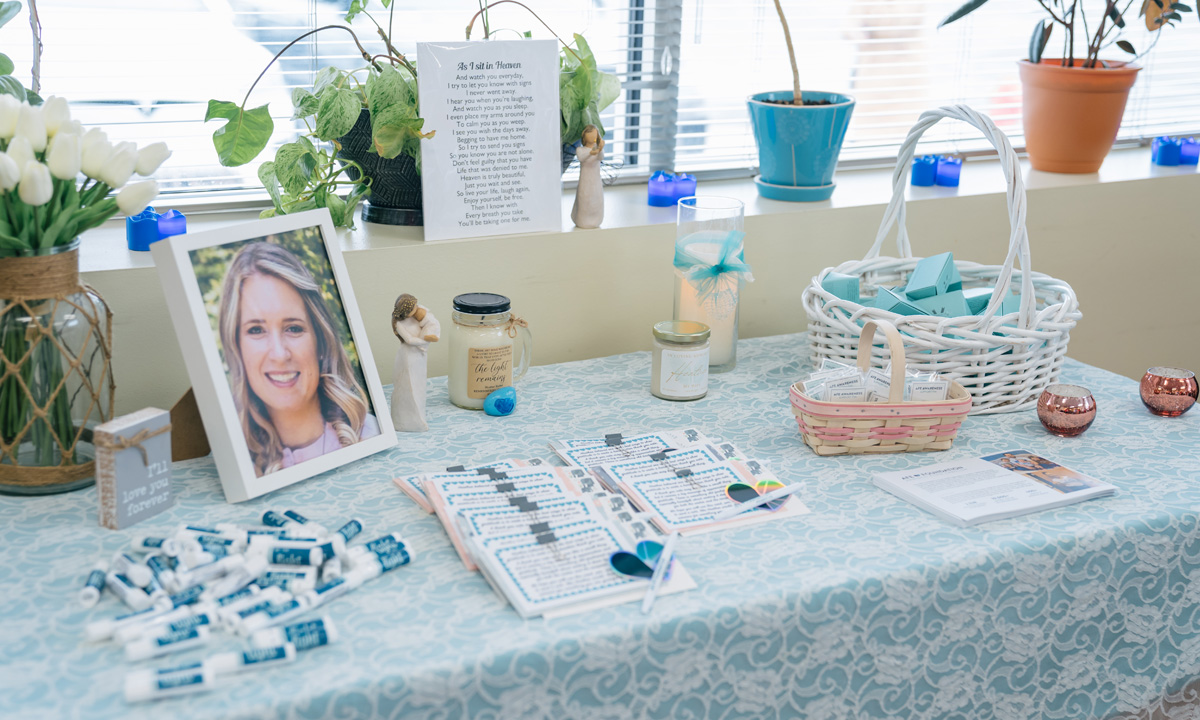 A memorial was created by Heather Shober's family to honor her life and raise awareness of amniotic fluid embolism (AFE).
April 10, 2023
ARUP Blood Services' Sandy Donor Center had an especially busy day on Friday, March 24, 2023. From 1 to 7 p.m., over 80 of Heather Shober's friends and family members gathered to celebrate her life, cherish time together, and donate blood. Every March, this close-knit community honors Shober, who died from an unexpected amniotic fluid embolism (AFE) in 2019. This tragedy occurred during the birth of her third child and left her family in shock.
As Shober's family members grieved, they sought answers and support. The AFE Foundation, an organization dedicated to supporting families affected by AFE, offered guidance in their time of need. Through the AFE Foundation, they found resources on hosting blood drives and decided to take action.
Now, Shober's family members organize an annual blood drive to honor her life with service, promote awareness of AFE, and collect blood for patients in need. They host each drive within days of March 27, AFE Awareness Day, and provide an opportunity for family, friends, and community members to connect.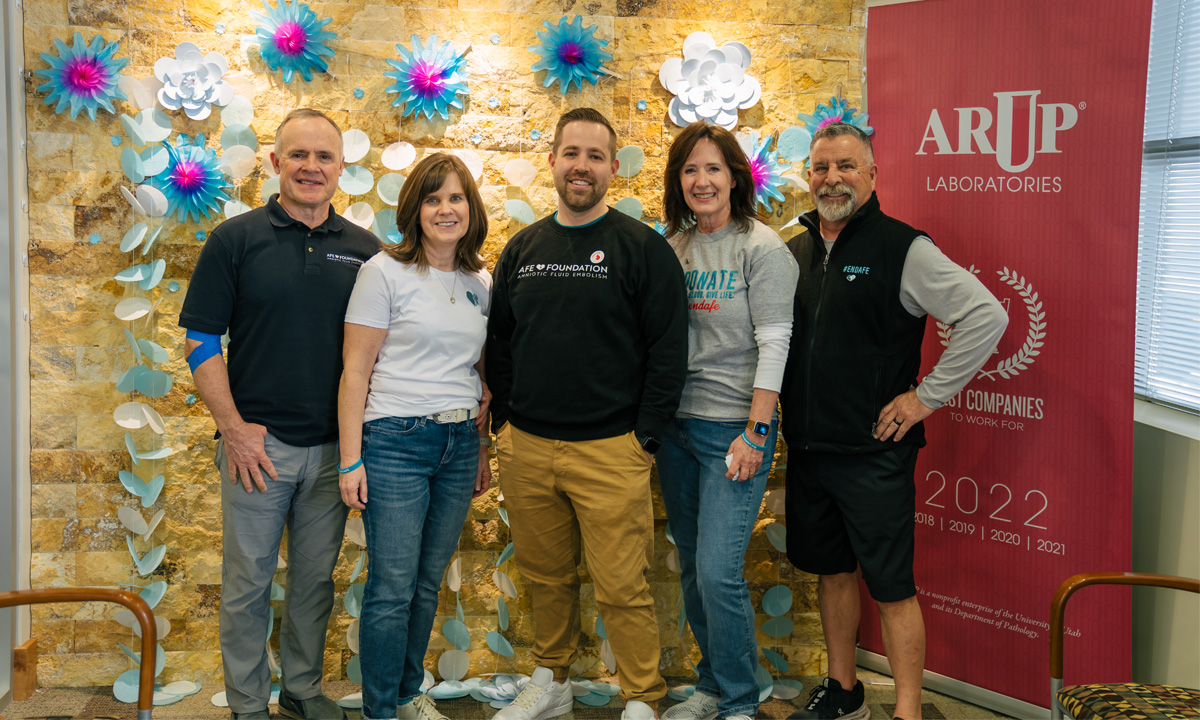 Heather Shober's husband, Nick Shober, said this year's large turnout was typical but that the number of donors continues to grow with each drive. He, his parents (Linda and Bob Shober), and Heather Shober's parents (Nancy and Ray Hussey) have worked together to organize and promote the annual drive since the first event in 2020. They've successfully had nearly a hundred donors each year.
Hosting the drives was an easy decision for the Shobers and Husseys. "Heather needed quite a bit of blood when she was in the ICU," Nick Shober said. "One of the AFE Foundation's ideas of giving back is to host a blood drive. They actually have a blood drive toolkit on their website." After reaching out to a few donation centers, the family decided to proceed and partner with ARUP Blood Services.
Nancy Hussey, Heather Shober's mother, knows that her daughter would have loved to see her family honoring her with a form of community service. "Heather was really service oriented, so that's part of our inspiration," she said. "If there was a blood drive for somebody she knew, she would absolutely be there."
Blood drives are critical to keeping hospitals stocked and, thus, saving patients. Deborah Jordan, the community relations supervisor at ARUP Blood Services, said approximately 60% of the blood that ARUP Blood Services supplies to University of Utah Health hospitals and clinics is collected at local blood drives.
"Our motto, 'Give Local. Save Local,' is not without merit," Jordan said. "The citizens of Utah are the only ones who can help us." Needless to say, ARUP deeply appreciates the Husseys' and Shobers' contributions.
Heather Shober's family members have first-hand knowledge of the importance of giving blood, and they hope that their message resonates with the community. "Nobody knows the importance of blood donation until somebody they love needs it," Nancy Hussey said. "You just don't ever think that you're going to need it."
Learn how you can start donating or organizing drives on the ARUP Blood Services website, utahblood.org.