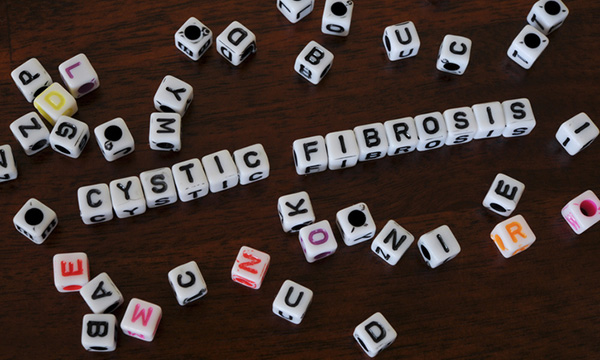 March 28, 2017
Even when there is no family history of CF, a person can be a carrier without knowing it. Having an affected child, or identifying disease-causing mutations by carrier testing, are two ways people may find out they are a carrier of CF.
---
Bill Elder Jr. spent some of his first 25 years not breathing well through his nose or sleeping through the night.
At age 8, he was diagnosed with cystic fibrosis (CF). Like others who have CF, this meant Elder has a defective gene that causes thick mucus to build up in the lungs, pancreas, and other organs.
This life-threatening condition is caused by many different genetic variants, as Elaine Lyon, PhD, ARUP Laboratories, observes. "CFTR, the gene responsible for CF, is still one of the most complex genes that we test for—it is complicated to interpret, because of the many variants with different effects." As a medical director, Lyon helps oversee the Molecular Genetics and Genomics, as well as the Pharmacogenomics, laboratories.
Helpful Medication
As scientists learn more about CF's most common mutations, they are able to help certain patients live longer. Elder is one of these patients.
A drug was developed for the DNA mutation he has—a folded, abnormal protein—and he functions better with the medication. After taking the drug in clinical trials prior to its 2012 release, Elder slept through the night for the first time and stopped having "flare-ups" of the chronic lung infection that he'd had since he was young, he said. The medication helps about 4 percent of CF patients by targeting that particular genetic mutation and increasing lung function, according to its clinical trials.
At a 2015 presentation in the White House's East Wing, President Obama invited Lyon as a guest when he spoke about Elder's case and the future of precision medicine, which aims to treat people based on their genetic makeup—such as targeting that 4 percent and learning who else can be reached with targeted treatment.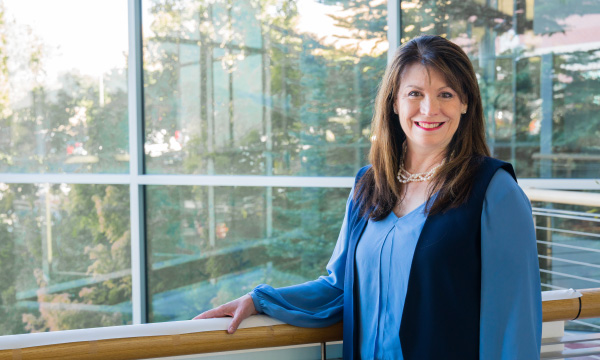 How CF Is Diagnosed
Cystic fibrosis is a recessive disorder inherited from both parents affecting males and females from all racial and ethnic groups. It is most common in Caucasians and those of Ashkenazi Jewish backgrounds, then Latinos and Native Americans, especially the Pueblo and Zuni. Cases are less common among African Americans and Asian Americans.
For a person to have CF there must be two mutations in a particular gene, called the cystic fibrosis transmembrane conductance regulator (CFTR), one from each parent. The gene allows for proper chloride and water movement in and out of cells affecting mucus, sweat, and digestive enzyme secretion. The CFTR gene was discovered in 1989 by a team of scientists at The Hospital for Sick Children, affiliated with the University of Toronto.
Even when there is no family history of CF, a person can be a carrier without knowing it. Having an affected child, or identifying disease-causing mutations by carrier testing, are two ways people may find out they are a carrier of CF. "If a baby has a positive newborn screen indicating an increased risk for CF, performing a CF test that screens for common CFTR gene mutations is a good way to start. Depending on the infant's ethnicity, there's a reasonable chance that we'd find the causative mutations by running a basic CF panel test. If you're Caucasian, there's about an 85 percent chance of finding both causative mutations with the test," says Christine Miller, a genetic counselor at ARUP.
"We've gained a good amount of knowledge of which genetic variants have which effects. The range of CF-related conditions is complex, but it is encouraging that some cases have an effective therapy."
Elaine Lyon, PhD
Medical Director
One other method of diagnosing CF is the "sweat test," which measures the concentration of salt in a person's sweat. In some cases, infants do not produce enough perspiration to run this test. If a person has symptoms of CF but if neither sweat chloride testing nor the CF panel is able to provide or exclude a definitive diagnosis, CFTR gene sequencing may help provide an answer.
However, the CFTR gene is very complex and contains many mild mutations. If changes are small, a person could have symptoms other than CF, such as pancreatitis or male infertility. In pancreatitis, the pancreas, which produces enzymes that aid in food digestion and insulin for controlling blood sugar levels, has recurrent inflammation. This may result in permanent tissue damage and loss of pancreatic function.
Hope and Change
Things have gone well for Elder. After starting on the medication targeted to his genetic mutation, he coughed less and his lung function rose to 100 percent. Already a runner, he was able to cover greater distances than ever before.
In 2016, Elder graduated from Wright State University Boonshoft School of Medicine in Dayton, Ohio, and started a family medicine internship in California.
In Elder's case, targeted drug therapy (one form of which is called precision medicine) was effective for his mutations. "Put simply, precision medicine has enabled me to attain my dream of becoming a doctor," says Elder.
ARUP has a test panel that examines 165 known pathogenic (disease-causing) variants in the CFTR gene to help determine whether a CF patient has mutations that are better known and, in some cases, treatable.
"We've gained a good amount of knowledge of which variants have what effects," said Lyon. "The range of CF-related conditions is complex, but it is encouraging that some cases have an effective therapy."
Catherine Arnold, Science Communications Writer