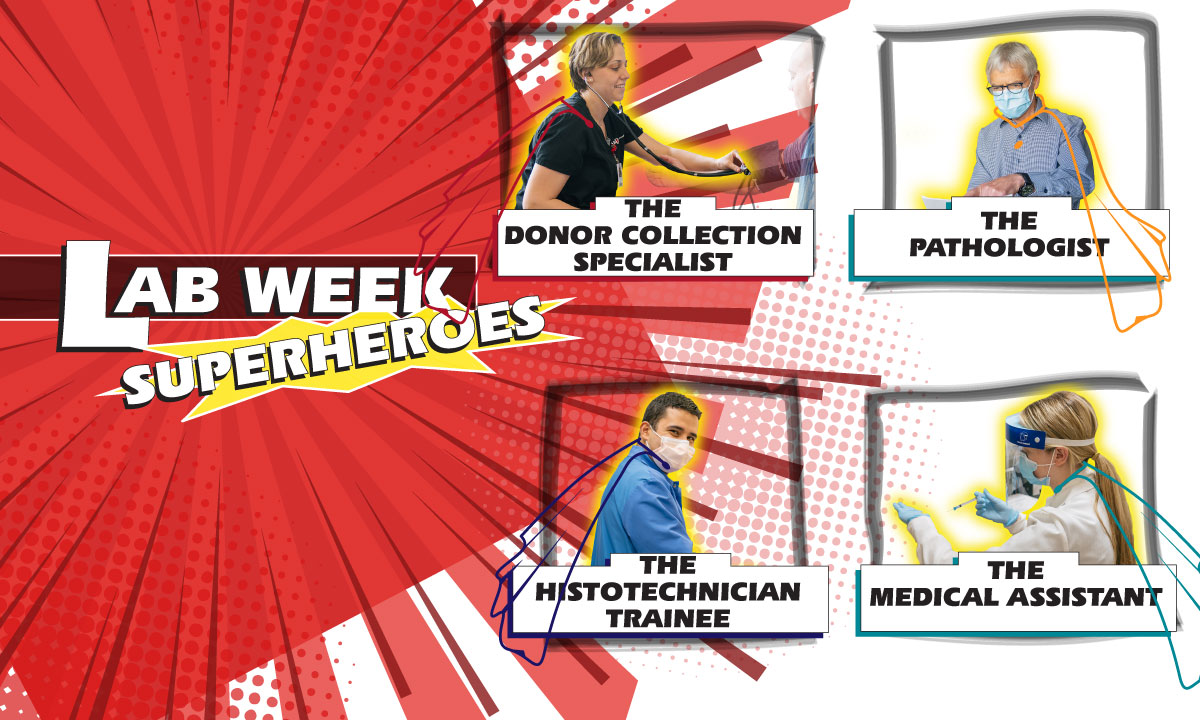 March 15, 2021
Throughout the COVID-19 pandemic, laboratory professionals have undertaken a heroic effort, leaving the safety of their homes daily to wield pipettes in defense of our communities. They have worked night and day, navigated unprecedented challenges, searched out the virus in every specimen, found answers, and developed solutions.
They have become superheroes in the fight against COVID-19.
In honor of the upcoming American Society for Clinical Pathology (ASCP) Laboratory Professionals Week theme, "Avengers of the Laboratory," and in recognition of the contributions all laboratory professionals have made over the past year, ARUP is hosting a Lab Week Superhero Stories Contest.
Winners of the contest will be featured guests on our LabMind podcast with Brian Jackson, MD, medical director of Business Development, IT, and Support Services.
How to Enter
In 750 words or less, tell us how you or your team have demonstrated any of the following:
Improved lab operations or efficiencies
Improved lab safety
Enhanced collaboration between your lab and other labs/departments
Positively impacted patient care
Improved patient care
The value of the lab being demonstrated to the broader community
Deadline: April 16
Shake out your capes, polish your badges, and don your masks and your PPE. It's time to reveal your alter ego and receive recognition for your remarkable contributions. Enter our Lab Week Superhero Stories Contest by April 16.