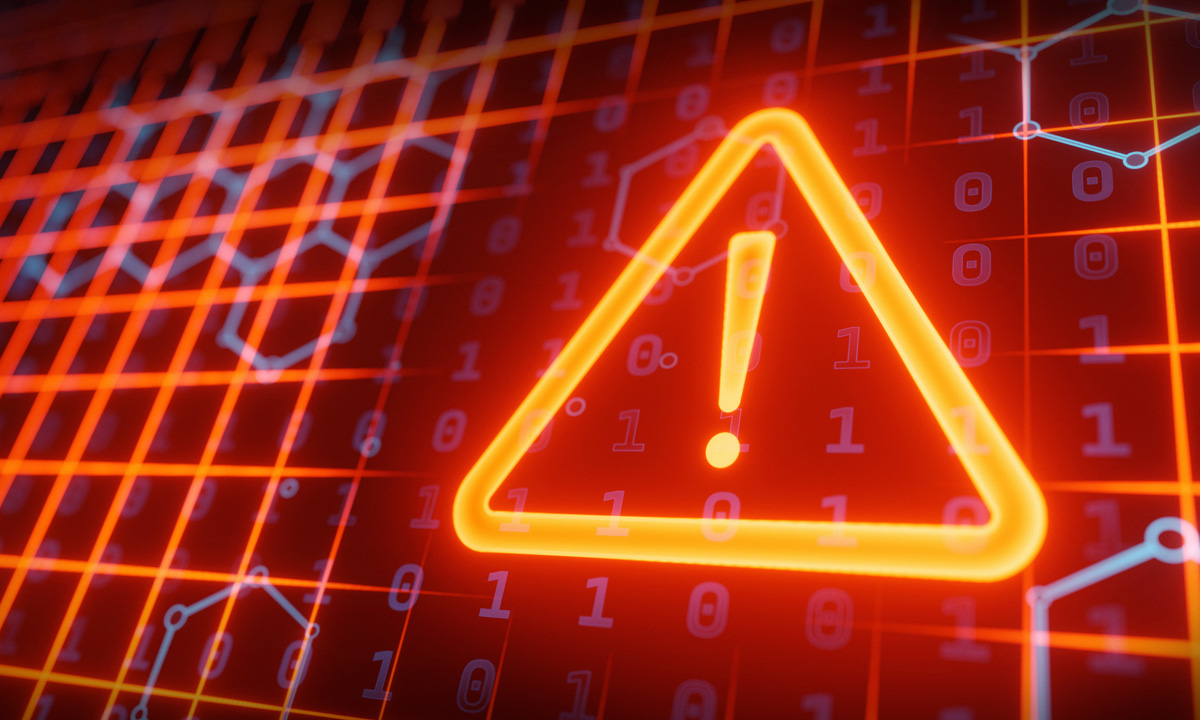 Recent recruitment fraud attacks have hit those seeking jobs at ARUP Laboratories and other local companies. Jobseekers should be vigilant in spotting phishing and recruitment scams.
February 23, 2023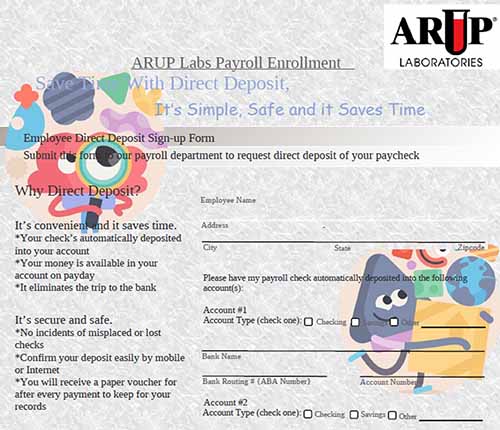 A current fraud scheme involves tricking jobseekers into applying through spoofed websites, clicking fake links on social media, or filling out fake forms. ARUP Laboratories has discovered that scammers are posing as ARUP recruiters to target job applicants.
In this ongoing recruitment scam, the bad actors attempt to collect sensitive personal and financial information using phishing emails, conducting fake interviews, and sending fraudulent preemployment documents. The fraudulent paperwork includes W-4s, direct deposit forms, and offer letters.
ARUP strongly advises applicants to be aware and review email addresses, website URLs, and forms before taking any action. Some of the fraudulent messages are being sent from jobs@aruplabs.works, but similar fraudulent messaging could come from other sources. If you receive an email from jobs@aruplabs.works, or any other suspicious email address, do not click on any links, download any attachments, or respond to the false recruiter.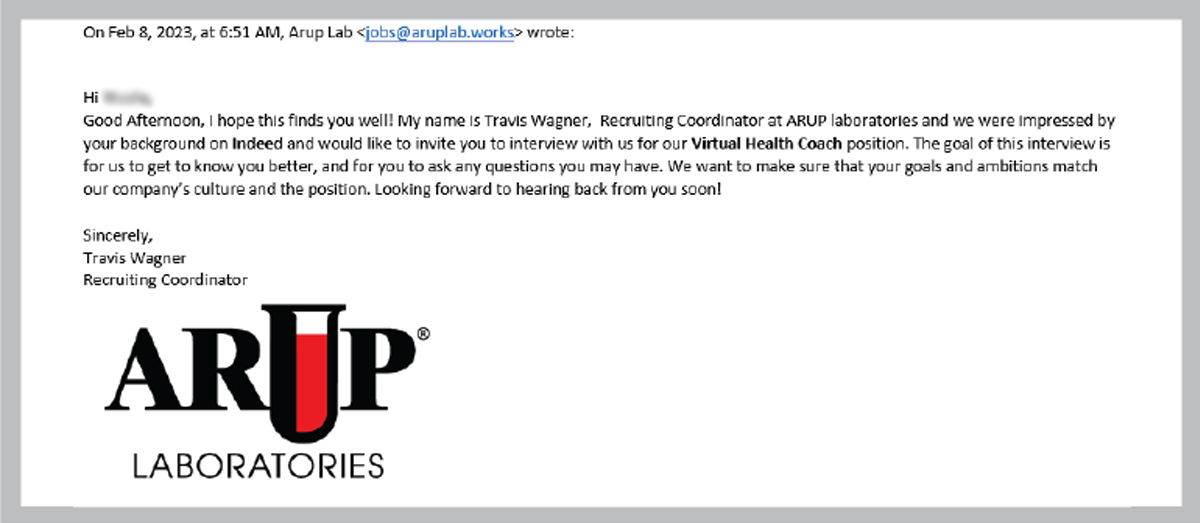 ARUP recruiters will only contact you with legitimate inquiries and offers by calling from 800-522-2787 or 801-583-2787, or emailing from an address ending in @aruplab.com. If you are skeptical of an offer, call us to verify its source at 801-583-2787 ext. 2182.
media@aruplab.com