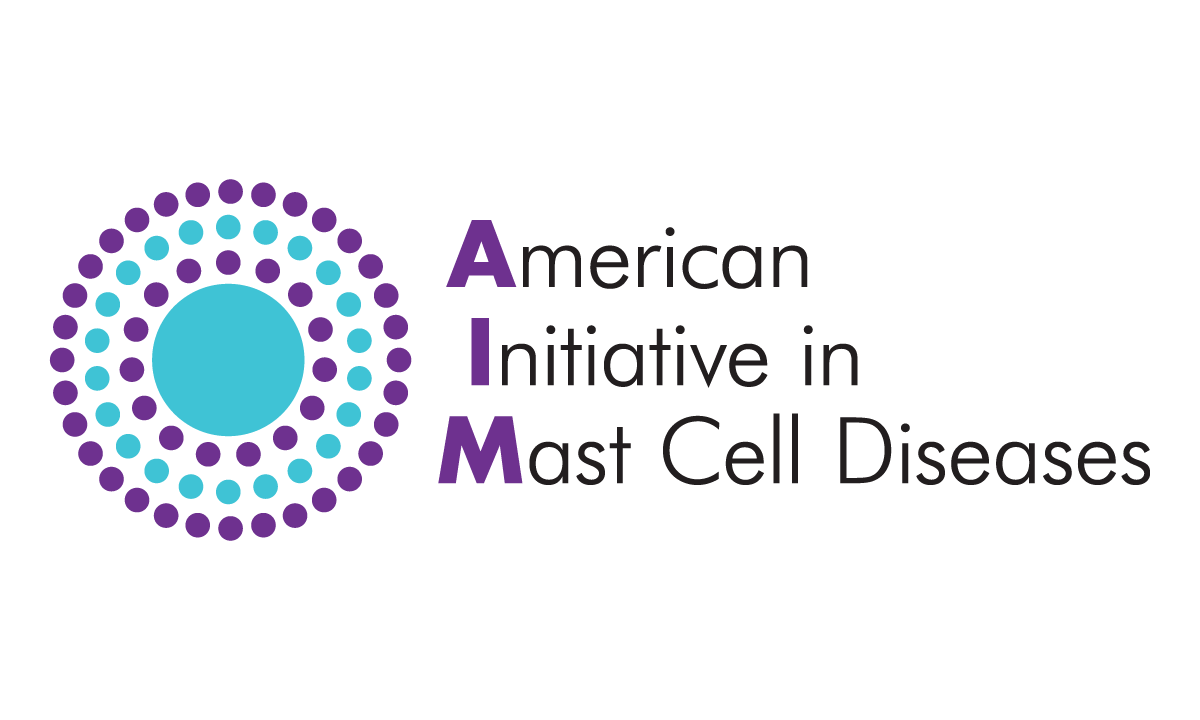 The American Initiative in Mast Cell Diseases (AIM) will hold its Physician and Investigator Conference in a hybrid format with in-person and virtual participation options at ARUP Laboratories in May 2022.
February 16, 2022
ARUP President and Chief Scientific Officer Tracy George, MD, cofounder of the recently assembled nonprofit organization American Initiative in Mast Cell Diseases (AIM), has an ambitious goal: to cultivate and establish a multidisciplinary, multinational network of mast cell centers with physicians and scientists focused on mast cell diagnosis, therapy, and education in the Americas. This network would be modeled after the established European Competence Network on Mastocytosis (ECNM).
AIM President Jason Gotlib, MD, professor of hematology at Stanford University, founded AIM with George after recognizing the need for an American counterpart to ECNM years ago. While at Stanford, George and Gotlib collaborated on a clinical trial for midostaurin, the first major drug to receive U.S. Food and Drug Administration (FDA) and European Medicines Agency (EMA) approval for use in the treatment of advanced systemic mastocytosis.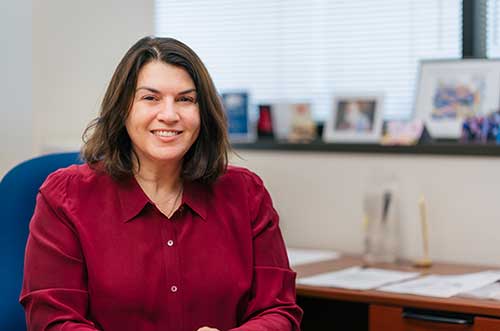 Because the U.S. didn't have a central organization dedicated to mastocytosis, George and Gotlib regularly attended the annual ECNM meeting to present their findings and discuss the latest scientific news and advances in the diagnosis and treatment of mast cell disorders with colleagues from around the world.
Mast cell disorders are relatively rare and require a multidisciplinary approach to diagnosis and management, said Gotlib, and ECNM's network provided a rich forum for physicians and scientific investigators to share their experience and knowledge.
George and Gotlib worked closely as medical advisors with another nonprofit organization, The Mast Cell Disease Society, which is mainly focused on patients, but they recognized the opportunity to bring together physicians, investigators, and centers in an organization similar to ECNM. "We clearly appreciated the fact that there was no organization in the Americas to address mastocytosis at this level," George said.
In 2019, George and Gotlib established the American Initiative in Mast Cell Diseases (AIM) together with colleagues Marianna Castells, MD, PhD (Harvard); Cem Akin, MD (University of Michigan); and Melody Carter, MD (National Institutes of Health). In the same year, the inaugural AIM Investigator Conference was held at Stanford University. That first meeting was well received and resulted in a publication in the Journal of Allergy and Clinical Immunology.
In 2021, the AIM committee sought to adopt a system similar to ECNM's and recognize centers that provide exceptional care for patients with mast cell disease. Centers across the Americas submitted applications for designation as a Center of Excellence or Reference Center. Reference Centers typically have a specific focus on mast cell disorders (e.g., hematopathology or allergy/immunology), whereas Centers of Excellence provide multidisciplinary expertise.
To date, 22 facilities have earned one of these designations, including Utah's own Huntsman Cancer Institute. Huntsman's mastocytosis team, led by Tsewang Tashi, MD, consists of a multidisciplinary team that includes allergist Mili Shum, MD; dermatologist Lauren Madigan, MD; and George, a hematopathologist. "The exciting thing about this is that patients in the Mountain West can access high-quality care at Huntsman and have someplace to go if they have difficulty obtaining a diagnosis or treatment or are interested in clinical trials," George said.
George and Gotlib have high hopes for AIM's future. Specifically, George believes AIM is well positioned to develop relationships with researchers in the pharmaceutical industry, which will potentially lead to more opportunities for international clinical trials work.
Gotlib hopes to see the newly designated centers initiate collaborations in clinical projects aimed at improving patient care. There are also plans to establish a registry for patients with mast cell disorders that scientists can use to answer research questions. ECNM has a robust patient registry that has helped generate research over the past 10 years, and Gotlib imagines there's an opportunity to combine efforts.
AIM's upcoming May 2022 conference is sponsored by ARUP Laboratories and will be a hybrid meeting held in person in Salt Lake City with virtual participation options. George and her colleagues will offer a premeeting lab workshop in which participants can learn more about the testing involved in mast cell disorders.
"Not every center has a lab structure in place like ARUP does," George said. "We hope that by holding lab workshops, we can share what we've learned. How do you offer serum tryptase tests? What do you need to perform a digital droplet PCR [polymerase chain reaction]? Sharing knowledge in this way is an important means toward improving patient care."
Kelly A. Killian, kelly.a.killian@aruplab.com
Visit American Initiative in Mast Cell Diseases for more information on the upcoming May 2022 in-person/virtual conference. Registration is limited to physicians and researchers and there is no registration fee to attend.