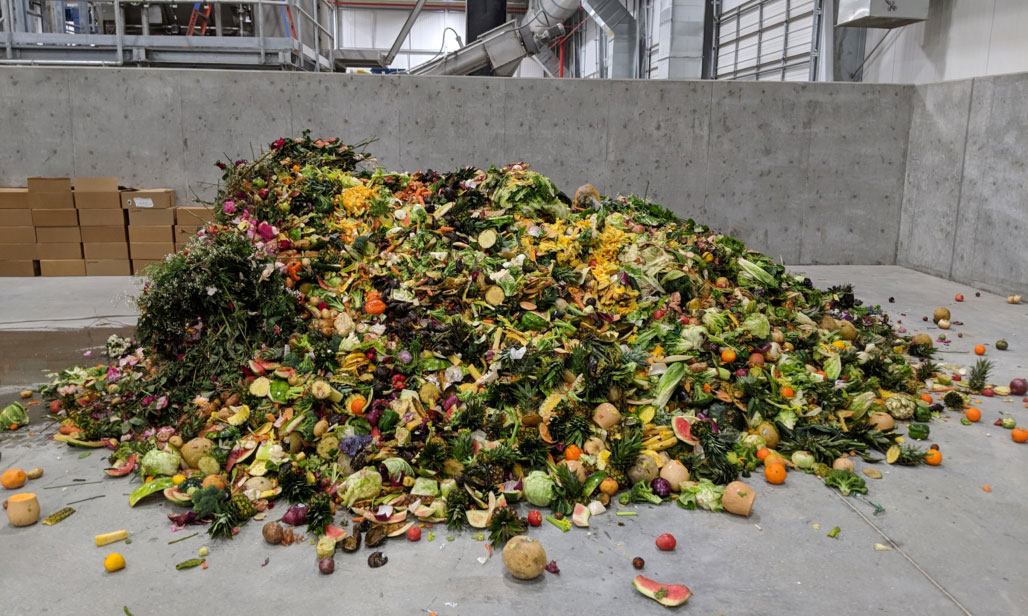 At Wasatch Resource Recovery (WRR), a load of scrap produce is tipped onto the floor and will soon be fed into the depackaging machine and liquefied. ARUP has joined in WRR's efforts to divert 400 tons of food waste a day from the landfill.
February 8, 2021
In keeping with its commitment to environmental stewardship, ARUP Laboratories is working with Wasatch Resource Recovery (WRR) to divert all the organic waste produced by its new Mountainside Café to WRR, which will turn the waste material into natural gas and nutrient-rich fertilizer.
"This is something we have been thinking about for more than seven years now, and when we were designing the new building, we saw an opportunity to include food waste in our recycling program here," said Jeff Harris, who helps oversee ARUP's recycling efforts. "Food waste adds up quickly and is quite heavy, so we needed the right equipment."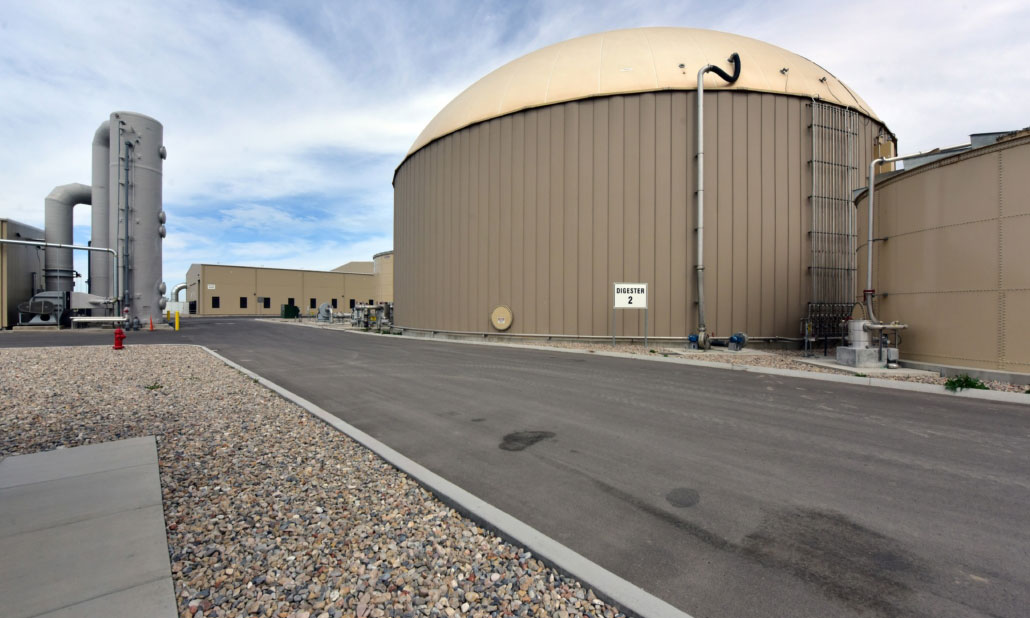 Behind the café, a recycling dock will house a compactor, along with a lift that will be used to dump food waste into the compactor. The kitchen is designed so that staff can scrape dirty dishes clean, putting food waste into a designated receptacle, before placing the dishes into the industrial dishwasher. In the dining area, those finishing their meals can choose to dispose of any food or liquids in designated containers.
Organic waste can include fruit, vegetables, meat, bones, fats, dairy, liquids such as coffee or soda (but no containers), and canned and bottled waste. "We don't want yogurt containers or cardboard or sandwich baggies. We can handle up to 7% contamination, but we are trying to avoid having any," said Elizabeth Barrett, a resource recovery procurement manager at WRR.
Once the mountain of food waste arrives at WRR, it is processed by a series of machines that grind and liquify the matter into a smooth substance, then screen it to remove additional contaminants. Finally, the matter is poured into a giant digester tank. In these tanks, which hold 2.5 million gallons, microbes go to work breaking down the waste, ultimately converting it to biomethane to be sold as "green" power.
What remains after the gas has been siphoned off is nutrient-rich carbon-based fertilizer that can be used on crops or in gardens.
"Anytime we get another community partner, we are thrilled because it is another step in helping us as a community divert waste from the landfill and avoid generating more methane gas into our air," Barrett said. "Along the Wasatch Front, we especially need to be aware of how we can improve our air quality."
WRR currently supplies enough natural gas for approximately 15,000 homes, the number in a community the size of Bountiful, Utah. ARUP is now a part of the effort to create more green energy.