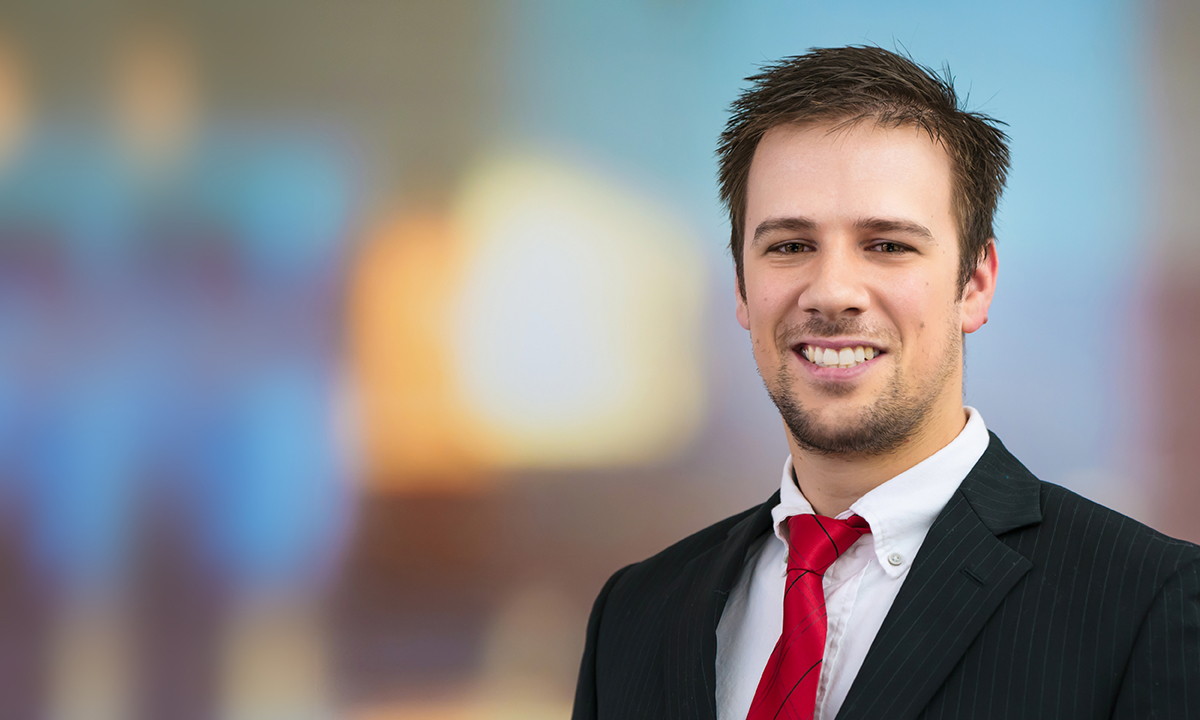 Erik Forsman draws on his seven years of experience as a healthcare data consultant to share the foundations of a holistic, in-house data analytic system in a new Journal of Applied Laboratory Medicine (JALM) article.
January 31, 2023
Laboratory data play a key role in clinical decision-making, but labs face many challenges when assessing and reporting on these data.
In the recently published article, "Four Steps to a Comprehensive In-House Data Analytic System," Erik Forsman, a senior data consultant for ARUP Healthcare Advisory Services, discusses how laboratories can develop a solid infrastructure to effectively share data with their associated hospitals or health systems.
The article is featured in a special edition of The Journal of Applied Laboratory Medicine (JALM) that focuses on laboratory data science. In his article, Forsman discusses data discovery, building the infrastructure, building the analysis, and implementing and maintaining an in-house data system.
With seven years of experience extracting and interpreting healthcare data, Forsman has worked with his fair share of hospitals and health systems that have struggled with laboratory data-led initiatives.
"Basically, it comes down to silos," he said. "Everyone is set up to view their own data, but no one else's. This means they aren't looking at things holistically, and then drilling down becomes impossible."
Forsman addresses this problem in the "Preparation" section of the article, and he asserts that open communication is key to securing the necessary resources to develop this infrastructure. Next, he dives into an exploration of the in-house data available. He explains that there are no limits as to what data can be included as long as it is clearly defined.
Building the data infrastructure may seem daunting, but Forsman assures readers that if they've done their homework during the discovery process, they will have all the knowledge they need to create a scalable infrastructure. Once you have completed this step, you can begin thinking about how you want to analyze the data. He advises organizations to use caution when considering additional tools at this stage. Fancy tools and solutions aren't necessary to help with this step and the added expense could be more useful elsewhere. The final steps are to implement the tested and finalized product and maintain it while making iterative improvements as needed.
By laying this foundation, Forsman believes that organizations can improve their systemwide operations. "When you're able to see all of the data together, you can make better decisions about workflows, finances, and a lot more," he said.
About ARUP Healthcare Advisory Services
Since its inception in the mid-1990s, ARUP Healthcare Advisory Services has provided laboratory consulting services to hospital labs, giving them the necessary tools and strategies to deliver value-based care and achieve long-term revenue goals for their health systems. Our expert consultants empower clients with enduring, adaptive solutions as we build their lab's value proposition and help them lead the way in our dynamic healthcare environment.
Jennifer Sanda, jennifer.sanda@aruplab.com