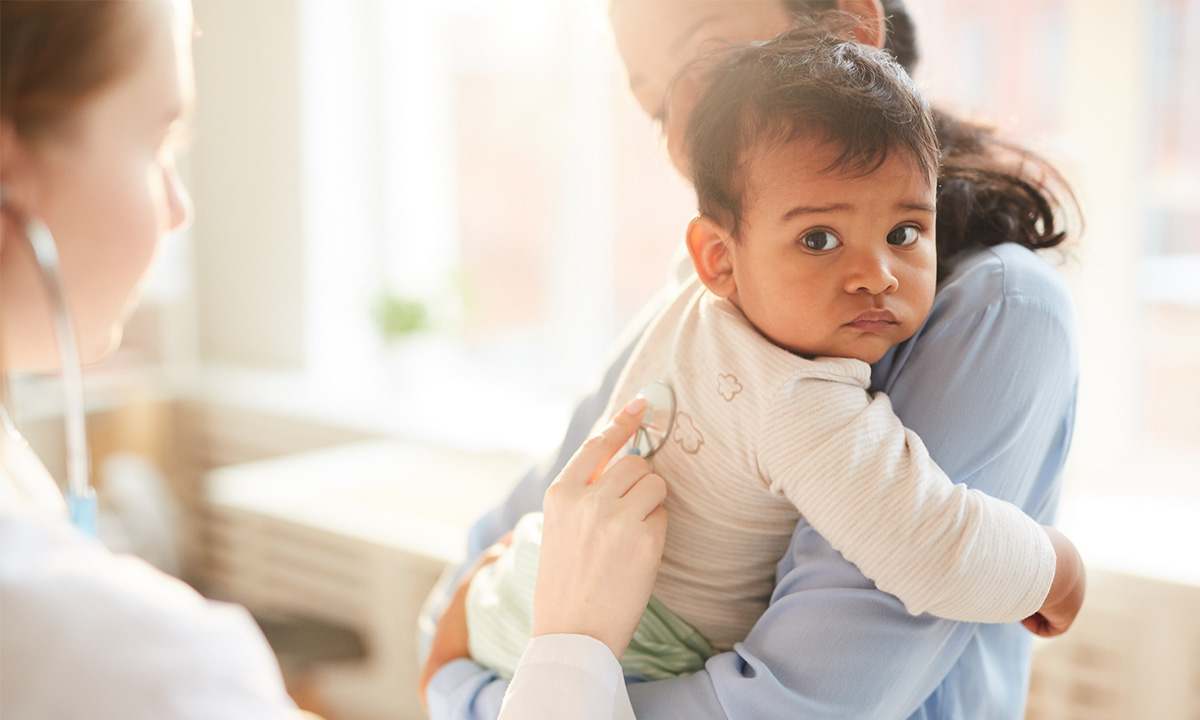 Cases of respiratory syncytial virus (RSV), influenza, and COVID-19 in children, older adults, and other vulnerable populations are on the rise and warrant laboratory testing to inform treatment.
January 19, 2023
Surveillance data from the CDC this fall showed an early, drastic increase in seasonal respiratory syncytial virus (RSV) cases, and weekly pediatric hospitalizations for RSV hit an all-time seasonal high in early November.
Combined with a nationwide surge in seasonal influenza and COVID-19 cases, the dwindling number of pediatric hospital beds last year prompted the CDC to issue a health alert about elevated respiratory disease incidence and cocirculation.
Laboratory testing plays a critical role in diagnosing and treating cocirculating respiratory infections. Although testing for RSV is not typically recommended, the similar clinical presentations of RSV, influenza, and COVID-19 warrant laboratory testing in high-risk groups to determine proper medical management and guide treatment with antiviral or other therapies.
"You can't separate the three [viruses] based on symptoms alone, so when they are circulating in at-risk patient populations, testing for all three makes sense," said Kimberly Hanson, MD, MHS, ARUP section chief of Clinical Microbiology. "If someone is severely ill, sick enough to come to the hospital, we would certainly test for those viruses to inform treatment."
RSV is one of the most common agents of respiratory illness in infants and children and presents with mild, cold-like symptoms in infected individuals, making it difficult to distinguish RSV from other respiratory viruses. However, in young children, older adults, and immunocompromised patients, RSV can cause severe infections, such as bronchiolitis and pneumonia.
"If you're an individual with risk factors for severe outcomes from a respiratory viral infection, you should get tested early and consider getting treated to try and prevent the severe sequelae from RSV, flu, and COVID-19," Hanson said. "The sooner you start those therapies, the more effective they are. Currently, there is no proven antiviral treatment for RSV."
ARUP Laboratories offers a comprehensive slate of inpatient and outpatient respiratory virus tests and testing resources for RSV, influenza, and SARS-CoV-2 to aid clinicians in making diagnostic and treatment decisions.
"I think we are well equipped to help healthcare systems with the testing we offer at ARUP," said Salika Shakir, PhD, D(ABMM), ARUP medical director of Microbial Amplified Detection.
Clinicians can find an overview of testing recommendations in the Respiratory Viruses topic on ARUP Consult, which includes indications for testing, testing methodologies, and situations in which combined testing for respiratory viruses may be appropriate. Specific recommendations can be found in the RSV, Influenza Virus, and COVID-19 (SARS-CoV-2) topics on ARUP Consult, as well.
"We have to work together with public health departments, clinicians, and laboratory staff to get through this annual wave of seasonal respiratory infections," Shakir said. "We do our best to offer all the testing we can in a reasonable time frame with quick, actionable results."
ARUP Consult is a web-based laboratory test selection tool that provides access to authoritative laboratory testing guidance. A free educational resource, it is funded entirely by ARUP Laboratories, a national clinical and anatomic pathology reference laboratory and a nonprofit enterprise of the University of Utah Department of Pathology.
Camryn Fife, camryn.fife@aruplab.com