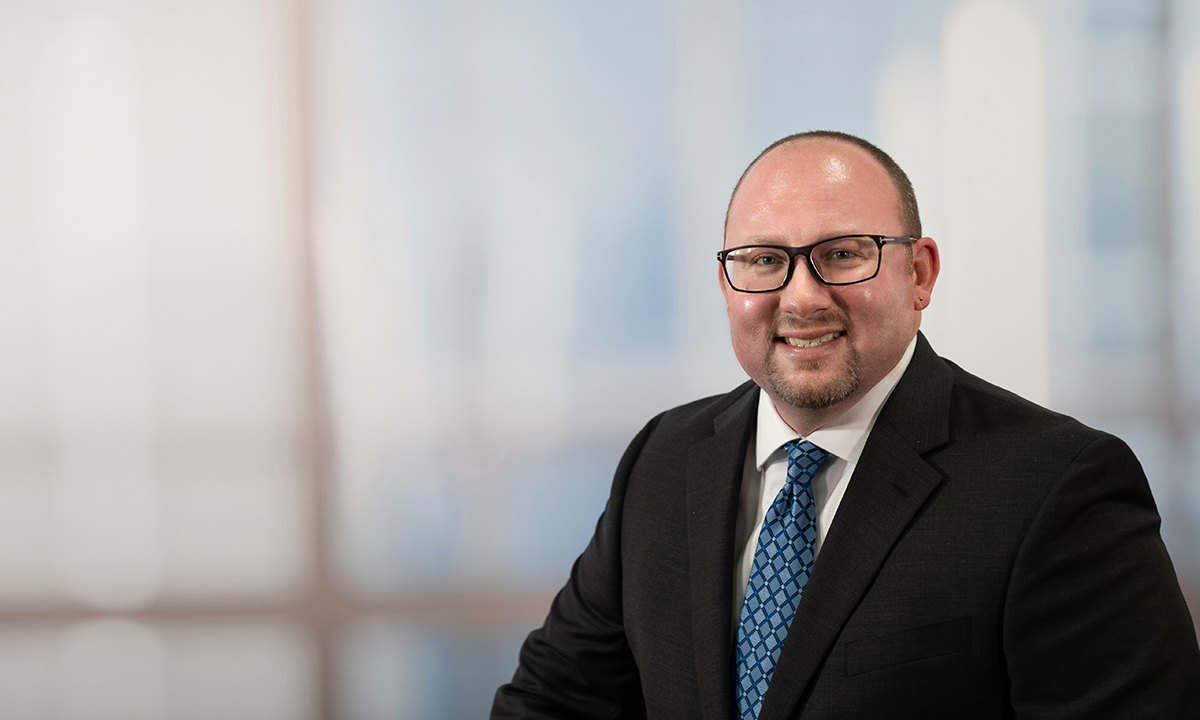 Tony Smith, BS(HCM), MLT(ASCP), senior healthcare consultant at ARUP Laboratories, is the author of a newly published article in Clinical Laboratory News that offers guidelines for creating strong governance structures to ensure sustainability of laboratory stewardship programs.
January 11, 2023
Without good governance, laboratory stewardship efforts often fail.
This is the focus of a recent publication by ARUP Senior Healthcare Consultant Tony Smith, BS(HCM), MLT(ASCP), whose article, "Good Governance in Laboratory Stewardship: A Roadmap for Success," contends that laboratories with strong, interdisciplinary stewardship committees develop more sustainable programs that increase efficiency and improve patient care.
"One of the things we continually see is that organizations will attempt to start a stewardship committee or utilization management program, often a grassroots effort, and it will fizzle out," Smith said. "Either they don't have the support they need, they don't have the right people, or they don't have a strategy for how to govern and maintain this type of program organizationally."
Smith's article, which appears in the most recent edition of the American Association for Clinical Chemistry's Clinical Laboratory News (CLN), offers a detailed roadmap for implementing and improving stewardship program governance. By following these guidelines, Smith argues, organizations can eliminate obstacles to program implementation and meet objectives related to lab utilization, hospital expenditures, and patient care.
Among other recommendations for creating strong governance structures, Smith suggests establishing an interdisciplinary stewardship committee in which clinicians, laboratorians, and executive leadership can collaborate on strategic goals and analytic solutions.
"The laboratory has an opportunity to leverage its expertise in lab testing to improve patient care and services through collaborative effort," Smith said. "That's why governance is the highlight here. Leadership and executive-level support help drive these initiatives and the data [needed] to support them."
Smith outlines eight key objectives for laboratory stewardship committees to establish in order to improve governance and program success. These include the evaluation of data analysis findings and implementation of broad-based and specialty/disease/test-specific lab utilization guidelines, among others. Additionally, Smith offers guidance for addressing common governance problems and improving collaboration between laboratories and providers.
The CLN article draws on Smith's experience implementing sustainable stewardship programs as an ARUP senior healthcare consultant and during his 16 years at Children's Hospital Colorado, where he worked in various preanalytic, technical, operations, and management roles. Through his diverse background in clinical and consultative settings, Smith developed a clear vision for the future of lab stewardship.
"I'm very encouraged at the state of laboratory stewardship postpandemic," Smith said. "Hospitals and health systems have amazing opportunities in the lab stewardship realm to improve care for their patients. This is an area where ARUP really brings value to our relationships with our clients, and seeing people excited about these opportunities is encouraging."
Smith's article was published in the January/February CLN special section on laboratory stewardship. Read the article here.
For more information about ARUP's laboratory stewardship consulting services, or to schedule a meeting with an expert consultant, visit the ARUP Healthcare Advisory Services web page.
Camryn Fife, camryn.fife@aruplab.com