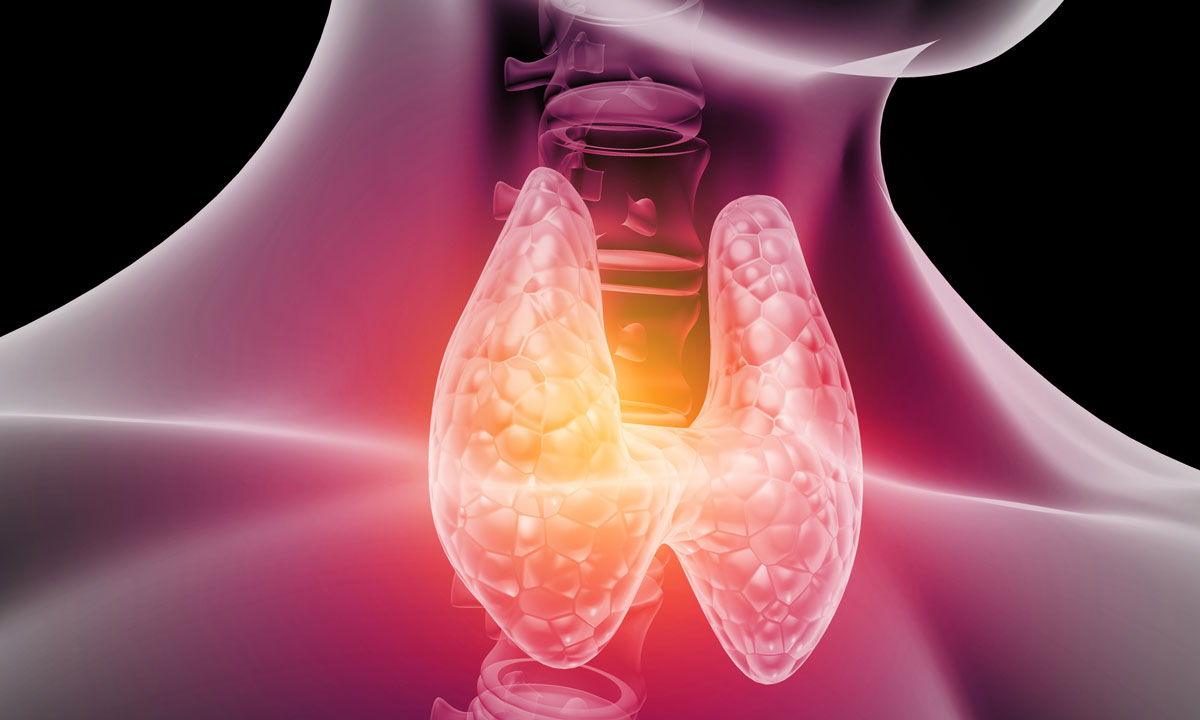 January 6, 2021
ARUP Laboratories has published a new, comprehensive resource on laboratory testing for thyroid disease, available free to the public at arupconsult.com.
---
Thyroid disease is common (affecting an estimated 20 million Americans1), but laboratory testing for thyroid disease is complex. To assist clinicians in providing the best possible care for patients with thyroid disease, ARUP Laboratories has released a comprehensive new thyroid disease testing resource on ARUP Consult. This online resource, which includes three testing algorithms, will also help clinicians maximize testing efficiency. It provides up-to-date information from major guidelines in the following areas: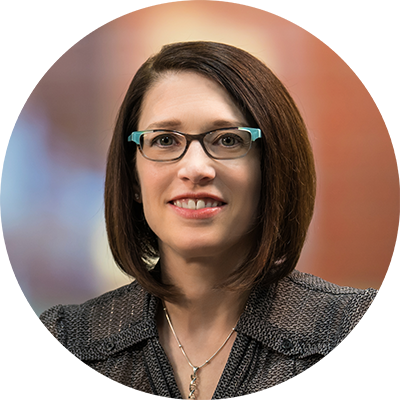 "Testing for thyroid disease is complex for a number of reasons."
Joely Straseski, PhD, MS, MT(ASCP), DABCC
ARUP Section Chief of Chemistry
"Testing for thyroid disease is complex for a number of reasons," said Joely Straseski, PhD, MS, MT(ASCP), DABCC, ARUP section chief of Chemistry.
First, it can be difficult to determine appropriate reference intervals for the interpretation of thyroid function tests.
"Reference intervals for thyroid function tests should be population specific, because so-called 'normal' values depend on age, sex, and other variables," Straseski said. "The lack of standardization among methods also dictates the need for laboratory- or platform-specific reference intervals."
Another major challenge in thyroid function testing is assay interference.
"There are also differences between methods that can complicate thyroid disease testing," Straseski said. The ARUP Consult Analytical Issues in the Evaluation of Thyroid Function topic of the new thyroid disease resource discusses assay methods and common sources of interference, such as biotin, that can lead to inaccurate test results. Additional information about biotin interference with thyroid function and other tests is also available on ARUP's Biotin Interference page.
Thyroid disease testing is especially important in pregnancy because maternal hypothyroidism and hyperthyroidism can have serious adverse consequences. However, the thyroid gland undergoes changes that complicate testing during pregnancy, resulting in possible increases in the concentrations of thyroxine-binding globulin, total T4, total T3, and serum thyroglobulin, as well as decreases in thyroid stimulating hormone and serum free T4 concentrations.
"All of these may change as pregnancy progresses, and reference intervals should be adjusted accordingly," Straseski said. The ARUP Consult Thyroid Disease in Pregnancy topic details recommendations for pregnancy-specific reference intervals to ensure appropriate treatment and management of thyroid disease during this critical period.
The new resource also discusses controversial topics in thyroid testing, including subclinical hypothyroidism. In both overt and subclinical hypothyroidism, patients exhibit elevated serum thyroid stimulating hormone (TSH) concentrations. However, patients with subclinical hypothyroidism are asymptomatic, and their conditions may or may not progress to overt hypothyroidism. "Whether or not subclinical hypothyroidism should be treated remains a matter of debate," Straseski said.
Controversy also exists about the appropriate reference intervals for subclinical hypothyroidism because inappropriate reference intervals may lead to overdiagnosis and overtreatment. The ARUP Consult Hypothyroidism topic reviews recommendations for laboratory testing in subclinical and overt hypothyroidism.
The complete thyroid disease resource is available free to professionals and the public at arupconsult.com. It features information from clinical associations, government sources, and ARUP's experts, including Straseski; Kayode Balogun, PhD, clinical chemistry pathology fellow at the University of Utah School of Medicine; and Benjamin Kukull, MD, molecular genetic pathology fellow at the University of Utah School of Medicine. These reviewers contributed expertise and reviewed the resources.
"Our goal is to provide clinicians with laboratory insight that can guide them to the right test for their specific use case and facilitate test interpretation," Straseski said. "As always, our goal is to share our expertise for the benefit of the patient."
Users may subscribe to receive either monthly or quarterly emails about updates and additions to ARUP Consult. The Consult team also welcomes feedback and suggestions at arupconsult@aruplab.com or by clicking the Feedback button that appears on any arupconsult.com page.
Rebecca Parker, Medical Writer and Editor
References
American Thyroid Association. General information/press room. Accessed December 15, 2020. https://www.thyroid.org/media-main/press-room/