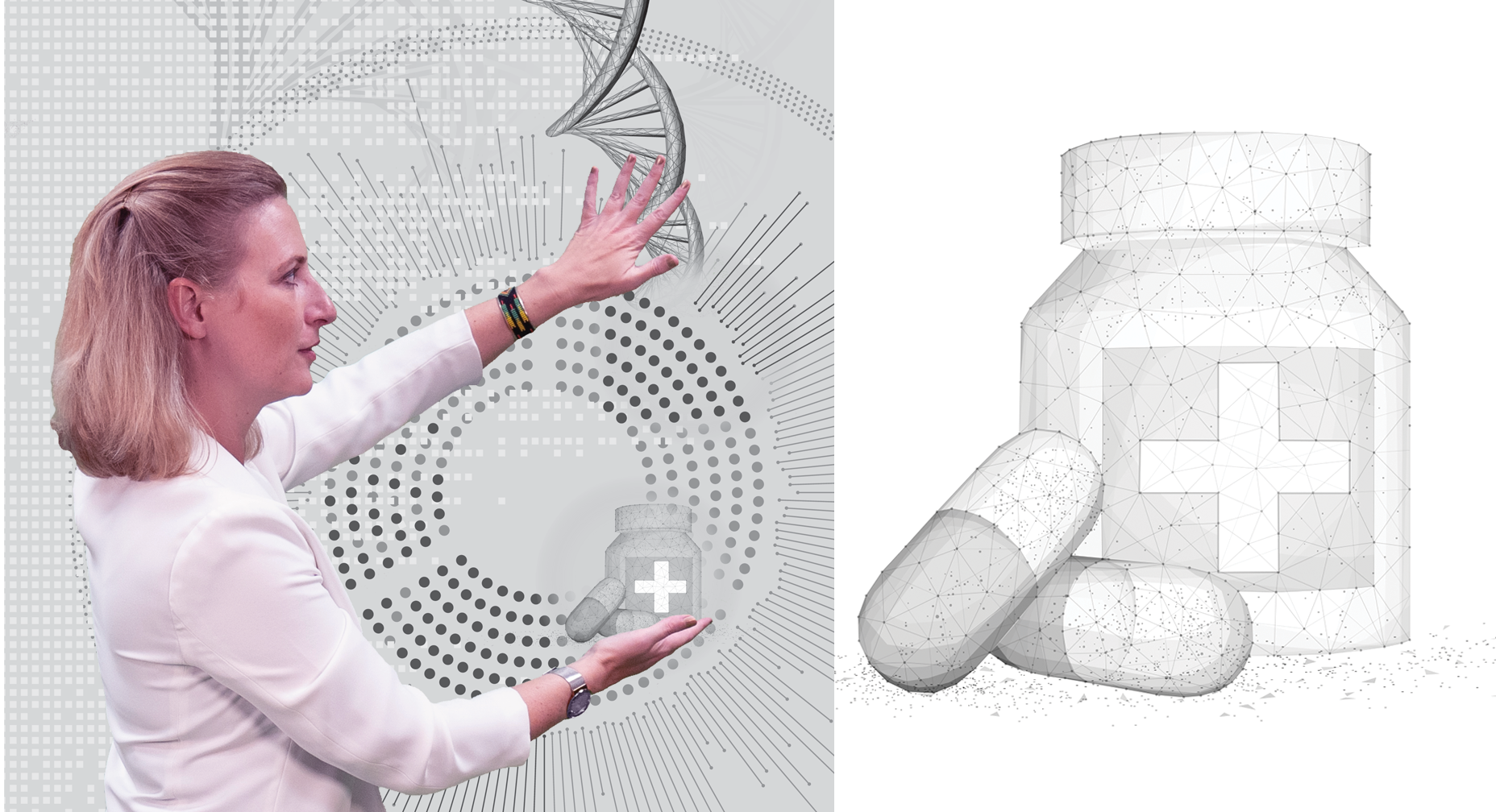 How Lab and Pharmacy Collaborations Are Changing the Healthcare Landscape
A persistent issue facing healthcare providers is that the most effective medication for a patient can also be the most expensive. For example, infliximab (Remicade), which is used to treat autoimmune diseases such as rheumatoid arthritis and Crohn disease, costs an average of $1,910 per patient, per month.
This high cost makes infliximab a good candidate for therapeutic drug monitoring (TDM) to ensure that positive patient outcomes balance the expense to the patient, the insurer, and the healthcare system.
ARUP offers TDM tests for infliximab and other drugs. These tests analyze antibodies to determine whether a medication is active in the patient's bloodstream. If a patient isn't responding well to infliximab, for instance, medical providers can consider alternative medications and treatments.
Testing like TDM is an exciting opportunity, according to David Shiembob, senior healthcare consultant with ARUP Consultative Services. "It helps labs in medical centers demonstrate their value outside of the laboratory. This is a real way to quantify savings and improve treatment at the same time."
Multidisciplinary Patient Care
Many aspects of patient care, such as drug therapy and diet, play key roles in both the need for a lab test and the interpretation of the test result.
Consider a patient being treated with the drug warfarin to prevent blood clotting or the development of existing clots: If that patient eats an unusually large amount of leafy greens at dinner, the international normalized ratio (INR) value—a standardized monitoring value for patients using blood thinners—will change. Providers need to know if the shift in their patient's INR value requires a different drug dosage or if the change resulted from a one-time shift in the patient's diet.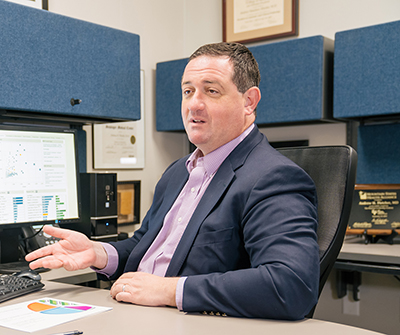 "We're not just trying to drive value to the laboratory; we're trying to drive it to an entire healthcare system."
Dr. Andrew Fletcher, ARUP
This is just one example of how communication between the lab, pharmacy, and other healthcare providers can improve patient care. Collaboration among the varied providers who care for each patient is crucial to the success of the treatment.
Eliminating Silos
"Lab and pharmacy need to work together and not be siloed," said Danielle Kauffman, PharmD, MBA. Kauffman joined ARUP as a senior pharmacy consultant in the fall of 2018. As the first pharmacist consultant hired at ARUP, she is working to help clients use processes such as TDM and other pharmacological solutions to improve patient care. She also works closely with medical directors in ARUP's Toxicology and Pharmacogenetics departments to find efficient ways for labs and hospitals to collaborate.
"You don't want to waste the patients' time or compromise their health," said Kauffman. "And as pharmacies and laboratories work together more often, it will be easier for administrators to see that in addition to improving patient care, collaboration saves the health system money and time."
One area of interest is how the budgets in different hospital departments are related. For example, lab tests may be ordered to determine drug-therapy options, and more lab testing could result in more efficient dosing and choices of drug therapy. In that instance, the laboratory might overspend its budget, but the pharmacy's expenditures may actually decrease to an even greater degree, creating savings overall in the hospital.. When watchful hospital administrators are aware of the two departments' interplay, said Kauffman, they come to understand the cause and effect.
As collaboration becomes increasingly common, it may also be possible to resolve that most dreaded hospital conundrum: numerous blood draws. If lab and pharmacy experts are working together to closely monitor efficient dosing and related testing, then fewer blood draws are required. "In addition to providing better care, this could really affect patient satisfaction scores. If I were a patient, I'd want less blood taken," said Kauffman.
"As pharmacies and laboratories work together more often, it will be easier for administrators to see that in addition to improving patient care, collaboration saves the health system money and time."
Dr. Danielle Kauffman, ARUP
Tidying Electronic Records
Kauffman is not just a pharmacist; she also has a computer programming background. At times, confusing information in hospital information systems (such as two similarly named forms of vitamin D) can lead to misordered tests. Kauffman notes that her work will include thinking about ways to make electronic health records (EHRs) "less messy and ensure that they display information more clearly."
"Danielle has a unique perspective: Her technology background makes her familiar with the intricacies of the electronic medical record," said Dr. Andrew Fletcher, MD, CPE, MBA, medical director for ARUP Consultative Services. He explains that ARUP is not just going to tell clients how they can improve their pharmacy stewardship; instead, ARUP will give them the tools to do so, as well as access to experts on staff who can share experiences about real-world implementation.
Bringing Genetics Into Health Predictions
As scientists and healthcare practitioners learn more about the effect of genetics on lifelong health, having pharmacists working within a laboratory will be key. The growing field of pharmacogenetics focuses specifically on a people's genetic makeup and how well they will metabolize drugs.
"In healthcare, we have traditionally treated patients in a reactive way. With the application of pharmacogenomics testing, we can proactively place the patient on the right drug and right dose at the right time to ensure a quicker therapeutic result," said Kauffman. With pharmacists in the lab, healthcare systems will be ahead of the curve.
Pharmacists have a place in laboratory medicine. "A pharmacist within a laboratory setting to guide development, implementation, and reimbursement is becoming ever more critical," said Diana Brixner, RPh, PhD, professor and executive director, Pharmacotherapy Outcomes Research Center, University of Utah.
Feeding the Laboratory With Fresh Ideas
ARUP's close connection with the U of U will come into play in Kauffman's role, too. She plans a laboratory rotation for U of U pharmacy students as well as a pharmacy internship in the lab so her students will have the benefit of experiencing an emerging area of study.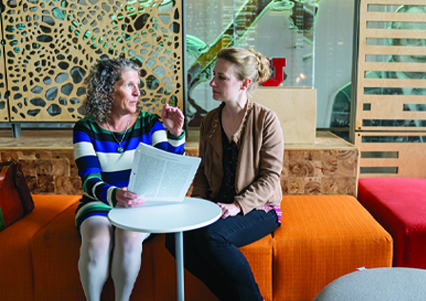 "As lab results become more integral to drug choice, the need for a pharmacist within a laboratory setting to guide development, implementation, and reimbursement is becoming ever more critical."
Dr. Diana Brixner, University of Utah (left)
Kauffman expects ARUP's association with the U of U and her role as an adjunct associate instructor will enable her to continuously refresh her skills and knowledge of research, technology, and current industry topics. "Away from education, you can get caught up in what you do every day. But for us at ARUP, and our clients, there's the benefit of exposure to those fresh ideas and the latest information. We'll bring that value to clients."
It's Our Business
Bringing pharmacy expertise into the lab shows a real commitment by ARUP to drive value. "We could just say, 'That's not laboratory; that's not our business,' but hiring a PharmD shows ARUP is in touch with our clients' realities. Their pain points are costs, and we're in tune with the needs of healthcare systems and the state of healthcare in the United States," explained Fletcher. "We're not just trying to drive value to the laboratory; we're trying to drive it to an entire healthcare system."

HOME