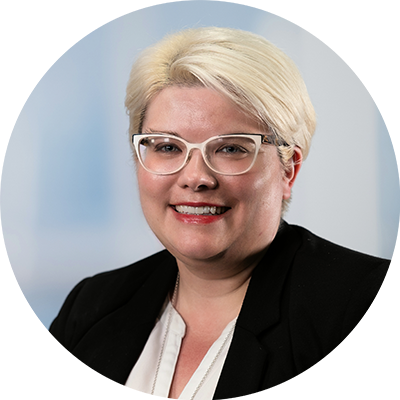 Jessica Boyd, PhD, FCACB, DABCC (TC)
Medical Director: Clinical Toxicology
Associate Professor (Clinical), University of Utah School of Medicine
Specialties
Urine drug screening
Therapeutic drug monitoring
Education
Doctorate Degree—Medical Sciences (Analytical and Environmental Toxicology), University of Alberta
Fellowship—Clinical Chemistry, University of Calgary/Calgary Laboratory Services
Certification/Affiliations
Fellow of the Canadian Academy of Clinical Biochemistry
American Board of Clinical Chemistry (Toxicological Chemistry)
American Association of Clinical Chemistry
Canadian Society of Clinical Chemists
International Association of Therapeutic Drug Monitoring and Clinical Toxicology
Research Interests
Urine drug screening
Dried specimen analysis
Awards
2018 Canadian Society of Clinical Chemists Award for Innovation in Laboratory Medicine
2016 Laboratory Director Grant, Mass Spectrometry Applications in the Clinical Laboratory
Recent Publications
Wickramarachchi, et al. Biological variation in clozapine and metabolite reporting during therapeutic drug monitoring. Clin Chim Acta. 2022;531: 183–87.
Kline GA, et al. Updated reference intervals for urine normetanephrine have no effect on test sensitivity but fewer false positives. Clin Biochem. 2022;99:17–19.
Kline GA, et al. Inpatient measurements of urine metanephrines are indistinguishable from pheochromocytoma: retrospective cohort study. Am J Med. 2021;134(8):1039–46.e3.
Kline GA, et al. Properly collected plasma metanephrines excludes PPGL after false-positive screening tests. J Clin Endocrinol Metab. 2021;106(8):e2900–06.
Qasrawi DO, et al. Measuring steroids from dried blood spots using tandem mass spectrometry to diagnose congenital adrenal hyperplasia. Clin Chim Acta. 2021;520:202–07.
Leung AA, et al. Epidemiology of pheochromocytoma and paraganglioma: population based cohort study. Eur J Endocrinol. 2021;184(1):19–28.
Snozek CLH, et al. How can routine clinical laboratories keep up with the opioid crisis? Clin Chem. 2021;67(2):338–44.
Kline GA, et al. Moderate renal impairment does not preclude the accuracy of 24-hour urine normetanephrine measurements for suspected pheochromocytoma. Clin Endocrinol. 2020;92(6):518–24.
Kline GA, et al. Very high rate of false positive biochemical results when screening for phaeochromocytoma in a large undifferentiated population with variable indications for testing. Clin Biochem. 2020;77:26–31.
Boyd J, et al. A high rate of modestly elevated plasma normetanephrine in a population referred for suspected PPGL when measured in a seated position. Eur J Endocrinol. 2019;181(3): 301–09.
Saini R, et al. Concordance between laboratories in metal ion testing in patients with metal-on-metal hip implants. Can J Surg. 2019;62(1):9–13.
Boyd J, et al. Limitations of immunoassays for screening of drugs of abuse in urine: issues of false positive and false negative results. In: Dasgupta A, Sepulveda JL, eds. Accurate Results in the Clinical Laboratory: A Guide to Error Detection and Correction. 2nd ed. St. Louis, MO: Elsevier; 2019:233–42.