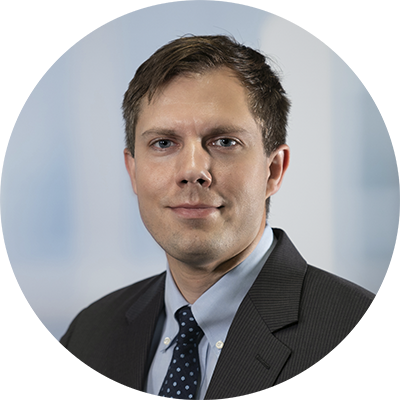 Cameron Beech, MD
Medical Director, Solid Tumor Molecular Oncology
Assistant Professor (Clinical), University of Utah School of Medicine
Subspecialties: Gastrointestinal and solid tumor molecular pathology
Education
Medical Degree—University of Toledo College of Medicine
Residency—Anatomic and Clinical Pathology, Yale New Haven Hospital
Fellowship—Oncologic Surgical Pathology, Memorial Sloan Kettering Cancer Center
Fellowship—Molecular Genetic Pathology, Memorial Sloan Kettering Cancer Center
Fellowship—Gastrointestinal, Pancreatic, and Hepatobiliary Pathology, Yale New Haven Hospital
Certification/Affiliations
American Board of Pathology (Anatomic and Clinical Pathology, Molecular Genetic Pathology)
Research Interests
Application of next generation sequencing to solid tumors
Genomic alteration in gastrointestinal malignancies
Recent Publications
Beech C, et al. Molecular approach to colorectal carcinoma: current evidence and clinical application. Surg Pathol Clin. 2021;14(3):429–41.
Beech C, et al. Cryoglobulinemia as a possible primer for TRALI: report of a case. Lab Med. 2019;50(3):313–19.
Beech C, et al. Pancreatic intraductal papillary mucinous neoplasm with elevated pre-operative cystic carcinoembryonic antigen level: a histopathologic correlation. Gastroenterology Res. 2019;12(4):185–190.