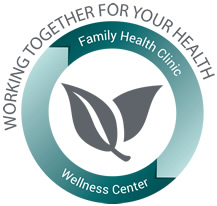 The personal health profile (PHP) is a quick 20-minute appointment that provides valuable information and resources for your health, as well as aids in the creation of services and programs to better serve the ARUP community. The PHP is evolving, with exciting changes coming in 2019. Until then, 2018 PHP's will have the same format as in prior years, but the participation requirements (explained below) are significantly different. Participation will focus on individuals that have never participated in the PHP and those that are paying a higher premium for ARUP insurance due to nonparticipation in 2017. All PHP's must be complete before June 30, 2018 to receive a discount on their medical insurance premium in 2019 (including pregnant women).
Completion involves three elements of the PHP process:

The health behavior and risk questionnaire
Biometrics measures, including height, weight, and blood pressure
Labs, including hemoglobin A1c, lipids, and creatinine
Review your results and plan for health improvements with your healthcare team.

Schedule PHP appointment online
2018 PHP Participation Requirements:
Employees Hired Before 2017
Employees and their spouse who completed the PHP in 2017 will not have the 2018 PHP curriculum assigned in LEaP, and your insurance premium will be at the lower, PHP-completion rate in 2019. Although the PHP will not be assigned, we welcome and highly encourage everyone who wishes to complete a PHP in 2018 to do so.
Employees and their spouse who did not complete the PHP in 2017 and are paying a higher insurance premium through ARUP will be assigned the PHP curriculum in LEaP. Completion of the PHP in 2018 will reduce your insurance premium to the lower rate in 2019.
Both groups as described above can schedule a PHP appointment from January 16–November 30, 2018.
Employees Hired in 2017
Employees hired in 2017 who elected ARUP insurance for 2018 will have the PHP curriculum assigned to them in LEaP for themselves and their spouse. Each eligible employee will be placed into one of two groups, assigned through LEaP. Each group will have 90 days to complete the PHP. Completion of the PHP in 2018 will maintain your insurance premium at the lower, PHP-completion rate in 2019.
Group Completion Times:
Group 1: January 16–April 14, 2018
Group 2: April 1–June 30, 2018
Employees Hired in 2018
PHP curriculum will be assigned to employees hired in 2018 approximately 30–45 days after hire (determined on benefits eligibility date and ARUP insurance selection). Once the curriculum is assigned in LEaP, the employee and their spouse will have 90 days to complete the PHP. Completion of the PHP in 2018 will maintain your insurance premium at the lower, PHP-completion rate in 2019.
We believe knowledge is power. Knowing your risks empowers you to take the necessary steps to avoid a potential healthcare scare in the future.
Questions? Email familyhealthclinic@aruplab.com for more information.
---
Tuberculosis (TB) Testing
Annual employee tuberculosis (TB) draws will also take place January 16–November 30, 2018. During this time period, TB testing can be combined with the PHP. To do this, click on the link below.

Schedule PHP Appointment and/or TB Testing
If you don't want/need to complete a PHP, you may walk in for your TB blood draw anytime during the Family Health Clinic lab's operating hours. Please present to the lab and state you require a TB draw. As a reminder, TB testing is only required for those ARUP departments that are potentially at risk for TB exposure due to handling or testing the specimen.
Please note: If you've tested positive for the QuantiFERON blood test any time in the past, you do not need a TB lab drawn again. Instead, please make an appointment with a Family Health Clinic provider.
Once you complete your PHP/TB it may take up to 5 days to update your LEaP transcript.