Announcements
Service Animals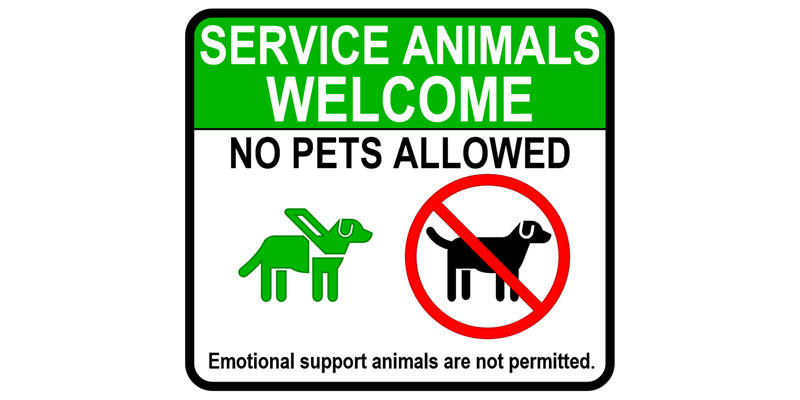 The FHC permits authorized service animals to accompany patients who are in need of the animal's assistance. Service animals are restricted to dogs and miniature horses (<34 inches tall and <100 pounds) that have been specifically trained to do work or perform tasks for people with disabilities and do not pose a direct threat to other clinic patients or staff
Service animals must be on a leash, harness, or other restraint, unless it inhibits the task they are trained to perform. Service animals should have a visible tag or label showing that the animal meets Salt Lake County municipal code (e.g., rabies vaccination).
Not Permitted
Unruly, dirty, or otherwise disruptive animals will not be permitted into the clinic in order to maintain a safe and clean environment for all patients and visitors. Service animals may not be permitted in some areas of the clinic due to the need to maintain a sterile environment or if the animal would directly interfere with care. Emotional support and comfort animals are not permitted into the clinic and do not meet ADA guidelines.
Please notify the clinic in advance if you require a trained service animal for a disability so that we can best plan for and accommodate your visit. Please notify us of the type of animal that will be accommodating you and the service that they are trained to perform.
Contact the Health and Wellness Manager, Ken Durrant, at ken.durrant@aruplab.com for questions or additional information.