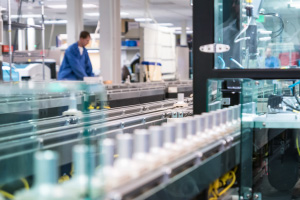 This website provides reference intervals and/or interpretive guidance when testing for common and esoteric analytes in body fluids. The information was assimilated from an extensive literature search of studies (e.g., meta-analysis), guidelines, and key textbooks related to the interpretation of body fluid testing. This information should not be considered all-inclusive or applicable to all clinical scenarios.
For each analyte, separate entries for individual body fluids are included. Each body fluid entry contains clinical indications, reference intervals and/or interpretive information, and literature references. References have PMID numbers, which provide quick access to the various source materials in PubMed. Information should be interpreted with caution and in the context of the instrumentation used because the literature sources consist of studies across many decades, analyzers, and reagent formulations. All information should be viewed in the context of the patient's clinical presentation. Body fluid tumor markers should NOT be used as sole evidence of malignancy for diagnostic purposes and should be reviewed in correlation with cytology, serum results, and other clinical evidence.
This website will be updated with additional assays, reference intervals and interpretive guidance, and references as information becomes available. In addition to the separate analyte entries, Suggested References provides additional resources which may assist with body fluid validations and additional clinical information.
---
---
Suggested References
Additional Resources and Clinical Information
Kjeldsberg's Body Fluid Analysis. Hussong JW and Kjeldsberg CR, Eds. ASCP Press: Chicago, IL, 2015. ISBN 978-089189-5824.
Karcher DS, McPherson RA. Chapter 29: Cerebrospinal, synovial, serous body fluids, and alternative specimens. In Henry's Clinical Diagnosis and Management by Laboratory Methods. 22nd Ed. McPherson RA, Pincus MR. Eds. Elsevier Saunders: Philadelphia, PA, 2011. ISBN: 1437709745.
Burgess LJ. 2004. Biochemical analysis of pleural, peritoneal, and pericardial effusions. Clin Chim Acta. 343:61-84. PMID: 15115678.
Guidance on Body Fluid Validations
Block DR, Franke DDH. Quick Guide to Body Fluid Testing. AACC Press (Washington, DC), 2015. ISBN 978-1-59425-180-1.
CLSI. Analysis of Body Fluids in Clinical Chemistry; Approved Guideline. CLSI document C49-A. Wayne, PA: Clinical and Laboratory Standards Institute; 2007.
---
Questions
For questions about laboratory orders and results, please contact ARUP Client Services. ARUP Client services is available 24 hours per day.