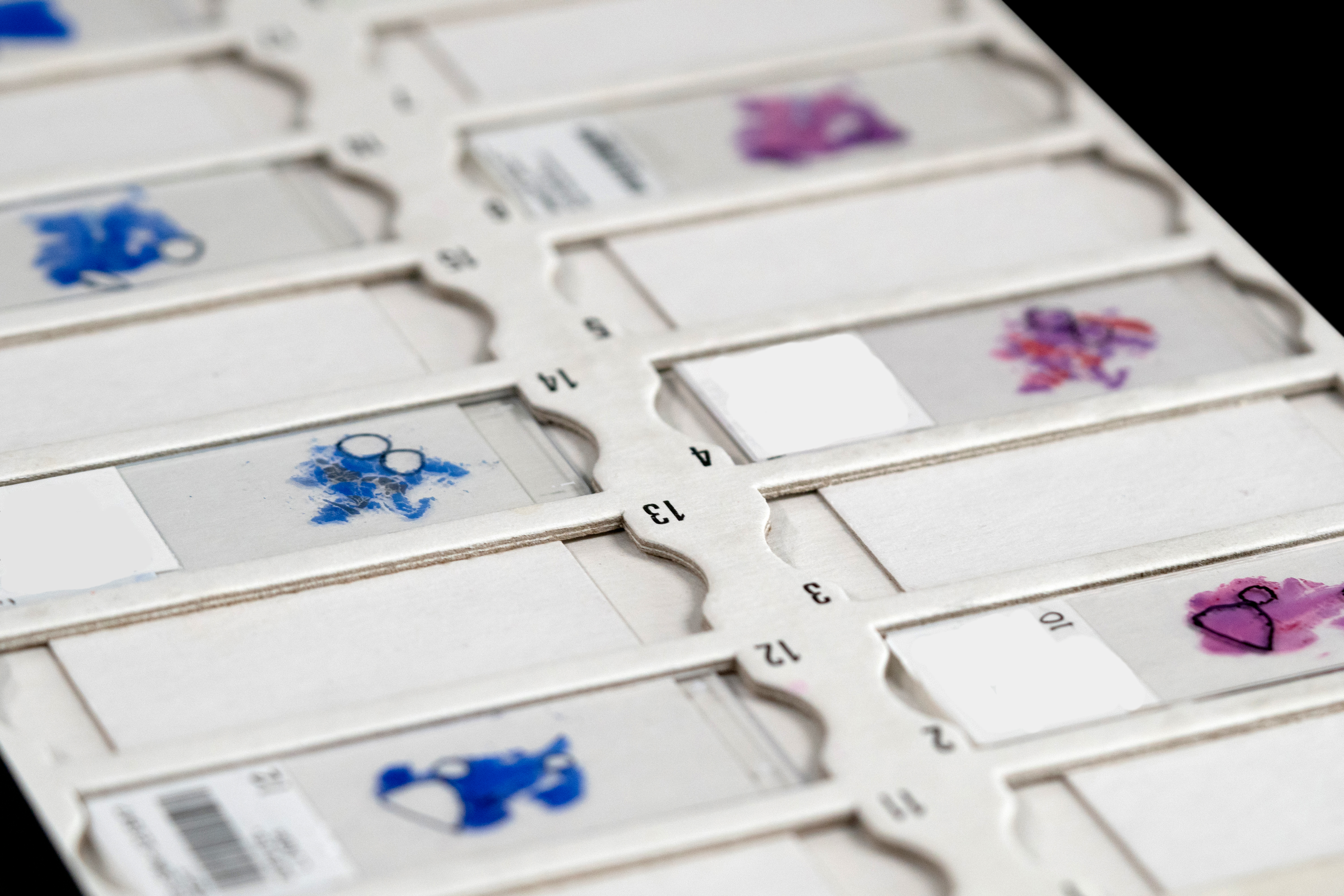 ARUP's Anatomic Pathology (AP) division brings together state-of-the-art technologies and highly trained professionals to provide comprehensive diagnostic and personalized services to clients. We provide a full range of pathology services that encompass a wide range of specialties.
On this page:
Anatomic Pathology Consultation Requests
Consultation and second opinions are provided in all areas of pathology, including bone and joint pathology, breast pathology, cytopathology, endocrine pathology, gastrointestinal and hepatic pathology, genitourinary pathology, gynecologic pathology, head and neck pathology, neuropathology, pediatric pathology, pulmonary pathology, renal pathology, and soft tissue pathology. For test inquiries or to arrange consultation, please see the additional information on consultations.
Request a Consultation
Our Experts
More than 40 expert anatomic pathologists, all of whom are faculty members in the Department of Pathology at the University of Utah School of Medicine, provide comprehensive diagnostic and personalized service to ARUP's clients. The full range of consultative and diagnostic services include surgical pathology and its associated subspecialties, cytopathology, solid tumor molecular oncology, and autopsy pathology.
Stain and Return Service
ARUP's stain and return service offers nearly 200 immunohistochemical stains and 32 histochemical stains.
Rapid turnaround time: Materials received by 2 a.m. are stained and shipped back that same day.
A quality control check is performed by a trained histology technician for all slides (patient and control).
For qualifying clients, whole slide digital images are accessible up to 24 hours before receiving the glass slides.
For additional assistance, please call Client Services at 1-800-522-2787.
Additional Resources
Test Categories
Visit ARUP's Laboratory Test Directory for more information on our anatomic pathology test offerings.
Featured Topic
Outside Resources