Physician's ARUP Fellowship Helps Advance Lab Medicine in Tanzania
Just a year into his two-year stint as a clinician in Tanzania, Matt Rubach, MD, saw critical gaps in laboratory testing that made him that much more determined to pursue additional training in microbiology and laboratory medicine once he returned to the United States.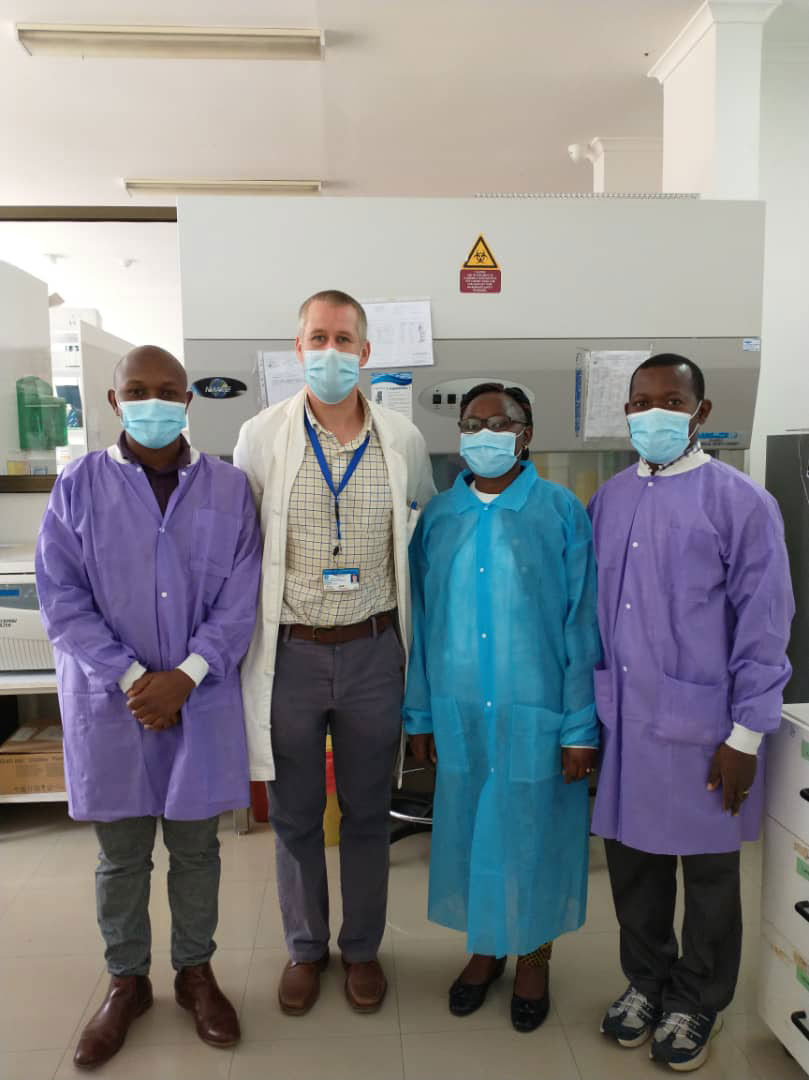 Rubach went on to complete a fellowship in infectious diseases at Duke University, followed by a year-long capstone fellowship in pathology-medical microbiology at ARUP Laboratories and the University of Utah Department of Pathology from 2014 to 2015. Previously, Rubach had completed a residency in internal medicine-pediatrics at the U from 2007 to 2011.
"My training at ARUP really was my capstone training," Rubach said. He went into the program anticipating training in microbiology and ended up gaining exposure to clinical pathology and laboratory medicine. During this time, he gained a new appreciation for the expertise required to attain accurate test results.
"This [ARUP fellowship] has been a huge asset to me in my work here in Tanzania; from a global health perspective there is a big gap in laboratory medicine in Africa," said Rubach, who returned to Tanzania in 2015 and is now a clinical researcher and clinician in Moshi, Tanzania, where he serves as the codirector of the Kilimanjaro Christian Medical Centre (KCMC)-Duke Health Collaboration.
He is also the medical director of the hospital's Clinical Research Laboratory, where he has brought on new assays and expanded tuberculosis (TB) diagnostic testing and multidrug-resistant TB testing. Tanzanian medical and medical technology students regularly rotate through the lab, gaining exposure to lab medicine and seeing how a high-quality lab operates.
Rubach's research focuses on causes of severe febrile illness, sepsis management, the vascular pathology of severe malaria, and zoonotic disease epidemiology. Additionally, he provides medical care and training each week in an HIV clinic and serves as an attending physician on the medical ward at KCMC several weeks per year.
Rubach learned from a number of U faculty members while at ARUP, including Marc Couturier, PhD, medical director of Emerging Health Crises and Microbial Immunology, Parasitology and Fecal Testing; Robert Schlaberg, MD, Dr Med, MPH, medical director of Infectious Disease; David Hillyard, MD, medical director of Molecular Infectious Diseases; and Kim Hanson, MD, MHS, section chief of Clinical Microbiology and medical director of Mycology. Rubach also worked closely with research and development scientist Weston Hymas on assay development for a polymerase chain reaction (PCR) test to detect Coxiella burnetii, the bacterium that causes Q fever. "Being involved in an R&D project as a microbiology fellow was an experience unique to ARUP. You can't do that just anywhere," Rubach said.
Hymas remembers Rubach well. "He had this huge desire to understand the whole process in developing, optimizing, and validating an assay. He really wanted to get it right and did most of the work himself, only pulling me in when needed."
"When I was looking for this kind of training, I knew ARUP was one of the best places in the world to get it," said Rubach.