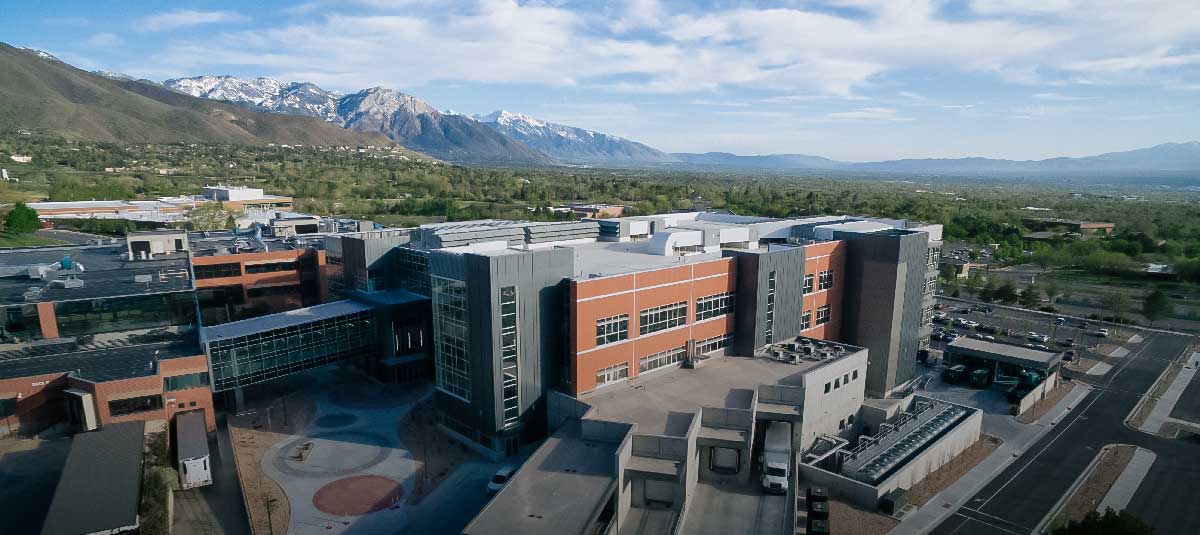 Faster, Stronger, and Bigger Than Ever Before
When the sun rises over the foothills just east of Salt Lake City, a new 220,000-square-foot, four-story building is now silhouetted against the landscape. The building is the epicenter of ARUP Laboratories' growing operations and has increased the company's laboratory space by 45%.
"We had the opportunity to design the optimal home for large-scale laboratory operations, and then make it a reality. That is what this new building is," said Andy Theurer, president and soon-to-be CEO.
Inside the massive structure, specimens zoom along on a sophisticated automated transport system that extends 1.4 miles through the building, up and down floors, in a laboratory environment designed to optimize specimen stability, safety, and turnaround time.
"Our advanced automation has already allowed us to achieve Six Sigma standards, particularly in the area of number of lost specimens," said Operations Director Clint Wilcox, who has overseen the automation project. "The increased trackability made possible by the new automation will only further improve our track record."
Hidden above ceilings, tucked into floors, and even in a tunnel are mechanical, electrical, piping, and other flexible systems that will allow ARUP to adapt and scale up to meet future testing needs as the company, one of the nation's largest reference laboratories, continues to grow.
To ensure that laboratories can operate 24 hours a day, seven days a week without disruption, the electrical and heating, ventilation, and air conditioning (HVAC) systems have been built with redundancy to guarantee backups if a system goes down, explained Curtis Hansen, director of facilities.
When there are glitches in power, an uninterrupted power system (UPS) kicks in to supply power for the seconds needed until the backup generator takes over, so testing continues uninterrupted. The sophisticated ventilation system ensures that air quality remains uncontaminated (for laboratorians and samples alike) and temperatures stay steady to ensure specimen viability.
Expansive New Lab Space
Some of the largest labs and areas in the new building include an expanded Specimen Processing and Specimen Receiving (SR) area, Mass Spectrometry Lab, Chemistry Core Lab, Automated Endocrinology Lab, Immunology Core Lab, and the Serologic Hepatitis-Retrovirus Lab.
All areas of SR are now centralized on the fourth floor of the new building, with flexibility to grow. "We really gain efficiencies and streamline the workflow by being centralized," said David Rogers, senior operations director. He added that the new automation system improves efficiencies as well, allowing for groups of 20 specimens to be transported in a single rack. With the previous system, one specimen moved along the automated track at a time.
The size of the Mass Spectrometry Lab increased by more than a third and includes three separate chemical control areas to ensure safe use of chemicals. This was the most expensive lab to build because it requires an enormous amount of power to operate 120 mass spectrometers. Chad Turner, design and construction manager, explained that a custom exhaust system extracts heat from the mass spectrometry equipment. "When the machines run at cooler temperatures, this provides for more accurate and reliable testing for our patients. It also means less downtime because the equipment is less likely to overheat."
In the new, expanded Chemistry Core Lab, the new automation has improved workflow and significantly decreased turnaround times. It has brought manual specimen touches down from 26 to eight. A new software system has expedited testing, as well. "Up to 70% of our manual steps have been replaced by automation," said Ryan Greer, who oversees technical operations in the Chemistry division. "We have enough capacity built into our systems that we are now poised for 30% growth over the next 10 years."
To customize equipment and provide instant repairs and maintenance, ARUP now houses its machine shop, automation shop, and bioengineering shop all in this one building. The first floor houses a new café and patio, along with other accommodations for employees (e.g., conference rooms, lockers, showers, mother's rooms).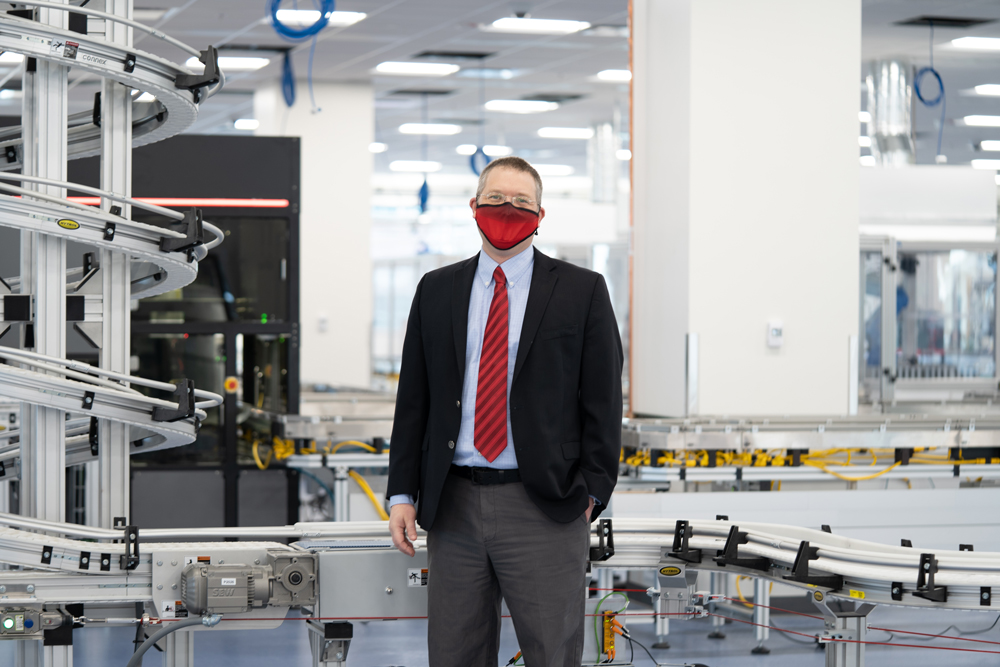 On all four floors, laboratorians work under high ceilings, surrounded by natural light, with views of the mountains. "In designing this building, we absolutely aimed to create an environment that would increase happiness and satisfaction among our employees," said Jonathan Genzen, chief operations officer. "If our staff is happy, we collectively accomplish great things."
Peta Owens-Liston, peta.liston@aruplab.com
---
Meet the Masterminds Who Made It Happen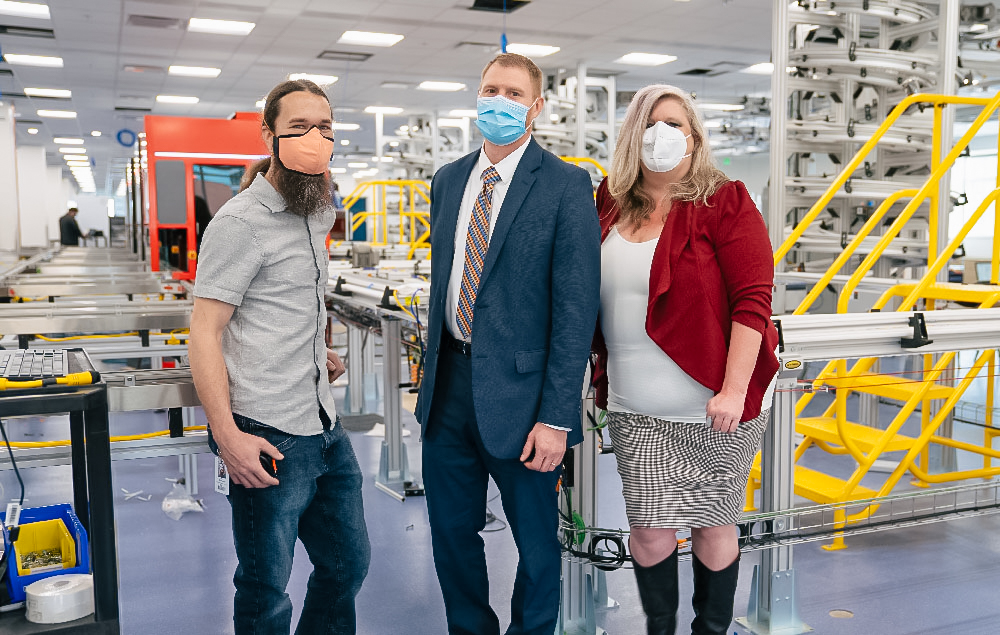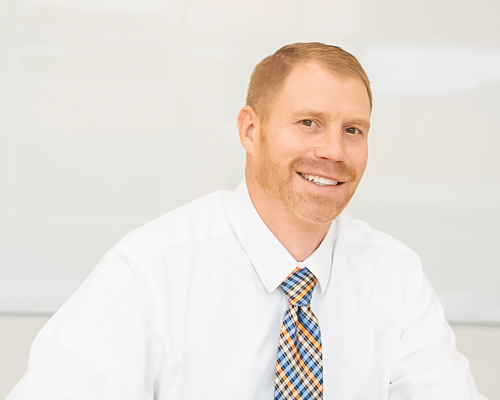 Chad Turner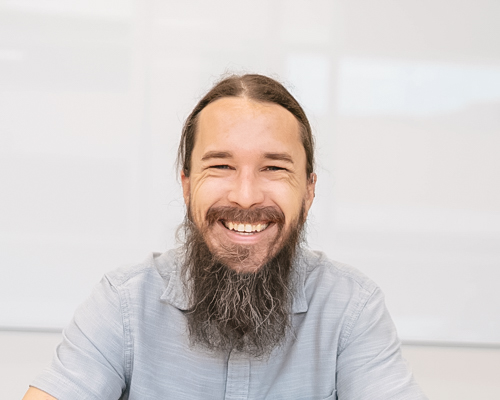 Adam Christensen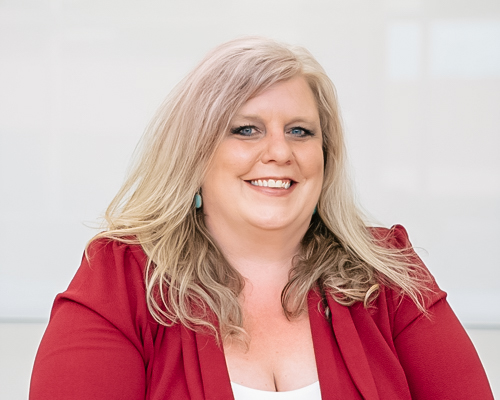 Heidi Kildee